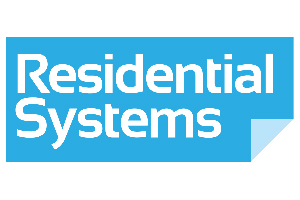 WSDG – Walters-Stork Design Group applies the lessons learned in building world-class recording studios to ultra high-end home theaters.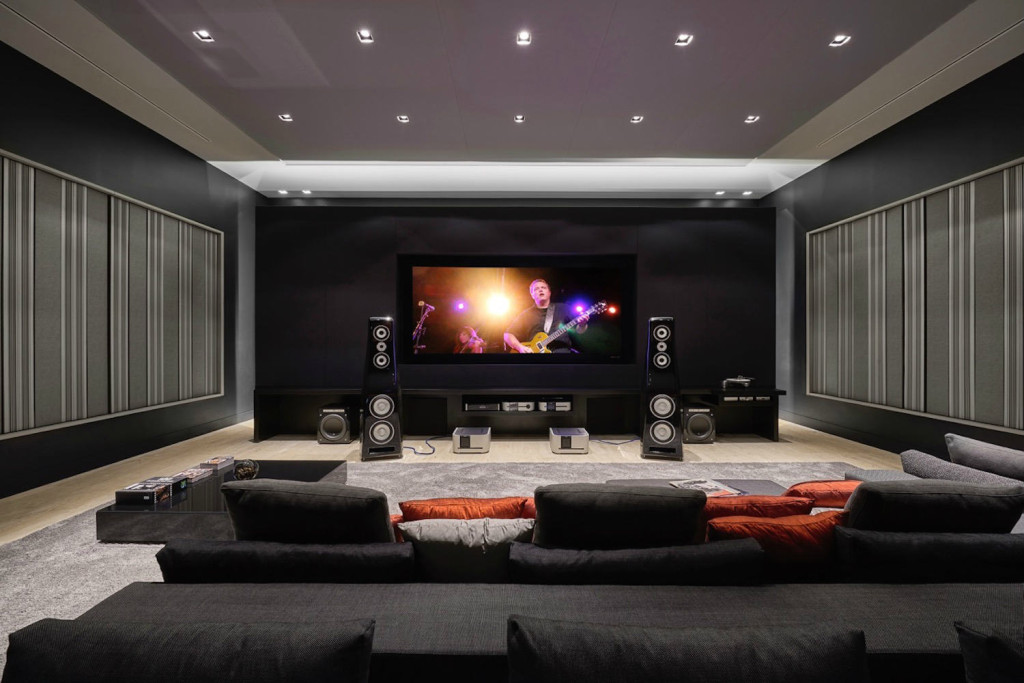 The Walters-Storyk Design Group (WSDG) is known worldwide for the recording studios it designs. Founder John Storyk started his studio-design career in 1969 with the legendary Electric Lady in New York City for Jimi Hendrix — which is still open and churning out hits today. He and his firm have gone on to design not only the studios that make the music we enjoy, but also nearly 4000 venues where they get played, and, as a natural extension, the home theaters and listening rooms that re-create them just as they were meant to be seen and heard.
Sergio Molho has been part of WSDG since 1994, when he first met Storyk in Buenos Aires and began representing the company in South America. Since that time, Molho, who is also a project manager, musician, and sound engineer, has been the lead in more than 600 projects globally, and currently holds the position of partner/director of business development, as well as director and a founding partner of WSDG Latin America.
He says that clients typically search out WSDG for a very specific reason. "Our clients are not only interested in an acoustic signature for the room — for the room to sound perfect or as accurate as possible — but they also understand that isolation for them and for their neighbors is important," says Molho. "That's a key moment where we are brought to the table. We think about the room as an instrument that is as important as the equipment. Once we take care of that, then we can talk about other aspects."
Regardless of the project — whether it is for a recording studio, home theater, or even a podcasting studio — the process is the same. What makes a recording studio more complicated, according to Molho, is "the amount of inputs needed. The principles of design are the same."
The Planning Process
The WSDG process starts with understanding exactly what the client/architect/builder's requirements are and determining the project's needs in terms of number of rooms, dimensions, occupancy, and so on. Then comes a schematic design with programmatic analysis that they use to develop the master plan and the final layout of the rooms.
The next step is to determine the level of acoustic isolation, which is not always what people think it is. "A lot of people use the word 'soundproofing' when they mean acoustic isolation," says Molho. "The problem is that soundproofing does not really mean anything — for some people it is the ability of a room to be isolated from others and for others it is simply a room that sounds good. So we prefer to avoid that word altogether, even though we know it exists — we turn the conversation to either fully isolated or non-isolated. There is nothing in-between.
"Then we do the internal room acoustic analysis — the low-frequency analysis of the room in particular, because now all residential rooms and high-end production facilities have a lot of low-end content. We need to analyze and understand how those frequencies are going to behave. And we do a very deep acoustic simulation in order to determine how we're going to deal with those low frequencies."
To assist in the acoustic analysis, WSDG has built the WSDG AcousticLab — a state-of-the-art acoustic simulation room that uses advanced audio technology to reproduce the sound of a planned or existing environment using auralization. After appropriate data processing, the simulated soundfield is reproduced via a three-dimensionally arranged loudspeaker system, leading to an extremely realistic listening experience that complements the dialog between building owners, architects, and the WSDG team with quantifiable, audible perceptions that significantly increase planning reliability.
Once all that is completed, the plan is presented to the client and stakeholders.
The Building Process
For true isolation, you will need a box within a box, which, obviously, would be best determined prior to the building process, because, as Molho points out, "dynamite is expensive."
However, there are still many factors that influence how the box-within-box is built. "Different rooms require different approaches, even if the goal has the same isolation target," says Molho. If the build is on gravel and ground, there will be one approach. If it is a concrete structure, there is a different approach. If they are the sole residents in their own house, there is another consideration. How close is the room to its nearest neighbor? You get the idea.
"We do a site assessment in order to understand what is going to be our enemy," he says. "We will work with the usual suspects in terms of materials — Kinetics, CDM, Mason — whatever is appropriate for the project in terms of isolators, springs, and so on. We have our own dedicated acoustic floor system that evolved from our recording studio experience, and that we use when it comes to a high-end residence isolation project. The rest of the process is the drywall installation along with a complex array of layers — gypsum, plywood, quiet rock — whatever is required.
"All of the materials are from planet Earth. So, more or less, you need a website and Home Depot and you're done. The clients assume we would have to bring material in from Mars. But the last thing we want to do is reinvent the wheel for every project. We want to use a formula and system that we have tested and proven, and that we adapt to the specific site condition.
"One of the things that has been amazing in the last few years is the amount of new materials that are now available in the market that have very nice aesthetic solutions for the projects. There are a lot of serious companies, with accurate acoustic data — and we are very happy with that because they give us the chance to create many different solutions."
WSDG in Action
The materials may be similar, but each project WSDG undertakes has its own set of unique challenges and solutions. While many of their clients do not wish to be identified or featured as case studies, Molho provides a few WSDG installations he managed that can be discussed.
Huber Music Room: This residence in Carlsbad, CA, is owned by a music-loving cooking enthusiast, so it features a music room/studio on the main floor located right next to the kitchen. Note the lighting design in the ceiling, which features concentric circles coming from the music space into the other areas of the home — much like sound waves.