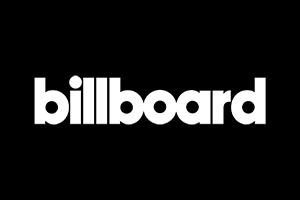 What Makes A Great Podcast Studio? Here's a Hint: You Won't Be Able To Hear It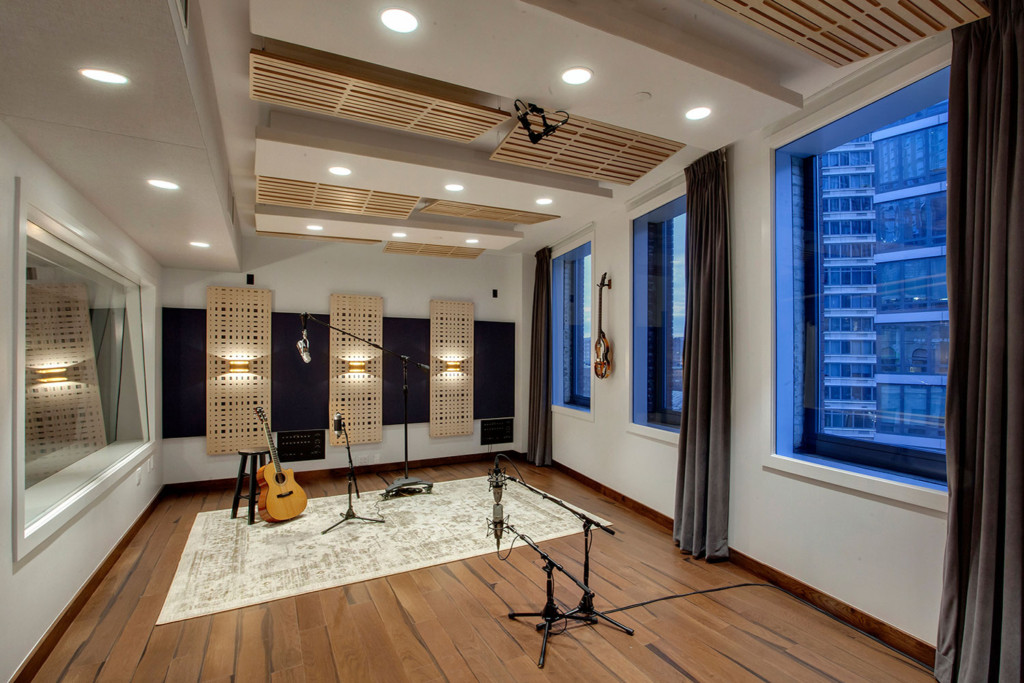 Studio 3 at Gimlet Media's Brooklyn headquarters. This four-person studio, equipped with Focusrite, Neumann and QSC products, is on the larger side of the format for podcast recording and production.
When Spotify acquired both Gimlet and Anchor in Feb. 2019, the streaming company wasn't just getting into the podcast business; it was also diving deeper into the brick-and-mortar studio business.
Last summer, Gimlet and Anchor both opened their own proprietary podcast recording studios in New York City, each serving a vastly different purpose. Gimlet's revamped studios in Brooklyn, completed in Aug. 2018, expanded the production house's recording resources from just two studios to seven, all located in a separate corridor next to the company's normal open-office space.
In contrast, Anchor's Podcast Lab, which opened in Jul. 2018, offers a single, soundproof recording room available for a select number of third-party podcast hosts to rent for free. The company is also testing a new initiative that will give a limited number of brand partners who "power [their] podcasts with the Anchor platform" a fully-equipped studio installed in their offices, also free of charge.
The Gimlet- and Anchor-owned studios add to Spotify's existing network of "Secret Genius" studios in Los Angeles, Nashville, Atlanta and London, which are aimed at the songwriting community and are also free to book. Investing in this kind of real estate makes sense for a company like Spotify with a vested interest in vertically integrating all steps of the value chain for musicians and other creators, from recording to distribution.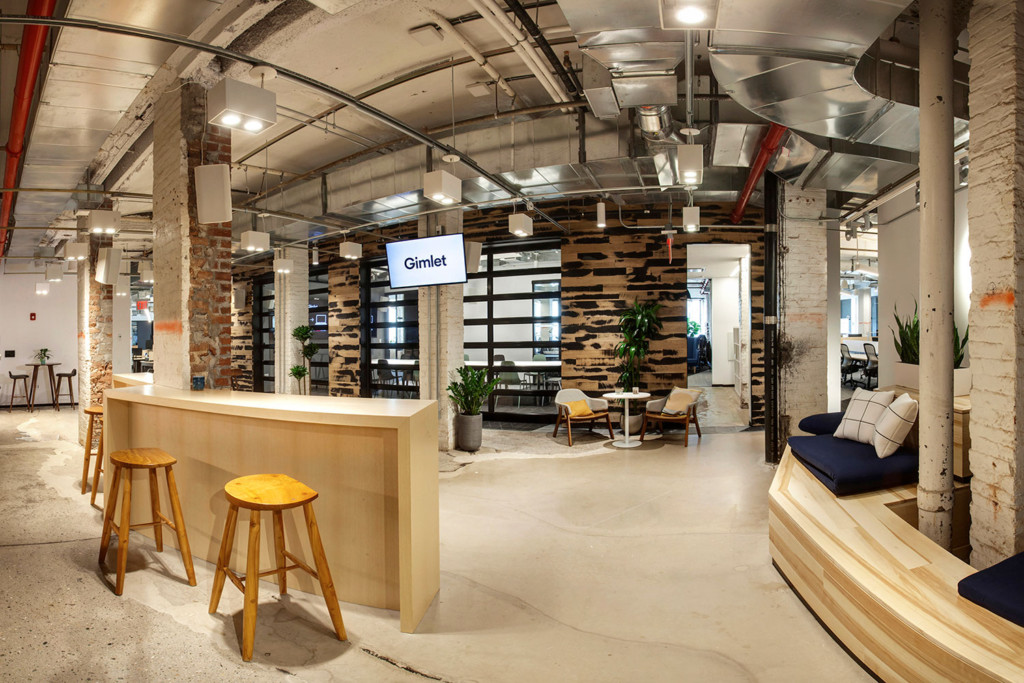 Beyond music, podcast studios are quickly becoming a staple even in the travel and hospitality industry, with the likes of the Detroit Foundation Hotel and the Ace Hotel chain installing studios in their buildings to position themselves to guests as "creativity hubs."
But what does it take to build an effective recording studio that meets the needs of a podcast production company like Gimlet? Why not just copy and paste a traditional, music-oriented layout for podcasters?
Architectural and acoustic design firm WSDG knows a thing or two about the problem: in addition to building Gimlet's new studios, the company was also tasked with designing the studios for Audible and Stitcher. Speaking to the podcast and audio streaming space, Romina Larregina, partner and director of production at WSDG, stated in Oct. 2018 that "we seem to be experiencing a bump in design commissions for a market that didn't exist just a few years ago."
Music arguably runs through WSDG's blood; founding partner John Storyk is renowned for building Jimi Hendrix's Electric Lady Studios, as well as private studios for the likes of Whitney Houston and Bob Marley. But optimizing a studio environment for podcasts actually shares little similarity with the music world, in part due to the contrasting workflows required to make the core product in each industry.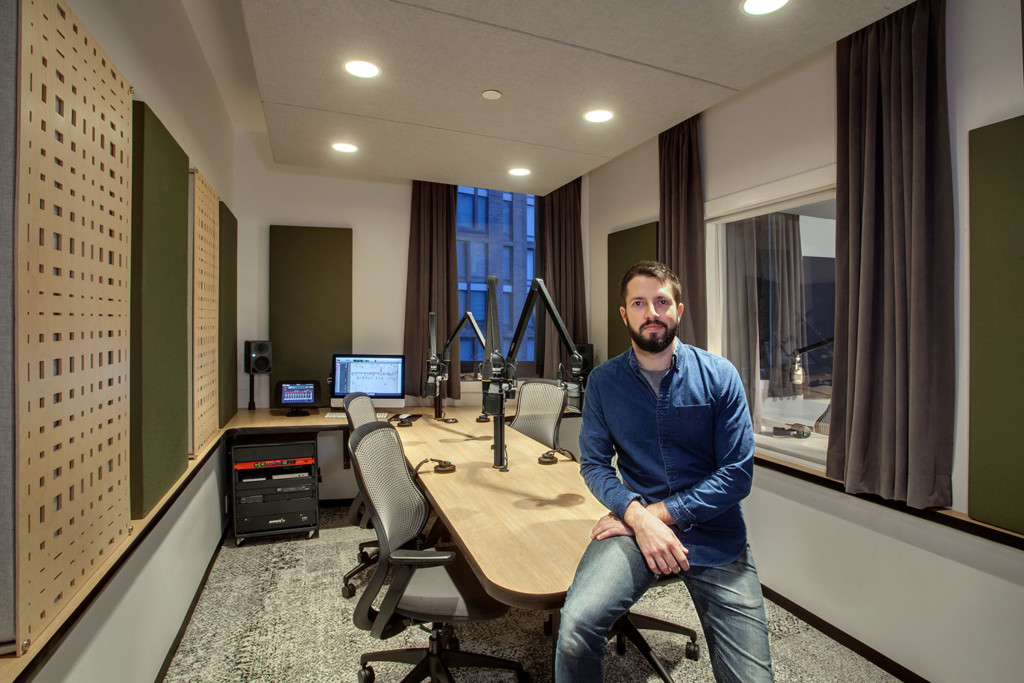 Firstly, there's an inherently conversational element to podcasting that informs the designs of its studios — which, in the case of a company like Gimlet, can range from smaller booths for one-on-one interviews to larger, conference room-esque studios with ergonomic tables that can fit up to six people.
Secondly, while iconic music studios like Electric Lady often pride themselves on having a "signature sound" that lends a given recording a clear sense of provenance, the highest-performance podcast studios must remain sonically invisible to the end listener.
"A 60-minute Gimlet podcast might be recorded in five different rooms over the course of a month, but you don't want to hear that difference when you're listening to the final version on the radio," Storyk tells Billboard. "Maintaining the same quietness level wasn't hard for us to do, but we also had to have the same speech and frequency response levels in every room, regardless of its size. We actually had to make a few adjustments to the studios even after they were finished."
Ease of use was also an imperative for Gimlet, whose studios' individual control systems are housed simply within a touchscreen on an iPad, drastically reducing the training time required for new hires from several hours to around 20 minutes. "Unlike at Audible, where the studios are still operated by audio engineers, all the Gimlet studios are set up so that they can be self-operated by hosts who don't necessarily have an engineering background," says Storyk.
Aside from its podcast-oriented facilities, Gimlet did also built its own music studio, measuring around 375 square feet. Keeping in line with Spotify's rationale for investing more in podcasts — namely, saving on licensing costs — Gimlet has largely avoided licensing music from third-party rights holders for its shows.
"Sixty to 70 percent of music on our podcasts is composed in-house," Austin Thompson, technical director at Gimlet, tells Billboard, adding that "many members of our audio engineering team are also multi-instrumentalists themselves" who help perform said music.
While podcasts have a reputation for being a low-cost, DIY medium, building new sound booths — particularly for companies like Gimlet that require extra isolation and soundproofing work for simultaneous recording in multiple, adjacent studios — comes with hefty price tags in a real-estate market as tight as New York. While Storyk declined to disclose exact budget figures, he noted that installation costs for isolation booths typically run at around $500 per square foot today.
That said, Gimlet has no plans to develop a standalone public brand for its studios or rent them out to third-party audiences for extra revenue.
"Running rentals for seven different studios per day would be a lot of strain for us," says Thompson. "A lot of times, we'll have a last-minute booking for a major guest on our show and need to get into a studio within 20 minutes. We don't want to put ourselves in a situation where we lose thousands of potential dollars of revenue for an episode just to make hundreds from a rental."
Unlike Anchor or Spotify, Gimlet is a producer rather than a platform, which makes building new studios from scratch less about cultivating an outside community of talent, and more about optimizing internal workflow and owning the entire creative process end-to-end. This fundamentally limits the amount of recognition said studios can receive in the public eye — and maybe that's a good thing.
"Studios like [Electric Lady] are 'iconic' because they're still working as mothership studios for hire by outside parties, instead of doing only their own productions," says Storyk. "People use those studios because they don't have the same resources in their own homes. Whereas I think the majority of podcast studios are owned by people who make their own podcasts, because they're in the content business, not the rental business. While we're certainly in an era of iconic podcasting companies with great content and producers, I don't think we're going to enter an era of iconic podcasting studios anytime soon."
Photography by Cheryl Fleming Photography ®