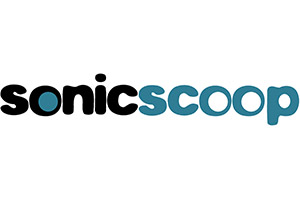 By David Weiss
What's the common thread that runs through all of Latin America?
With diversity abounding throughout this vibrant region, a unifying factor can be hard to identify. And we're talking about a very sizable chunk of planet Earth: spanning the northern border of Mexico clear to the southern tip of Chile, from easternmost Brazil to the Western stretches of Ecuador and the Galapagos Islands, as well as all of the Caribbean. All in all, its 13 dependencies and 20 countries cover almost 13% of the Earth's land surface area.
It's not one language that pulls Latin America, either. By definition, these nations of the Americas predominantly speak a Latin-derived Romance language— Spanish, Portuguese, French, or Creole languages.
Maybe it's music…From top to bottom, music and Latin America seem absolutely inseparable. Dozens of styles abound. How's this for a list (just for starters)? Axé, Bachata, Baião, Bambuco, Banda, Batucada, Biguine, Bolero, Bomba, Boogaloo, Bossa nova ,  Brazilian rock, Cha-cha-cha, Changüí, Charanga, Choro, Compas, Conga, Conjunto, Contradanza, Corrido, Cuarteto, Cueca, Cumbia, Danza, Danzón, Dembow , Duranguense, Filin, Forró ,  Frevo, Funk carioca, Grupera, Guaguancó, Guaracha, Gwo ka, Huapango, Huayno, Jarabe, Joropo, Lambada, Lundu, Mambo, Mariachi, Mazouk, Merengue, Méringue, Milonga, Música popular brasileira, New Mexico music, Norteño, Nueva canción, Nueva trova , Orquesta típica , Pachanga, Pagode, Pambiche, Pasillo, Payada, Plena, Porro, Punto guajiro, Ranchera, Rasin, Reggaeton, Rondalla, Rumba, Salsa, Samba, Sertanejo, Seis, Son, Son jalisciense, Son Jarocho, Son montuno,  Songo, Tango music, Tejano, Timba, Tonada, Trío romántico, Tropicália, Twoubadou, Vallenato,  Vals criollo, and Zouk.
Shot through these divergent styles are melodic and rhythmic strains from across the globe: Spain, Africa, Indigenous America, Portugal, France , and Classical are all represented. Fusions of Alternative, Ballads, Hip Hop, Jazz, Pop, Reggae and Rock flavor things even further.
It's no wonder, then, that recording studio designers get wide-eyed at the mention of Latin America. Sergio Molho, Partner, Director of Business Development for the famed architectural acoustic design firm Walters-Storyk Design Group (WSDG), joined the firm in 1994 as a rep in Argentina. Now a global partner of WSDG, Molho sees every design project in the region as a special opportunity.
"I think the advantages that we have in Latin America in terms of resources and materials and the creative freedom there provide us with the opportunity to engage our extensive experience and world class approach for the technical spaces," Molho says. "They also give us the flexibility to incorporate different angles of creativity for the look.
"Over the past few years," he continues, "the digital era brought us less expensive gear and acoustic treatments which enable a broad range of production professionals and musicians to meet the challenge of building a recording studio or production space. Democracy!"
According to Molho, audio facility design in Latin America has seen a welcome evolution over the past 20 years. "Information is the key," he confirms. "Two decades ago, when I started in this trade, we used to have a basically one-man show: Designer, builder, vendor, installer, electrician, etc. was the same company. And acoustics was considered a mysterious smoke-and-mirrors process. The education of our audio community allowed all the stakeholders to understand that acoustics is a science – a subtopic of physics.
"Today we have greatly improved the process. We can literally simulate and predict the acoustic phenomena and properties of a planned room at the design stage, by using the science of acoustics and the art of design and engaging highly sophisticated room modeling and acoustic prediction programs.  We learned that the most important part at the outset of a project is to level the client's acoustic knowledge through the knowledge and experience of our team.  And, to explain in detail the process and programs that we have in front of us including acoustic isolation studies; internal Room Acoustics definitions and standards; systems integration coordination; electrical and mechanical coordination; and furniture and technical interior design."
The way Molho sees it, the talent of the region is ramping up in lockstep with the technology, making it an even better place to create, record, and mix than ever before. "Today, every major Latin American city has world-class recording studios," he states. "And, over the past few years new audio/music educational programs have been introduced throughout Latin America. They are turning out many highly qualified students.
"Education and living costs are much less expensive than in USA or Europe. But the technology and infrastructure is comparable. The diversity of the students and of the local styles of music is amazing, and they bring their skills and talent with them to their new recording studio jobs."
SonicScoop asked Molho to go in-depth on some of the most interesting additions to WSDG's Latin American portfolio. Here's a look at what's driving studio design in a region bursting with color, sound, and culture. 
CAT DEALERS – Rio de Janeiro, Brazil
Hit recording duo Cat Dealers broke onto the global charts in 2017 with a smash six-minute hit remix of "Your Body." Sony Music artists, brothers Lugui and Pedrão, are now ranked among the "top three most influential DJs/Producers in the Brazilian music scene," and their recent "Keep On Lovin" hit confirms their continuing popularity with multi-million Spotify plays and YouTube views.
To drive their remixing skills, Cat Dealers required a dedicated CR/Live Room.  They  commissioned WSDG to create a compact yet powerful "dream studio."   WSDG Belo Horizonte, Brazil-based Partner/Director of Design, Renato Cipriano reports that, "The Cat Dealers had dedicated a compact 12m2/130 Sq. Ft. for their CR/Live Room. WSDG Project Manager Alan Machado and I consulted with Founding Partner John Storyk to determine the most effective (and best sounding) use of the space.
We engaged sophisticated acoustical room simulations to inform our design program with a fully balanced frequency response and controlled sound decay. The Cat Dealers CR/Live Room benefits from low frequency treatments precisely, (and invisibly) installed behind the fabric finishes to maintain the room's spare, clean, efficient look. The dedicated futuristic space engages an RGB LED lighting system to enhance creative inspiration.
"WSDG has created a number of compact 'vest-pocket' rooms that maximize the potential of these small spaces," Cipriano says. "For Cat Dealers we developed a unique ceiling cloud configuration and highly effective custom perforated wood, low frequency wall and ceiling treatments.  Focal SM9 audio monitors carefully tuned to the client's personal taste with a DSP processor establish a 'universal sweet spot' throughout the compact space. Judging from their consistent chart track record, we hit the mark on all counts."
SONASTERIO STUDIOS – Belo Horizonte, Brazil
Early in 2015 Bruno Barros a young musician/engineer completing his education at the Musicians Institute in Hollywood, CA. decided to create a destination studio in Belo, Horizonte. His family retained famed Brazilian architect João Diniz to design a luxury home overlooking the Minas Gerais mountain range.
Barros knew it was critical for the architect and the acoustician/studio designer to begin their collaboration at the earliest planning phase to insure the studios optimal acoustic environment and he retained WSDG.   Belo Horizonte-based WSDG Partner/Director of Design (and Latin Grammy Award-winning producer/engineer) Renato Cipriano quickly put the wheels in motion.
Architect Diniz developed an elegant concrete and glass 8,000 sq. ft. showcase home with three guest bedrooms, five star amenities, and a 1500 sq. ft. space with a 20' ceiling height dedicated for the studio. Working with WSDG at the initial design stage enabled him to eliminate costly reconstruction by predetermining all acoustic priorities. Technology selections were aided by consultations with SSL Rep Max Noach, who proposed the AWS 924 console to combine classic SSL analogue technology with full DAW control, as most appropriate for this facility.
"Sonastério is Brazil's first destination studio," Cipriano states. "Superb acoustics begin with geometry, we worked hand in glove with the architect to insure that every square foot was precisely calibrated. The high comfort level set the stage for an extraordinary recording experience.
"The 750 sq. ft. live room is distinguished by a 20' ceiling height and custom-ceiling clouds outfitted with a pro lighting grid to facilitate video shoots, an 80 sq. ft. Iso booth, panoramic mountain views, and a striking 'Sunburst' studio logo hand painted over an acoustical broadband wall treatment. The airy 420 sq. ft. Control Room features the SSL AWS 924 complemented by top-drawer Augspurger Duo8 speakers with 12" subwoofers, a solid collection of outboard gear, and an impeccable systems integration by Ground Control.
"Initial sessions by Sony rock group Banda Daparte for their debut album were perfect assets to our critical fine-tuning process.  Participating in the earliest stages of programing and design was instrumental in enabling us to make sure Sonastério sounds as good as it looks.  This was a textbook situation: A knowledgeable client, a great architect and flawless geometry."
CIRCO BEAT STUDIOS – Buenos Aires, Argentina
One of Argentina's most popular and enduring superstars, Fito Páez knew he needed a world-class design for his personal recording facility. WSDG was his first and only choice.
Immediately apparent in Circo Beat's control room is its distinctive concave surfaces.  Another striking aspect is the color scheme, which reflects the artist's personal choice.  A relaxing and comfortable yellow to inspire artists recording in the live room contrasts with the lively, exciting reds of the control room selected to keep the engineering crew at the top of their game.
WSDG provided the live room with variable acoustics, to make it equally accommodating for both rock 'n' roll and classical music sessions.  The imaginative design solution was to create enormous doors along the sides of the live room. When closed, each door is skewed 5 degrees, to ensure there are no parallel surfaces. In addition to these adjustable wall panels, WSDG created rotating motorized clouds, designed to flip to either a soft absorbent or hard reflective surface as required.  These variable acoustic options with adjustable side panels and motorized ceiling panels can reconfigure the room's RT60 ratio from 0.4 seconds to 0.8 seconds.
In addition to their acoustic and aesthetic creativity, WSDG also contributed considerable infrastructure design to the project. This included an entirely new air conditioning system with a complex duct system and, a sophisticated "lidded" ceiling suspended by a pioneering spring system.  Control Room A features a vintage SSL 4056 console and Genelec 1039 main monitors. Three custom-designed ceiling clouds complete the acoustic design. The 1200 square foot (110 square meter) facility includes two spacious iso booths.
TEC DE MONTERREY – Mexico City, Mexico
Founded in 1943, TEC de Monterrey is a trailblazing seat of education that now includes 31 campuses in 25 cities throughout Mexico with schools of Medicine, Business, Architecture, and Pro-Audio Music Production.
In September 2017 a massive earthquake struck a devastating blow to Mexico City, leveling many buildings including the original home of the Audio and Music Production teaching complex. To rebuild the facility for this popular course as quickly as possible, Director of Digital Music Production & Engineering, Diana Ivette Urquiza, reached out to WSDG which rapidly mobilized our global team of architects, acousticians, system designer/integrators and interior designers.
Our goal was to develop an architectural and aesthetic design for the new complex.  Working with a dedicated 2000 sq. ft. block of real estate on the ground floor of the Medical Building, we created a design program, which featured three Control Room/Live Room/ISO Booth teaching studios built with full room-within-room isolation. The complex also includes an inviting student reception area.
TEC de Monterrey's vibrant color palate of blues and reds, inspired WSDG partner/interior designer Silvia Molho to create six distinctive environments.  Studio CR A and its spacious Live Room are outfitted with variable acoustic panels and ceiling clouds covered with cool blue fabric. Both CR A and B are distinguished by bold floor to ceiling perforated metal wall treatments and striking wooden rear wall diffusers.  CR and Sound Lock B offer warm red fabric draped wall and ceiling treatments.  The reception room echoes the cool blue vibe of CR A.  The challenge of developing a sense of spaciousness for each of the three studios was to enable up to 50 students and professors to work simultaneously within the 2000 sq. ft. teaching studio while maintaining absolute sound isolation between the rooms.
Our nearly 50 years of experience in designing close to 4000 studios and educational facilities around the world informed our ability to meet all of TEC de Monterrey's goals in record time.  The complex was completed in September 2018 less than a year after the earthquake.
ESTUDIO 13 – Mexico City, Mexico
For almost twenty years, Estudio 13 had recorded diverse projects in their original Mexico City facility and, on location in major concert halls. This ongoing success led to the need for a larger, more acoustically advanced recording space. Company Head Producer/Musical Director, José Francisco Aguilera, and Studio Operations/Project Manager, Eduardo Acosta agreed that expansion was critical. They contacted me, WSDG co-principal Sergio Molho, and began to search for a site for the seven-story ground-up building they envisioned.
Project planning began in 2013, and by mid 2015 they had acquired the land, completed their plans, and moved into the construction phase. Today on Estudio 13's ground floor, the 562 sq. ft. 'Piano Room', features a prized Bösendorfer Imperial. Linked to the 159 sq. ft. Control Room A on the 2nd floor and to 3rd floor 150 sq. ft. Control Room B, the Piano Room is ideal for string sections or choral ensembles and solo piano sessions. Control Room A features a 48-channel AWS 948 SSL Console, a 5.1 Monitoring system. The 2nd floor offers a 350 sq. ft. Live Room, which extends, balcony-like over the Piano Room and, boasts a triple height ceiling, and many windows. WSDG signature acoustics were developed and fine-tuned by WSDG Partner/ Director of Design, Renato Cipriano.
Cipriano explains that with two spacious Iso booths, Estudio 13 is ideal for flawless tracking. Designed primarily for stereo mixing and mastering, the 3rdfloor Control Room B and Iso booth are also geared for voice-over and radio recording. To provide effortless communication between artists, producers and engineers, the entire complex was fully wired for video as well as audio connectivity.
Company Partner/Art Director Silvia Molho, worked closely with the clients to develop a handsome, spacious, colorful complex trimmed in natural wood and varying hues of blue and purple. Estudio 13's numerous windows provide natural sunlight, star and moon light. Extensive glass between Control Rooms, Iso and Live Rooms provide welcome live visual connectivity. A three-story glass wall, slanted inward at the ground floor provides the building with additional acoustic isolation from exterior sources and a distinctive architectural touch.
VIVACE STUDIOS – Montevideo, Uruguay
In the heart of downtown Montevideo, in Uruguay, Vivace Music has established a new standard of high-quality audio production.
Created to meet the recording requirements of an eclectic client base that encompasses everything from traditional Latin music to rock, jazz, pop and dance, Vivace Music offers clients world-class acoustical, aesthetic, and technological attributes.
The 1000 sq. ft. complex is centered on a 450 sq. ft. live room outfitted with variable acoustics, and shared by two comfortable control rooms, each with its own Iso Booth.  Control Room A is equipped with an SSL AWS948 – 48 channel console, Pro Tools HD – 48 channels, Stereo ATC SCM 150A Surround and Genelec 8050 /7070 monitors. Control B features Command 8 Control surface, Pro Tools HD and Surround JBL LSR6325 monitoring. The studio also features, a massive arsenal of outboard gear, preamps and compressors, and an abundant collection of vintage mics and musical instruments.
The acoustic qualities and isolation developed by WSDG enable Vivace Music to work at any sound level without concern for extraneous noise entering the studio or leaking out to neighbors. WSDG developed a turn-key design program and a precisely orchestrated construction schedule.  We engaged local artisans for technical and specialty item finishes and, an experienced studio construction crew to insure critical isolation. Rare wood elements such as doors, window trim, flooring and custom furniture were built with  recycled wood acquired from ancient wooden casks originally used for the leather tanning industry.
Renato Cipriano coordinated final room tuning and certification of the studio's ATC monitoring systems. "This is an aesthetically beautiful and acoustically perfect studio," Cipriano says. "A true showplace."
EL ALGARROBO (JORGE ROJAS STUDIO) – Cordoba, Argentina
Jorge Rojas is an Argentinian musician / composer of traditional folk music.  A successful solo artist, he began his musical career in 1993 with popular recording group, Los Nocheros, After touring for 12 years in Argentina, Mexico, Colombia, Venezuela, Chile, and Paraguay; Los Nocheros accrued record sales of over two million albums. When Rojas left the group in 2005, his two farewell concerts drew 70,000 fans, and his award winning self-titled, Jorge Rojas album sold over 30,000 copies the first month it was released.
Rojas wanted a studio close to his home in Anisacate, Córdoba. It was important to him that the studio have a comfortable aesthetic feel with plenty of natural light and earth colors.  And, that it be outfitted with state-of-the-art recording technology.
The WSDG design and ground-up build for El Algarrobo (The Oak Tree) met all of Rojas's requirements. The 3,121 square foot complex includes a large studio, a control room, machine room, a relaxed hangout lounge for the musicians, a post production room, and a comfortable office. A tunable multi-color LED lighting system is adaptable to suit the musician's mood.
The control room's precisely designed acoustic program allows for a flat frequency response in relation to time with less than 3db in the frequencies curve. The room features a custom WSDG variable acoustics system using panels, which permit swift configuration changes, to modify the reverberation time (RT60) from 0.4 to 0.8 seconds. Studio gear includes a Digidesign C24 console, a Digidesign Recorder, ProTools HD 24 running on an Apple Mac Pro, and a Genelec 8040 5.1 Monitor System w/Genelec 7070 Subwoofer (self-powered).
Jorge Rojas is exactly the type of client we like to work with. He is extremely well informed on technology and acoustics.  His requests were logical and his suggestions always on the mark.