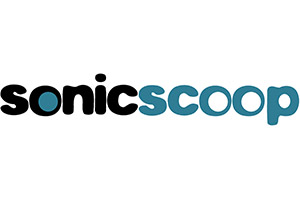 By David Weiss
What's the common thread that runs through all of Latin America?
With diversity abounding throughout this vibrant region, a unifying factor can be hard to identify. And we're talking about a very sizable chunk of planet Earth: spanning the northern border of Mexico clear to the southern tip of Chile, from easternmost Brazil to the Western stretches of Ecuador and the Galapagos Islands, as well as all of the Caribbean. All in all, its 13 dependencies and 20 countries cover almost 13% of the Earth's land surface area.
It's not one language that pulls Latin America, either. By definition, these nations of the Americas predominantly speak a Latin-derived Romance language— Spanish, Portuguese, French, or Creole languages.
Maybe it's music…From top to bottom, music and Latin America seem absolutely inseparable. Dozens of styles abound. How's this for a list (just for starters)? Axé, Bachata, Baião, Bambuco, Banda, Batucada, Biguine, Bolero, Bomba, Boogaloo, Bossa nova ,  Brazilian rock, Cha-cha-cha, Changüí, Charanga, Choro, Compas, Conga, Conjunto, Contradanza, Corrido, Cuarteto, Cueca, Cumbia, Danza, Danzón, Dembow , Duranguense, Filin, Forró ,  Frevo, Funk carioca, Grupera, Guaguancó, Guaracha, Gwo ka, Huapango, Huayno, Jarabe, Joropo, Lambada, Lundu, Mambo, Mariachi, Mazouk, Merengue, Méringue, Milonga, Música popular brasileira, New Mexico music, Norteño, Nueva canción, Nueva trova , Orquesta típica , Pachanga, Pagode, Pambiche, Pasillo, Payada, Plena, Porro, Punto guajiro, Ranchera, Rasin, Reggaeton, Rondalla, Rumba, Salsa, Samba, Sertanejo, Seis, Son, Son jalisciense, Son Jarocho, Son montuno,  Songo, Tango music, Tejano, Timba, Tonada, Trío romántico, Tropicália, Twoubadou, Vallenato,  Vals criollo, and Zouk.
Shot through these divergent styles are melodic and rhythmic strains from across the globe: Spain, Africa, Indigenous America, Portugal, France , and Classical are all represented. Fusions of Alternative, Ballads, Hip Hop, Jazz, Pop, Reggae and Rock flavor things even further.
It's no wonder, then, that recording studio designers get wide-eyed at the mention of Latin America. Sergio Molho, Partner, Director of Business Development for the famed architectural acoustic design firm Walters-Storyk Design Group (WSDG), joined the firm in 1994 as a rep in Argentina. Now a global partner of WSDG, Molho sees every design project in the region as a special opportunity.
"I think the advantages that we have in Latin America in terms of resources and materials and the creative freedom there provide us with the opportunity to engage our extensive experience and world class approach for the technical spaces," Molho says. "They also give us the flexibility to incorporate different angles of creativity for the look.
"Over the past few years," he continues, "the digital era brought us less expensive gear and acoustic treatments which enable a broad range of production professionals and musicians to meet the challenge of building a recording studio or production space. Democracy!"
According to Molho, audio facility design in Latin America has seen a welcome evolution over the past 20 years. "Information is the key," he confirms. "Two decades ago, when I started in this trade, we used to have a basically one-man show: Designer, builder, vendor, installer, electrician, etc. was the same company. And acoustics was considered a mysterious smoke-and-mirrors process. The education of our audio community allowed all the stakeholders to understand that acoustics is a science – a subtopic of physics.
"Today we have greatly improved the process. We can literally simulate and predict the acoustic phenomena and properties of a planned room at the design stage, by using the science of acoustics and the art of design and engaging highly sophisticated room modeling and acoustic prediction programs.  We learned that the most important part at the outset of a project is to level the client's acoustic knowledge through the knowledge and experience of our team.  And, to explain in detail the process and programs that we have in front of us including acoustic isolation studies; internal Room Acoustics definitions and standards; systems integration coordination; electrical and mechanical coordination; and furniture and technical interior design."
The way Molho sees it, the talent of the region is ramping up in lockstep with the technology, making it an even better place to create, record, and mix than ever before. "Today, every major Latin American city has world-class recording studios," he states. "And, over the past few years new audio/music educational programs have been introduced throughout Latin America. They are turning out many highly qualified students.
"Education and living costs are much less expensive than in USA or Europe. But the technology and infrastructure is comparable. The diversity of the students and of the local styles of music is amazing, and they bring their skills and talent with them to their new recording studio jobs."
SonicScoop asked Molho to go in-depth on some of the most interesting additions to WSDG's Latin American portfolio. Here's a look at what's driving studio design in a region bursting with color, sound, and culture. 
CAT DEALERS – Rio de Janeiro, Brazil