Silvia Molho
Partner, Art Director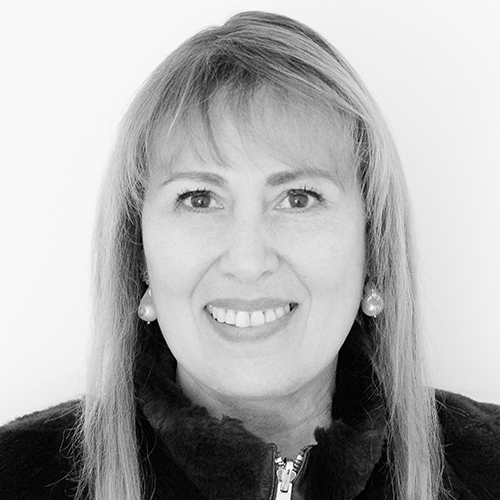 An audio/video industry professional since 1987, Silvia Molho has developed striking interior designs for an international client base ranging from luxury homes to high end recording studios and state of the art educational complexes.
A graduate of the Bellas Artes University in Lima, Peru and Visual Anthropology in UBA, Buenos Aires. Silvia has served as a producer on several video and film productions and documentaries in Peru, Paraguay and Argentina. Her areas of expertise include graphic design and art direction for multimedia.
As a long-time co-partner in WSDG, she is a leader (with founding partner Beth Walters) of the firms global graphic design team. Since joining the firm in 1994 she has represented WSDG in Latin America and served as interior designer and supervisor for countless high-end design projects including world class facilities such as Soundesigner Mastering Suite, Fito Paez / Circo Beat Recording Studios, Soundrec Recording Studios, Swing Musica and, most recently ZJCM, the Zhejiang Conservatory of Music in China, and the new TEC Monterrey University Audio & Music Production Complex in Mexico City.
Favorites
Buildings: Duomo, Milan Italy
Music: Gershwin