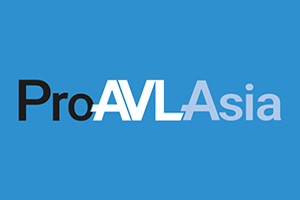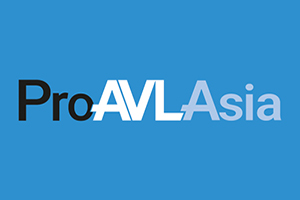 Studio design specialist WSDG has completed a facility in Guangzhou that specializes in classical recordings for students as well as commercial projects. Caroline Moss reports from Ace Studios.
SET IN THE RECENTLY COMPLETED HAIZHU BAY ART Park building in Guangzhou, Ace Studios was conceived by a group of professors from the prestigious Xinghai Conservatory of Music, which has been training musicians for almost 100 years, and is reputed to be one of the best places in China to study classical piano. They aimed to create a studio capable of providing students and professionals alike with optimum acoustics and technology for classical as well as popular music sessions. One of the main criteria was to create a live room suited to classical piano recordings that would do justice to a major investment: a new Steinway & Sons D-274 concert grand. "I wanted to build a studio because my father [Yang Xuan, musical director of Ace] works in music production," explains Yang Zijie. "I started learning piano at the age of four and studied for bachelor's and post-graduate degrees at the piano department of Xinghai Conservatory of Music.
The idea of building a professional studio in South China came after a discussion with one of my former classmates." This was Li Yang, who had studied at the Xinghai Conservatory, and whose wife, Wang Yue, was a friend of TC Zhou, the owner of Studio 21A in Beijing. Through Zhou, the team got to hear about the international design group WSDG, which had worked on Studio 21A. WSDG seemed an obvious choice for Ace Studios too; the company's other credits in China include the Zheijiang Conservatory of Music in Hangzhou as well as 55TEC Studios, also in Beijing. A meeting was arranged with WSDG China representative, Víctor Cañellas, who sent case studies of concert halls, opera houses and studios the company had completed around the world. "We were a strong team in terms of technical knowledge, but I knew that acoustic design is also very important for a studio," continues Yang Zijie. "Wang Yue sent us photos of Studio 21A and I loved the design immediately. Maybe it's because I'm a woman, but I pay attention to appearance when I invest in something, and I made up my mind to add WSDG's design services to my budget."
Yang Zijie and her father – a well-known music producer and composer who has worked in the music industry for more than 40 years and is also a guest professor at Guangzhou University – are full of praise for the WSDG team they worked with: art director Silvia Molho, project engineer Sergio Molho and senior architect Mariana Varon, as well as Guangzhou-based Cañellas. "WSDG has a much more professional approach than the domestic acoustic designers, who pay more attention to interior design and make compromises easily when it comes to acoustics," says Yang Xuan. "You can't change WSDG's design, not even the position of a screw, as the acoustics would then be different. The positioning of the air-conditioning ducts changed quite a lot during construction and, as this would definitely have affected the acoustics, the entire acoustic environment needed to be redesigned. WSDG gave us more drawings to make some adjustments and Victor supervised closely during the construction process." The end results were well worth it. "The acoustic design is world-class, especially when it comes to reflection and isolation," he continues. "Whether we're recording piano, wind instruments or string instruments, we don't need to add any effects, maybe just a little reverberation and EQ to the source. I am most impressed by the low frequencies, which are very tight, and the different voices of the instruments are very distinct. For example, if you record a piano and a violin together, the piano sound is so big it might obscure the violin. But here you can hear the violin naturally and clearly, and you can hear different instruments distinctly if you put several together. We recorded a saxophone group of more than 40 people, which was very good; you can imagine that if so many people were playing sax and the acoustics weren't good, you wouldn't be able to hear what they were playing. With that many people you'd normally need double the space we have here, but it's so good to be able to record wind instruments in such a small environment."
Constructed in a 120m2 commercial unit, acoustic isolation was particularly important due to the studio's proximity to neighboring companies in the building. Ace Studios consists of the all-important 49m2 live room, home to the nine-foot Steinway. The 18m2 Control Room A, which has an 8m2 vocal booth, is equipped with an Avid C|24 control surface, an Apple Mac Pro running Pro Tools, a TC Electronic 6000 multi-effects processor, Adam Audio S3X-H midfield monitors, a Grace Design M801 mic preamp and a range of microphones from Schoeps, DPA and Neumann. In addition, the smaller Control Room B offers another Pro Tools workstation, a PreSonus Monitor Station V2 and Genelec M040 monitors, and there is also a 27m2 lounge. "To design a small space like this is more difficult than designing a larger space," says Cañellas. "Controlling low frequencies in a small room is one of the most difficult things for an acoustic designer because the low-frequency wave is longer than the room itself." To control the low frequencies, WSDG deployed NIRO, its non-cuboid iterative room optimization acoustic modeling software for small rooms, which can automatically optimize critical listening rooms of any size or shape. Timing was another major consideration. "They needed to finish before the end of the year, so it was very hurried," continues Cañellas.
Communication between Guangzhou and the international WSDG team was crucial, and a lot of correspondence went back and forth as changes were submitted and approved. In the end, following a 12-week design process, the build was completed in just 70 days, with the entire process overseen by WSDG founding partner, John Storyk. "To build this complex studio to the highest standard in that time was a challenge that demanded efficient interaction between the experienced builder Mr Guo, the client and the design team involved in the approval of materials and the construction supervision," attests Cañellas, pointing to the fluid communication that made this possible. "Ace Studios was a project where velocity and superior quality merged the technical and aesthetic requirements of the client within their local context. They really appreciated the efficient communication with Silvia Molho, who handled the technical aspects of interior design. Sometimes the client has no experience with interior design and is not familiar with the drawings, so it can be difficult to make decisions. Our global team is very experienced in communicating with clients, educating them and offering advice." Cañellas anticipates that Ace is the start of a new demand for high-end recording studios across the country. "I think that we will see more and more world-class studios in China that focus on classical music, because the standard of musicians is also very high, and they need more spaces like this," he says.
Meanwhile, Yang Zijie's instinct to position Ace primarily as a studio for classical music has been justified. "Many children from the middle schools affiliated to Xinghai Conservatory of Music, whether they are from the orchestral or piano department, are coming here to record their work in order to attend international competitions," she says. "If students want to apply to study abroad, they will also come here to record. They tell us that the acoustics are very good and the recordings sound different to what they are used to. The questions we get asked the most are about the piano and the acoustics, so both WSDG's design and the Steinway piano are really helping us a lot. "My father was against me investing in a studio at first because most studios are used for the owner's work, and many projects can be done 'in-the-box' today. But if we wanted to work with universities and conservatories, we needed a place to expand our business. We've already collaborated with Xinghai Conservatory of Music and Guangzhou University, which have put some of their most important recordings here." This included some recordings from Xinghai conservatory's original opera, Xinghai, Xinghai, which were used to apply for national arts funding. The studio has also diversified into filming live videos, mainly for students needing livestreamed recordings as part of remote examinations, as well as videos of concert performances. "You can't rely on camera or phone recordings, these need professional mics, recording equipment and engineers," she says. "Though this work isn't done in the studio, the musicians have already worked here and built trust with us. To have a studio like this brings much more than I thought it would." Her father agrees. "We work with some music creators, and we can compose all types of music according to the client's requirements," he says. "We cooperate with governments from different cities on their music for large-scale events and galas, and we also work with corporates who need specific music for their videos. I have just signed a five-album deal to work with some upcoming artists which we will focus on in the coming months, with all recording and mixing done here, and we're planning some live interaction with singers online too. This is very different from our recordings for education and competitions and, for the moment, the