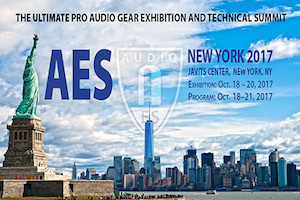 Wednesday through Saturday – October 18-21st, 2017, All Day
143rd AES Convention – NY 2017
Visit Us at Booth: 433
Javits Convention Center, 655 W 34th St, New York, NY 10001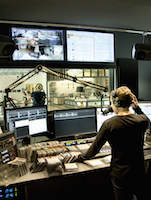 Wednesday – October 18, 2017 – 9.00am – 10.30am
Designing and Constructing a Radio Performance Space
Room: 1E08
Presented By: David Prentice, Dale Pro Audio – New York, NY, USA
Panelists:
Joshua Morris, WSDG (Walters-Storyk Design Group)
Sam Cappas, CBS Radio – New York, NY, USA
Steve Shultis, New York Public Radio – New York, NY, USA
Jeff Smith, iHeart Media
In baseball, a slash line is a player's statistics (batting average / on base percentage / slugging percentage) showing both performance and power at the plate. The slash line for a radio performance space would be live sound/video production/multi-use and occasionally radio showing the production versatility today's radio station requires. Increasingly, stations are adding just such spaces to reward their audience with exclusive performances, create new programming, add video content for their on-line and streaming channels, and increase the interaction with their audience.
Balancing the different requirements for various uses requires rethinking traditional designs for single-use spaces. The lighting and sound needs to be appropriate for both video and audio recording; control rooms will be required to service several different venues and functions; acoustics and aesthetics need to be appropriate for conversation, acoustic, or electric music; and everybody needs audio, video, and intercom monitoring. There's no set model for these rooms but our panelists are building the facilities and writing the new rules.
For more information – Click Here
_____________________________________________________________________________________________________________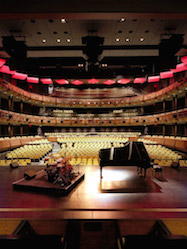 Wednesday – October 18th, 2017 – 3.45pm – 5.15pm
PANEL – Immersive Studio Design
Room: 1E15/16
Chair: John Storyk, Principal and Founder of WSDG (Walters-Storyk Design Group)
Panelists:
Daniel Reis, Recording Engineer, Sennheiser Rep
Paul Geluso, Recording Engineer, NYU Faculty
Renato Cipriano, Partner and Director of Design of WSDG
Tom Beyer, Chief Systems Engineer at NYU
As with such successful past innovative audio format rollouts as stereo and Surround Sound, the rapid proliferation of Immersive Sound theatrical presentations has motivated an increasing number of global recording studio upgrades. An estimated 90% of today's feature films are produced with Immersive Sound. And, the format is ubiquitous with videogame producers/players. To meet the production/mixing requirements of this swiftly established innovation, a significant number of studio design issues including acoustics, aesthetics, ergonomics, master planning and future proofing must be addressed. This international panel of studio owners, engineers, designers and acousticians will examine the requirements and realities associated with building or upgrading to meet Immersive Audio production needs.
_____________________________________________________________________________________________________________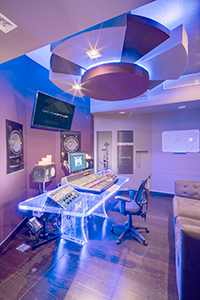 Friday – October 20, 2017 – 10.15am – 12.00pm
EXPO – New Frontiers In Project Studios
Room: Stage 2
Presented By: John Storyk, Principal and Founder of WSDG (Walters-Storyk Design Group)
Panelists:
Eddie Kramer, Legendary Grammy-Awarded Recording Engineer (Jimi Hendrix, Zeppelin, Beatles, etc)
David Rosenthal, Award Winning Keyboardist & Music Director (Billy Joel, Bruce Springsteen, etc)
Scott M. Riesett, Award Winning Producer & Engineer (Grease Live, Hairspray, Ariana Grande, etc)
Today's creative expectations, production methodologies, technology innovations, and business models has opened new frontiers for recording studios and particularly in the "Project Studio." In recent years, street buzz on the demise of the traditional recording studio has fostered a misperception of imminent extinction for the whole category. In fact, more studios are being built today than ever. What has and continues to change are the conventional business and production models and, the tools employed by artists, engineers and producers to record, mix, master and distribute their work in creative, cost effective and, sonically brilliant formats. This evolution continues to produce shifts in thinking about studio size, acoustic requirements, and architectural ergonomics.
This 90-minute presentation will explore:
Novel pre-fab acoustical treatments for low frequency control in small rooms;
Creative design tips for maximizing limited space;
Case Studies of recent project studio installations including previously unpublished photos and floor plans
_____________________________________________________________________________________________________________