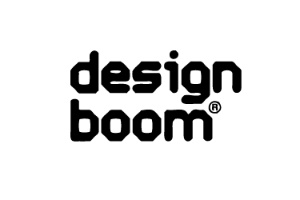 WSDG Completes The Ultimate Home Theater in Belo Horizonte, Brazil

Renowned media facility design and consulting firm WSDG (Walters-Storyk Design Group) has recently completed a home theatre within the 50, 000 sq.ft residence of a young Brazilian couple in Belo Horizonte. though not particularly conversant with technology or acoustics, the client was committed to creating the finest audio-visual experience.
'This project engaged WSDG experts on acoustic modeling, from around the globe, and conceptual design contributions from our founding partner, John Storyk. as technology is constantly changing, our extensive experience enabled us to 'future proof' the system as much as possible', Renato Cipriano — WSDG's Belo Horizonte-based partner/director of design — concludes. 'we are confident that the owner will enjoy many years of outstanding performance without the need for any substantial upgrades'.
The expansive home theater by WSDG features a 16' high ceiling and 15' high, wood- framed, acoustically treated, telescoping wooden doors. Recessed within the walls when open, in closed position, these impressive portals provide acoustic isolation to and from other areas of the home. the room-facing façades of these doors are treated with QRD diffusors to further enhance the listening experience. Because aesthetics were of paramount concern to the owner, all these treatments are 'invisible' to guests.
To ensure a definitive stereo performance and an unrivaled surround sound experience, the client has stipulated that two distinct audio systems be installed. The primary stereo configuration includes free standing hansen 'the king' E speakers, classé amplifiers, a meridian 808 CD player and a clear audio innovation vinyl player. For a superlative feature film and video surround, a secondary state-of-the-art system consisting of 7.4 B&W CT series speakers for multichannel audio reproduction is soffit mounted to the acoustical treatments behind the 160" cinemascope perforated screen.
This hybrid configuration has pushed WSDG to create a unique variable acoustics solution to achieve optimal performance quality for both systems. The custom built 8' x 20' unit consists of sixty individual, rotating, triangulated 12" wide acoustic panels which provide multiple 'room-tuning' options e.g. reflective for higher reverberation time, diffusive for a denser sound field and absorptive for reduced reverberation, ideal for cinema sound. Ceiling lights are recessed into custom designed, low and high frequency absorption units. the walls framing the giant flat screen mask racks that deploy a prodigious battery of easily accessible digital audio and video technology.