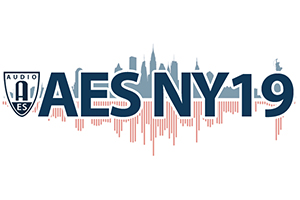 Studio Design for 2070 – 50 Years From Now – Dare We Look?
WSDG Founding Partner, John Storyk, Partner and a panel of special guests including award winning producer/ engineer Eddie Kramer and Grammy-winning engineer/Jungle City Studio owner, Ann Mincieli, David Rosenthal, world-renown keyboardist/Musical Director for Billy Joel, Steve Berkowitz, a 5 time Grammy and Double Blues Award winning producer and multi-Grammy-winning engineer/producer Jimmy Douglass gazed into their crystal balls to consider potential options for Studio Design for 2070.

Podcast Studio Design
WSDG Founding Partner John Storyk and Partner/Director of Production, Romina Larregina co-chaired Podcast Production Studios a discussion on the parallels and contrasts of several recently completed Podcast facilities.  Participants include Stitcher Studios (Scripps) Chief Engineer, John DeLore and Gimlet Media (Spotify) Technical Director Austin Thompson and veteran systems designer Judy Elliott Brown to detail podcast engineering design challenges.

New Development in Acoustic Simulation
WSDG Partners, Dirk Noy and Renato Cipriano presented New Developments In Acoustic Simulation, a tutorial on the evolution of methodology for developing and predicting audio and room modeling simulations during design and pre-construction. Dr. Peter D'Antonio, WSDG Director of Research discussed the development of iterative low frequency analysis.