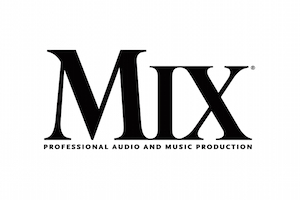 New Purpose-Built Venue Is All-Music, And a Good Neighbor
Last October, Foo Fighters belted out the lyrics of their latest single, "Sky Is a Neighborhood," to a sellout crowd of 6,000 at the opening night of Washington, D.C.'s newest music venue, The Anthem: "Gotta get to sleep somehow/Bangin' on the ceiling/Keep it down!" But nobody in the adjacent apartment towers was doing any bangin'. They couldn't hear a peep.
While those inside heard rich, clean, loud rock 'n' roll.
Anthem owner Seth Hurwitz and developer Monty Hoffman of PN Hoffman, which built the $2.5 billion entertainment/residential/hotel/restaurant complex on D.C.'s Southwest Waterfront, set out to provide a top-tier music venue with great audio. They also wanted to be a good neighbor.
Hurwitz, whose I.M.P. owns the city's Pollstar Award-winning 9:30 Club and runs the historic Merriweather Post Pavilion in nearby Columbia, Md., was looking to build a place with a capacity somewhere between the 1,200 of the 9:30 and the 18,000 of Merriweather. Besides those venues, he notes, "We were always renting venues, for decades, that were not built for music. Traditionally, promoters rent venues that were built for sports or civic or multi-use reasons. And audiences have just accepted this as a standard—these square peg in a round hole places."
C. Russell Todd of Akustiks, Hoffman's sound isolation consultant, knew from the beginning that Hurwitz wanted the intimacy of the 9:30 Club, but he wanted more people inside: "Seth said, 'I just want to do this, but bigger.' And then Monty added, 'Yeah, and I want to put apartments right next to it.' Everybody knew, 'Okay, we've got our work cut out for us!'"
The overall design for The Wharf was handled for Hoffman by architect-planners Perkins Eastman, who designed the overall structure. The Anthem's specific interior architectural design was by renowned designer David Rockwell and the Rockwell Group. While Akustiks worked on the developer side, Hurwitz brought in Walters-Storyk Design Group (project manager Josh Morris), with whom he'd worked previously on 9:30 and elsewhere, for peer review of acoustic, isolation and sound design.
On the isolation front, the design approach was one Akustiks had taken previously in concert hall design—though, in this case, in reverse. "We're making a lot of sound and vibration inside the hall; here, we need to make sure it's quiet on the outside," s