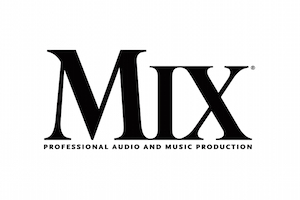 Each June MIX Magazine editors convene to select the most innovative and "Coolest" new recording studios designed and built during the previous twelve months. This year, eighteen studios were selected from a copious group of candidates. Sixteen of these handpicked Class of 2015 choices were designed by various individuals and companies around the globe. WSDG was privileged to be the only design firm to have two studios selected for this elite assemblage: Katara Studios in Doha, Qatar, and Sky Harbor Studios in Owatonna, Minn. for Platinum recording artist Adam Young.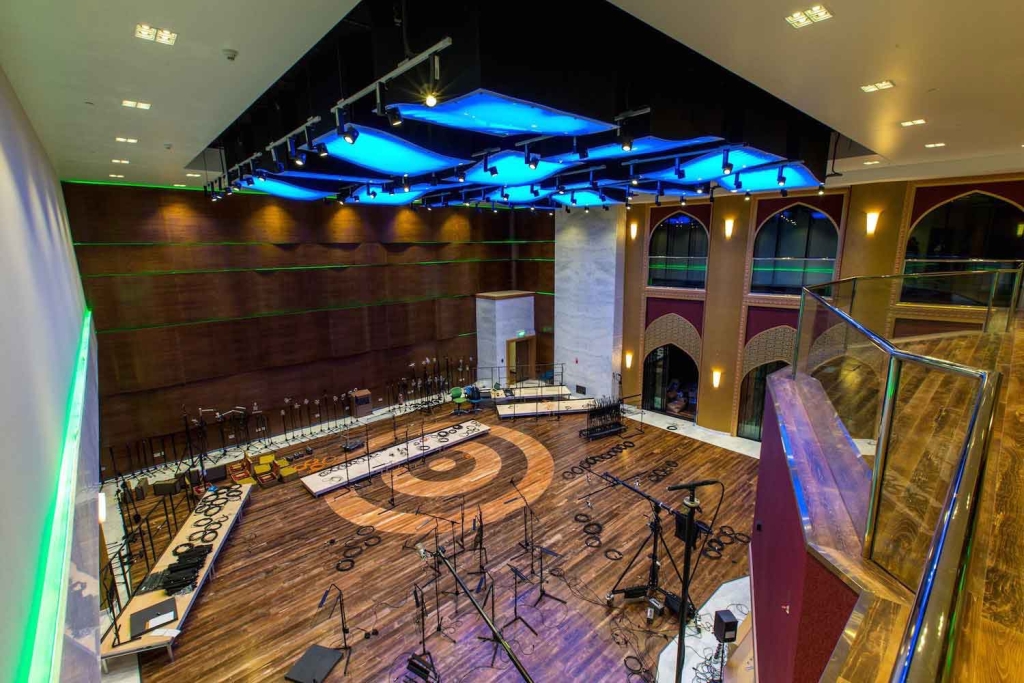 Katara Studios, Doha, Qatar
Katara Studios, another large international recording studio to open in the past year, was designed by the Walters Storyk Design Group in collaboration with Elie Wakim, head of the acoustical division of Doha-based Imar Trading & Contracting. The sprawling, 65,000-square-foot, 40-plus-room complex includes the beautiful 3,000-square-foot Studio 1 pictured here. This orchestra-ready room has a 30-foot ceiling and accommodates more than 80 musicians. Katara also features three control rooms, six iso booths and four sound locks. Control Room One is outfitted with a 96-fader Neve 88RS Console and 5.1 PMC BB5 surround sound monitoring. Studio 2 is a live band-tracking room with an adjacent 582-square-foot lounge that was designed to do double-duty as a third live room for smaller ensembles. The facility also includes a mastering suite, Dolby Atmos-equipped film post-production/mixing suite, two composer rooms, and three audio prep rooms. Interiors were designed by WSDG company co-principal Beth Walters, and partner/art director Silvia Molho performed extensive research on Islamic and Muslim graphic arts and architecture in order to incorporate elements of intricately patterned calligraphy and mosaics throughout the complex.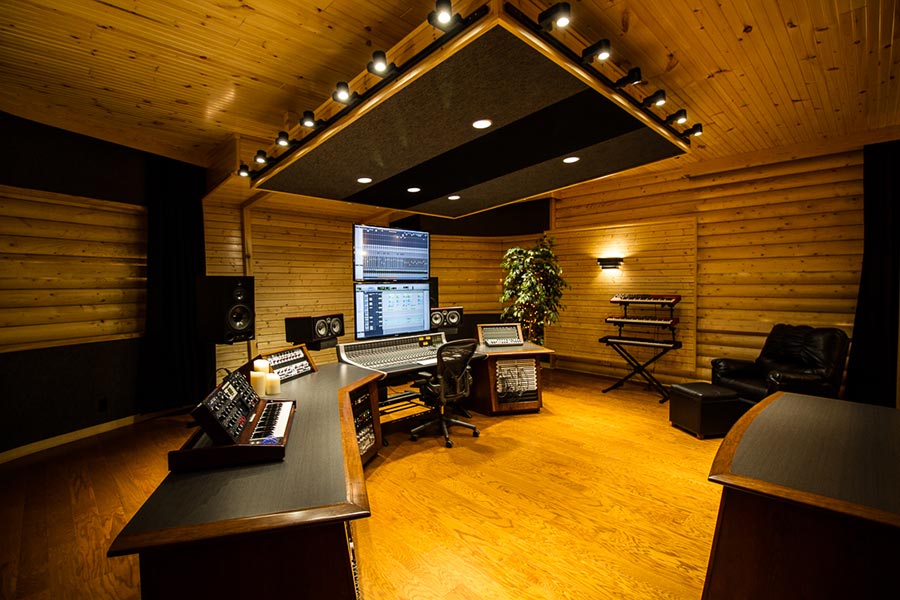 Sky Harbor Studios, Owatonna, Minn.
This private facility was designed by the Walters Storyk Design Group for Adam Young, a singer, composer, musician and creator/member of top-selling electronica project Owl City. Situated in Young's log cabin home, the studio features a 675-square-foot control room outfitted with an SSL AWS console, Adam Audio S-4XV mains, and Young's extensive collection of outboard gear. A rolling producer's desk and four mobile equipment racks allow for flexible room reconfiguration. There's also a 225-square-foot live room containing Young's collection of instruments, and an adjacent 35-square-foot vocal booth. This studio's natural wood construction fits beautifully with the cabin's interior and exterior setting.