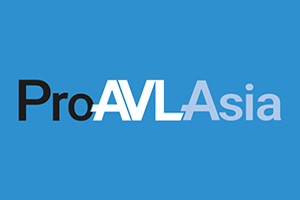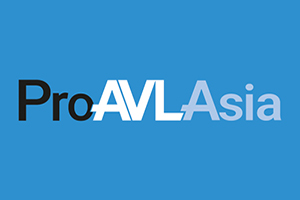 Leading the way
WSDG has designed and installed a Dolby Atmos film audio mixing theatre at the postproduction facility of China Film Group (CFG). Caroline Moss finds out more
Since beginning life in 1949 as the China Film Corporation, state-owned China Film Group (CFG) has been at the forefront of many of the country's technical developments in picture and audio. The corporation not only develops and distributes films throughout China but is also the only importer of foreign films into the country, as well as a major exporter of Chinese films. As such, it needs to keep abreast of all technical upgrades that are relevant to the film industry. Back in 2015, CFG opened the first Dolby Atmos postproduction studio in China (Pro Audio Asia, July–August 2015). This has been joined over the years by more 3D audio facilities, the latest of which is a cutting-edge Dolby Atmos mixing theatre designed by global acoustic consultancy, WSDG, with equipment supplied and integrated by Chinese distributor, DMT. The extensive Meyer Sound cinema speaker system installed in the theatre was supplied to DMT by the US manufacturer's distributor, Shanghai Broad Future.
The group's China Film Postproduction Company (CFP) is located in spacious premises in Yangsong Town, just north of Beijing, which it moved into on the eve of the Beijing Olympic Games in 2008. This handles all stages of the film production process, with studios and facilities for TV and video work, dubbing, Auto Dialogue Replacement (ADR), Foley work, scoring, pre-mix and picture and sound editing. The production systems have been designed and constructed according to the highest international standards, resulting in a large-scale, fully networked, all-digital production environment.
The WSDG-designed and integrated Dolby Atmos film audio mixing theatre – an upgrade of a previous 5.1 and 7.1 studio – is one of the latest additions to the ever-evolving production facility. Equipped with state-of-the-art audio mixing technology and a giant video screen, and furnished with comfortable leather seats to accommodate industry screenings, the CFG mixing theatre is the first facility of its kind in China. WSDG director of business development, Sergio Molho, and the company's China-based representative, Víctor Cañellas, first visited CFG headquarters in 2019 for initial meetings with Lei Zhen Yu, general manager of CFG Digital Production Base, and Johnathan Wang, technical director of Chinese AV distributor, DMT. The China Film Group State Production Base, which has strong support from central government, was committed to creating a world-class mixing theatre that would rival the technological and acoustic excellence of Hollywood's finest facilities. Top priorities were cutting-edge technology, a giant HDR Harkness screen compatible with CFG's Cinity laser projection format and plush seating.
"Of equal concern was the need to adhere to a fixed budget," explains Cañellas. "CFG's decision to engage WSDG to design and execute this project was informed by our portfolio of Dolby Atmos recording, mixing and editing facilities including Blue Table Post in New York, Berklee College of Music in Boston, Spotify in Los Angeles and Rue Boyer in Paris."
The CFG mixing theatre is divided into four areas: screen, audience section, sound mixing and director's section. There is also an isolation booth to capture anything that might need rerecording, such as occasional dropouts or inaccurate tones.
"This was a turnkey project," explains Sergio Molho. "DMT provided all equipment and systems integration. In addition to the high requirements for acoustics and interior design, the advanced, highly efficient system epitomises the China Film Group's focus. DMT was the systems integrator when the original China Film production site was built in 2008, so they understood the client's needs very well. For this upgrade, DMT focused on flexible signal routing, with Dante architecture simplifying the routing of all mixed signals, simultaneously sending them directly to Pro Tools recorders, editing stations, format renderers and level monitoring meters."
Centre stage is a 104-fader Avid S6 console with three operator positions and six Avid Pro Tools Ultimate DAWs, each equipped with an HDX3 DSP card and Avid MTRX routing matrix capabilities. Three of the DAWs are dedicated to playback, two for editing and one for recording. Above the audio setup looms a 14.2m x 7.22m (WxH) Harkness screen outfitted with five Meyer Sound Acheron 100 screen speakers providing 100° horizontal coverage for the left, left-centre, centre, right-centre and right channels, with eight X-800C subwoofers handling low-frequency extension. The screen speakers are all managed by Meyer Sound's Galileo system. Surround speakers for left-wide, right-wide, side surround, rear surround and top surround channels consist of six HMS-15, six HMS-12 and 30 HMS-10 speakers from Meyer Sound's self-powered HMS range. Four X-800C subwoofers have been installed in each corner of the room, providing phase coherence to transition from screen channels to low-frequency effects (LFE). Other audio equipment includes Focusrite RedNet AoIP interfaces, an RTW TM9 loudness monitor and audio meter and a TAC System VMC-102 surround and immersive monitoring controller.
A large-format Christie CP4450-RGB laser cinema projector has been provided for screenings, along with a Cinity format, HDR + 120 FPS server. The room is equipped with Avid Media Composer video editing software with a DNxIQ video I/O interface. The studio, which has been awarded Dolby's Premier Certification and is equipped with the manufacturer's Dolby CP850 Atmos digital cinema processor and RMU (rendering and mastering unit), also features a DTS:X object-based audio codec.
LED light lines have been embedded within the walls to create mood lighting with flexible options according to different uses of the room. "We were especially proud of the seating options we consigned," says WSDG partner/art director Silvia Molho. "Working within the fixed parameters of CFG's budget, we delivered nearly 60 plush leather seats for high-level executives and celebrity guests. This is one of the most elegant and comfortable mixing theatres anywhere in the world's film postproduction industry."
"Considering the Covid issues and the budget cap, our architects, acousticians, project managers and designers delivered miracles on every phase of this project, and we are extremely proud of our accomplishments," adds Sergio Molho. "Our design and production teams collaborated between our offices in Europe, Latin America and across the US. Every one of our 60+ designers, project managers, architects and acousticians