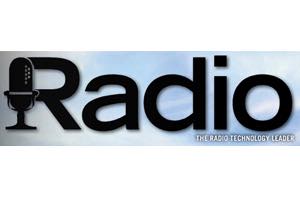 KEXP Seattle's New Home Is A "Wild Mix of Old and New"
By Mario Hieb
Alternative community radio station KEXP has moved to a new broadcast complex at the Seattle Center Campus in the heart of the city's arts core. This continues a print and online series that takes a closer look at how this facility was constructed.
The new KEXP home in the Seattle Center's Northwest Rooms Building is multi-purpose, featuring a radio studio, recording studio, live room, TV master control room, live performance venue, audio editing bays, video editing bays, two audio mastering suites, a cafe and a record store. You can send audio to or from anywhere in the facility and, likewise, broadcast from any of the rooms in the facility including the live performance stage. The KEXP performance space is open to the public; at any time you can walk into the space and look through the control room windows to see who is on the air.
The project designers were systems designer Bradley Murphree from Mizzen Media, design firm Walters-Storyk Design Group, lead designer and architect of record SkB Architects and general contractor Sellen Construction. Jamie Alls and Chris Kellogg from KEXP handled the production side of the design, and AJ Van Buren oversaw the IT infrastructure.
ARCHITECTURAL DESIGN
The KEXP project started with design firm Walters-Storyk Design Group and KEXP defining the scope.
Walters-Storyk drafted architectural drawings, basic systems one-line drawings and acoustical designs.
WSDG Project Manager Joshua Morris describes the architectural philosophy: "KEXP is in an odd…and in some ways, idyllic…spot in the industry. Our overriding mandate was to wed the function and aesthetic of the rooms in our scope as tightly as possible and to make KEXP as accessible as possible to their public while maintaining the safety and security of their personnel."
The new technical facilities include a 400-square-foot on-air studio, a 1,090-square-foot live room, two production rooms, two audio and two DJ booths, two video edit rooms, a video control room, two DJ iso rooms, a green room, production/mastering, open office space, a library, conference rooms, a 4,500-square-foot reception area/audience space with a stage for live performances, a record/retail store and a café.
Live music performances are an important element of the station's format. The building layout was designed with musician and engineer needs in mind while simultaneously considering fan comfort and line of sight. The 28,000-square-foot footprint includes a 1,100-square-foot live room performance space with an adjacent area for audiences of up to 50 attendees.
"When you have bands of all shapes and sizes coming in off the road for a 30-minute performance, there is a lot of quick changeover in between sets — lots of road cases to find homes for, instruments to tune, trouble to shoot; it can get quite hectic when that's the only thing you're doing," says Morris, "The complexities compound exponentially when you have a station and an office to run on top of that."
As any remodel would, the building presents many architectural challenges; fortunately the space was purpose built to be flexible; it was designed originally as exhibit space for the 1962 World's Fair.
"Our MEP engineering team was critical to the performance of these rooms," says Morris, "A room can sound great all day long, but if it is too hot, too cold or the air is too loud, then it can be rendered unusable. McKinstry [mechanical and plumbing] and Nelson [electrical] did a superb job on all counts."
As the lead designers and architects of record, SkB Architects, were vital in managing the design efforts, coordinating between the trades and ensuring the project stayed on track. The general contractor, Sellen, not only built the project, but also worked side by side with the team throughout the design process to assist in developing the budget.