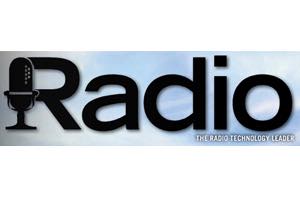 KEXP Seattle's New Home Is A "Wild Mix of Old and New"
By Mario Hieb
Alternative community radio station KEXP has moved to a new broadcast complex at the Seattle Center Campus in the heart of the city's arts core. This continues a print and online series that takes a closer look at how this facility was constructed.
The new KEXP home in the Seattle Center's Northwest Rooms Building is multi-purpose, featuring a radio studio, recording studio, live room, TV master control room, live performance venue, audio editing bays, video editing bays, two audio mastering suites, a cafe and a record store. You can send audio to or from anywhere in the facility and, likewise, broadcast from any of the rooms in the facility including the live performance stage. The KEXP performance space is open to the public; at any time you can walk into the space and look through the control room windows to see who is on the air.
The project designers were systems designer Bradley Murphree from Mizzen Media, design firm Walters-Storyk Design Group, lead designer and architect of record SkB Architects and general contractor Sellen Construction. Jamie Alls and Chris Kellogg from KEXP handled the production side of the design, and AJ Van Buren oversaw the IT infrastructure.
ARCHITECTURAL DESIGN
The KEXP project started with design firm Walters-Storyk Design Group and KEXP defining the scope.
Walters-Storyk drafted architectural drawings, basic systems one-line drawings and acoustical designs.
WSDG Project Manager Joshua Morris describes the architectural philosophy: "KEXP is in an odd…and in some ways, idyllic…spot in the industry. Our overriding mandate was to wed the function and aesthetic of the rooms in our scope as tightly as possible and to make KEXP as accessible as possible to their public while maintaining the safety and security of their personnel."
The new technical facilities include a 400-square-foot on-air studio, a 1,090-square-foot live room, two production rooms, two audio and two DJ booths, two video edit rooms, a video control room, two DJ iso rooms, a green room, production/mastering, open office space, a library, conference rooms, a 4,500-square-foot reception area/audience space with a stage for live performances, a record/retail store and a café.
Live music performances are an important element of the station's format. The building layout was designed with musician and engineer needs in mind while simultaneously considering fan comfort and line of sight. The 28,000-square-foot footprint includes a 1,100-square-foot live room performance space with an adjacent area for audiences of up to 50 attendees.
"When you have bands of all shapes and sizes coming in off the road for a 30-minute performance, there is a lot of quick changeover in between sets — lots of road cases to find homes for, instruments to tune, trouble to shoot; it can get quite hectic when that's the only thing you're doing," says Morris, "The complexities compound exponentially when you have a station and an office to run on top of that."
As any remodel would, the building presents many architectural challenges; fortunately the space was purpose built to be flexible; it was designed originally as exhibit space for the 1962 World's Fair.
"Our MEP engineering team was critical to the performance of these rooms," says Morris, "A room can sound great all day long, but if it is too hot, too cold or the air is too loud, then it can be rendered unusable. McKinstry [mechanical and plumbing] and Nelson [electrical] did a superb job on all counts."
As the lead designers and architects of record, SkB Architects, were vital in managing the design efforts, coordinating between the trades and ensuring the project stayed on track. The general contractor, Sellen, not only built the project, but also worked side by side with the team throughout the design process to assist in developing the budget.
ACOUSTICAL DESIGN
The on-air studio was positioned in such a way that it was naturally separated from other critical areas. On the other hand, the DJ booth was positioned directly adjacent to the public gathering space, and as such required fully decoupled construction to ensure the sound isolation of the broadcasts.
Also, with as many as three live on-air performances per day, KEXP is in constant motion changing over bands and performers. The load-in sequence was something analyzed constantly to ensure that it was as foolproof as possible.
Being in an urban center with mixed commercial and residential use, designers paid attention not only to environmental noise, but made every effort to protect their neighbors from whatever sounds the facility might introduce into the vicinity. The goal was not only to be a good neighbor, but to also satisfy local noise ordinances.
SYSTEMS DESIGN
Systems integrator Mizzen Media of Los Angeles and Nashville designed and wired the new technical facility.
"KEXP is a Wheatstone facility utilizing the Wheatstone LX-24 console in DJ room one, and smaller L8 Consoles in the edit bay," says Mizzen CEO Brad Murphree. "Pro Tools is in the control room with an Avid S6 control surface to drive their productions; Blackmagic video switchers were installed for the TV production side; and KEXP is using Dalet for their playout service."
Signal routing is handled in the Wheatstone infrastructure. The Central Machine Room consists of 5 Wheatstone blades, (2) IP-88AD(s) which feature both analog and digital I/O, (1) IP88-D which only has digital I/O, and two Aura 8IP(s) which have both Analog and Digital I/O.
There are two Aura 8IPs which connect to different switches; this allows an alternate signal path in the event of a single point of failure. A Tieline Genie is the studio to transmitter link  to extend the AoIP network straight to their transmitter site; it actually comes up as a destination in the routing infrastructure. Wheatstone also allows you to save different template views of your routing.
The facility is a wild mix of old and new gear, analog and digital signals and audio and video technology. KEXP employed analog-balanced audio anywhere it could. "There were a few items that had unbalanced outputs, however for a good engineering practice we tried to convert from unbalanced to balanced as soon as possible," explains Murphree.
Once the systems wiring was complete, cabling was tested by Mizzen. "We used analog audio, digital audio cable, CAT6 and a lot of coax. We ended up testing every cable before we moved the equipment over; once we started bringing the old equipment over from the old site we continued testing that as well," tells Murphree.
KEXP is quite happy with their Wheatstone system. "Once I had I/O set up on the blades, the cutover was basically a few mouse clicks," says Chief Engineer Jamie Alls. "The flexibility of an IP-based system is something I'm still wrapping my brain around."
The Wheatnet-IP network is extended all the way to the transmitter to feed an FM-531 HD audio processor. The Nautel NV 7.5 transmitter can accept the Wheatstone baseband192 signal, providing an all-digital air chain.
DOCUMENTATION
The "secret weapon" in the build-out was a proprietary software package developed by Mizzen Media. At the beginning of this year Mizzen Media revamped their old Robotic Operational Build Software, renaming it Mizzen AI v1.2. This design program allows them to sit down with clients during the design phase and create a drawings package. This includes everything from equipment elevations, conduit infrastructure, video, audio, network, power and control connection drawings.
"Every single thing is metadata…we've learned that the design phase is usually roughly a 70 or 80-percent plan and as the project unfolds it starts to transform over time with design revisions and updates that cannot be planned for," said Murphree.
The software allows Mizzen to automatically make updates to the drawings and, because the metadata is embedded into one source, it allows them to extract that metadata into different reports. "So for example it is the link between the drawings, run lists, power calculations, weight load calculations, project management, operations, labor scheduling, task assignments, bill of materials, and if overtime is going to be required to bring the facility up on time," said Murphree, "It also allows us to have vision into these elements before they occur so it's not a surprise to anyone."
Once the facility is complete, an "as built" drawing package can be generated, documenting the whole project.
CUT OVER
The transition from the old facility to the new one went smoothly.
"We began the process by cutting over our distribution infrastructure first, while keeping the on-air operation going at the old facility," says Jamie Alls. By the time KEXP moved their all-manual, play-to-air operation to the new facility, they had already cut over the live streaming, STL and core asset management infrastructure.
"We were essentially doing a 'remote' from the old facility to the new facility. The DJs were the last to move, and the cutover consisted of potting down one fader on the board and turning on the mic at the new facility," continues Alls, "Now, I'd say we're about 70 percent complete. None of the public spaces are ready, and we still need to build two large production rooms, a second air booth, a south office space and a handful of smaller production spaces."
VIDEO STREAMING
"We went with equipment from Blackmagic Design for a majority of our video infrastructure," says Alls, "Even though our largest audience for the content we produce in house is on YouTube, our core business is radio. We easily could have eaten up our entire budget just outfitting the video control room with a production switcher and cameras."
Using Sony PTZ (pan, tilt, zoom) cameras and switcher, the video outputs go through a Blackmagic ATEM router which acts as the main house router. Even security camera feeds for the facility feed into it. For streaming to the world, KEXP uses the Teradek Slice.
CHALLENGES
The biggest challenge for KEXP was finding a software platform that would accommodate the manual, hand-crafted way that they program, and at the same time, give the DJs access to a large digital library.
"Pretty much all radio software is geared towards automation. The closest you can get to a manual mode for most systems is a form of 'live assist.' That wasn't going to cut it for us," says Jamie Alls, "After an extensive search, we came to Dalet Galaxy. They had a new version of their RadioSuite software that seemed like it would provide the flexibility to allow us to program on the fly, hand mix every crossfade, yet still take advantage of file-based playout, and the metadata efficiencies that provides."
Dalet worked with KEXP to develop their Cart paradigm, a layout so that DJs can drop songs onto carts and quickly cue them. The carts are fired from the Wheatstone board and the audio is sent to Wheatstone via their PC ASIO audio driver.
Another challenge was the unique nature of the facility. Along with standard radio operations, the new facility also supports video production, post-production, a recording studio and mastering suite, digital and physical media library, and a public live performance venue with theatrical lighting.
HOME SWEET HOME
So what's it like being in the new facility? "It's great and kind of surreal," said Alls. "After being in such cramped quarters for so long, it's taking some time to adjust to the new facility. For instance, there is a lot more walking involved going from 6,000 to 28,000 square feet."
"It's almost impossible to describe," says John Richards of "The Morning Show" on KEXP. "Even though we still have some work to do to finish the building and the studios, it feels like the grownups are going to show up and take it away from us."