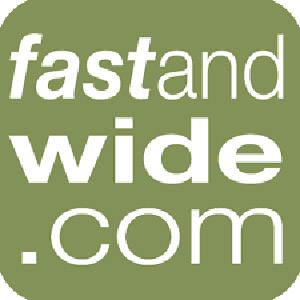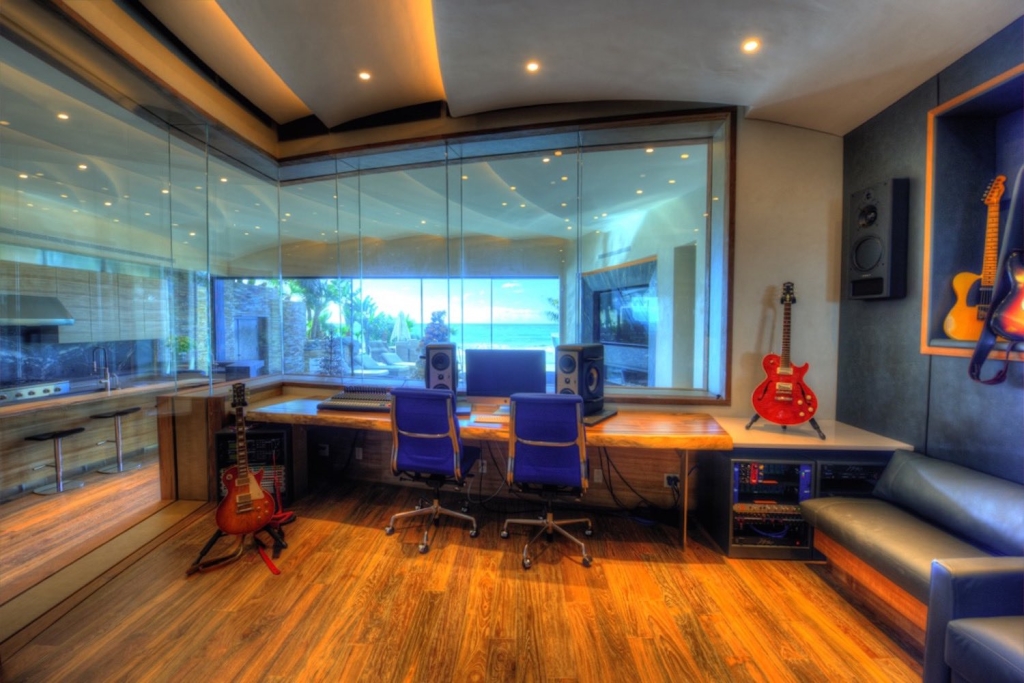 'Music has long been an integral part of my family life,' says musician/businessman, Chris Huber. 'When we bought our home a few years ago I knew exactly where the studio would live.'
Now complete, the studio offers a world-class recording space accompanied by an inspirational view of the Pacific Ocean. 'Our primary aesthetic concern was to retain the panoramic ocean view through our ground floor windows,' he explains. 'I researched studio designers and discovered Walters-Storyk Design Group-WSDG through their work on a Brazilian studio with a sweeping view from its live room through a Cinemascope-style control room window.'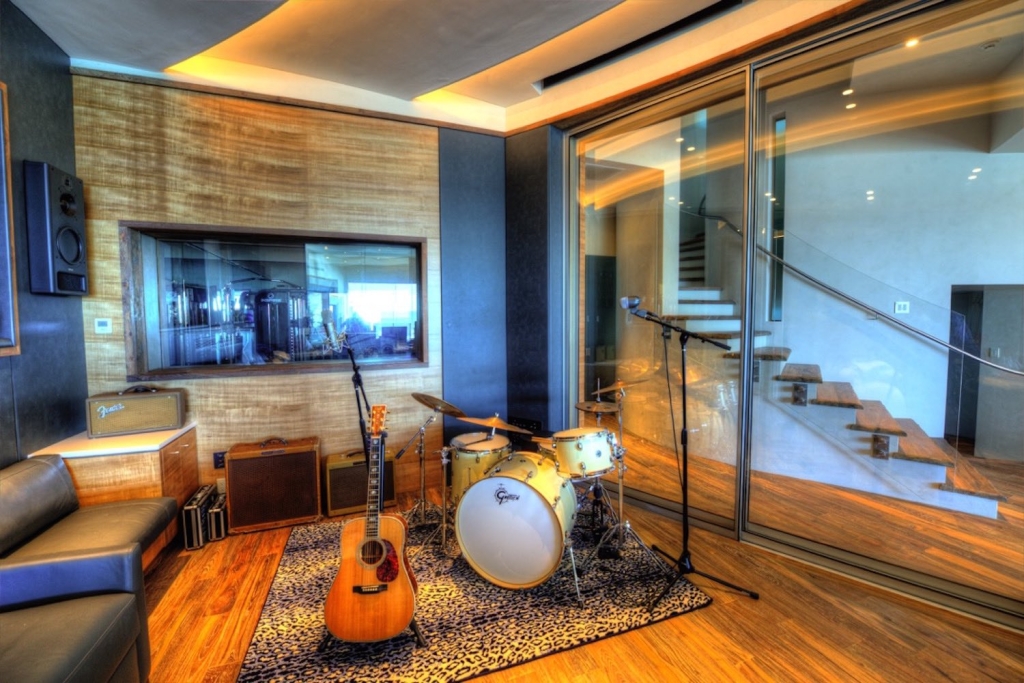 On his initial 2012 site visit to Hubers home in Carlsbad, California, WSDG Project Manager Joshua Morris instantly recognised the need to preserve the view: 'WSDG has considerable experience with formidable expanses of glass,' he says. Our work at NY's Jazz at Lincoln Center complex, and more recently with the Berklee College of Music's in Boston are prime examples of our track record in taming large reflective surfaces.
'Chris was on target when he joined the dots between Diante Do Trono and the studio he envisaged.'
While its view is an eye catcher, the Huber Music Room is a serious working studio, constructed with complete room-within-room isolation. 'We've been able to pump the volume up to 12, with a high comfort level within the studio and no sound leakage to the rest of the house,' Huber says. 'And, the isolation works both ways – zero family related commotion intrudes while we're recording.'
Recording and mixing take place 'in the box', using Apple's Logic software. For monitoring, the room is equipped with Barefoot Micromain 27 close-field speakers along with a pair of soffit-mounted FBT 12MA PA speakers.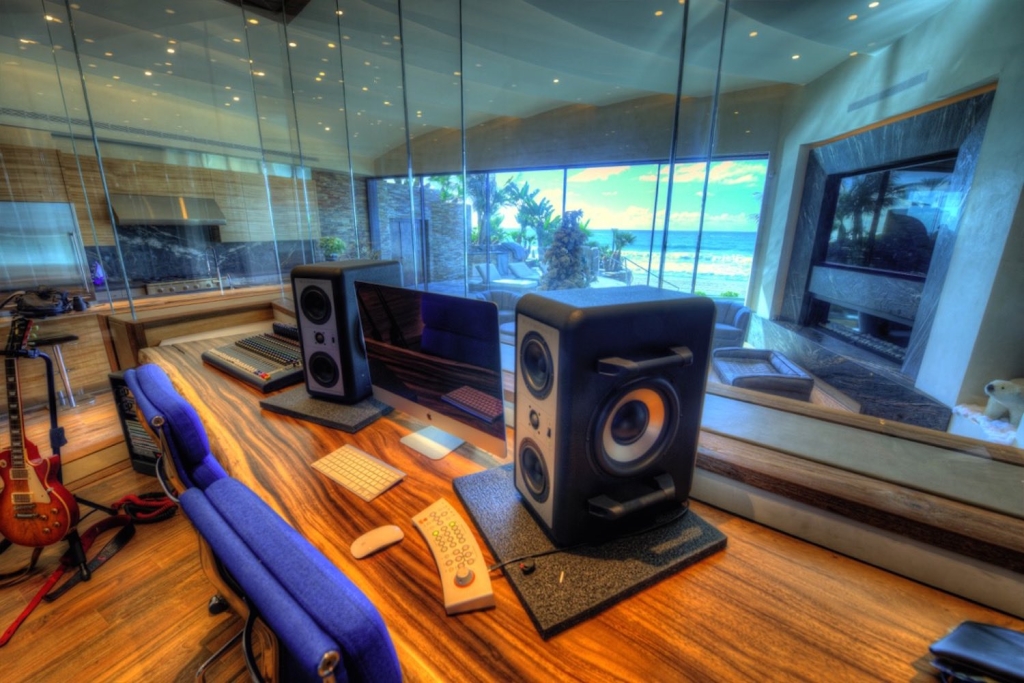 WSDG worked with local contractor Greg Muise of Wardell Builders and Kevin 'Clutch' Page of ProCraft Media to turn the finalised plans into a completed studio. A prior collaboration on a local studio project with ProCraft assured Morris of a highly skilled systems integration: 'Chris Huber was committed to high-end finishes,' Morris reports.
'Lots of wood and massive amounts of glass – on paper it looks like an acoustic nightmare but we performed extensive acoustic modelling to ensure flawless room acoustics, incorporating sophisticated absorptive elements including perforated wood wall treatments and "acoustic ceiling plaster", which looks reflective but is actually highly-efficient low-frequency absorption. The Huber Music Room is a textbook example of an ideally realised acoustic balance.'
In addition to family and friend recording projects, Chris Huber will be using the studio to mix the soundtrack ofSmoke Filled Lungs, an independent feature film he is executive producing with producer/writer/actor (and former Navy Seal) Jason Cabell.
'Having my own studio has been on my bucket list forever,' Huber concludes. 'WSDG has done an excellent job in helping me realize that goal. And, it's interesting to see how having a professional tool like this is already leading to unexpected creative adventures.'