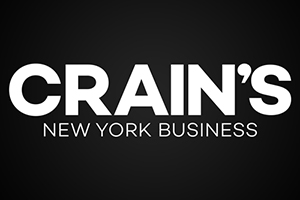 As the new architect was killing time flipping through the pages of the East Village Other, an alternative newspaper, he saw an ad looking for a carpenter to design an experimental nightclub.
The club, Cerebrum, lasted only nine months, but it got write-ups in Time and New York before it closed, Storyk says. Through working there, he forged a connection with one of the club's customers: Jimi Hendrix.
"Jimi only got to use the studio for a few months and, of course, passed away," Storyk said.
Now Storyk has designed the acoustics for more than 3,000 stadiums, arenas, houses of worship and home recording studios on five continents, including Jazz at Lincoln Center and Central Synagogue in Manhattan. He has designed studios for Todd Rundgren, Leon Russell and Bruce Springsteen.
His business accelerated after he met his third wife, Beth Walters, in 1987. Walters, a textile designer, installation engineer and carpenter at the Fashion Institute of Technology, became his business partner and helped grow Walters Storyk Design Group into an enterprise taking in more than $5 million in annual revenue in recent years.
WSDG has adapted to a changing clientele and now counts Spotify and podcast networks Audible, Gimlet and Stitcher among its clients.
Storyk has relinquished some power, recently selling about half the firm to five employees and gifting 1 percentage point of his stake to 10 staff members, keeping about 40%. After a career launched in part through serendipity, Storyk doesn't want to leave his legacy to chance. "This is going to keep going after I stop," he said. "I mean, one day I'll stop."