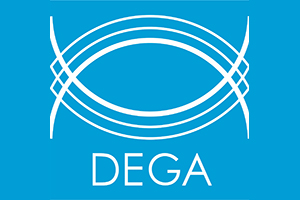 Once per year, DEGA (German Acoustical Society) awards the "Helmholtz Medal" for lifetime achievements in acoustics.
It is with utmost pleasure that we announce that our friend and partner Prof. Dr. Ing. Wolfgang Ahnert has received the 'Helmholtz Medal' – the highest honorary distinction that the DEGA is awarding – on March 20th, 2018 in Munich, Germany.
The German Acoustical Society (Deutsche Gesellschaft für Akustik, DEGA) was founded in 1988. Up to now, the (non-profit) society experiences a steady growth. Presently there are about 1,900 personal members (individuals), as well as more than 70 sustaining members (companies) and two honorary members.
DEGA is the main organizer of the Annual German Conference on Acoustics, called "DAGA". With more than 1,000 delegates and more than 500 contributions, DAGA is perceived as the annual highlight in acoustics in Germany. Proceedings of DAGA conferences are published online on this website.
Furthermore, DEGA organizes symposia and training courses in specialized fields of acoustics.
Congratulations Wolfgang! May you keeping honoring us with your wisdom, expertise and excitement in the fields of acoustics everyday.