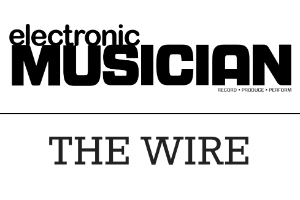 By Howard Sherman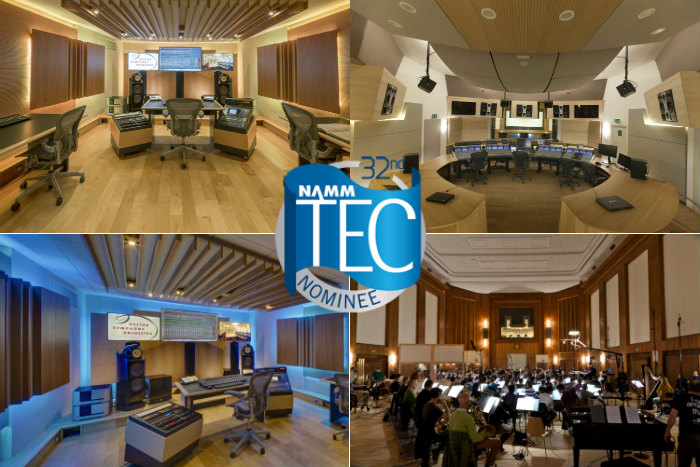 NEW YORK: Two WSDG-Walters-Storyk Design Group projects have been nominated for the 32nd Annual TEC Studio Design Project Award. The Boston Symphony Orchestra, a cultural icon for 134 years, engaged WSDG for a major upgrade of their Symphony Hall's Deutsche Grammophone Gesellschaft Control Room. Simultaneous to this assignment, VSL, the Vienna Symphonic Library enlisted WSDG for the upgrade of its historical (circa 1940) Synchron Scoring Stage and Control Room. The 32nd Annual TEC Awards will be presented on January 21stat the 2017 NAMM Convention in Anaheim, CA's Hilton Pacific Ballroom.
BOSTON SYMPHONY ORCHESTRA CONTROL ROOM
Boston Mass. USA
The world-renowned BSO is lauded for the excellence and diversity of its performances. Broadcast from Symphony Hall, via radio, TV and the Internet, these symphonic and 'Boston Pops' concerts encompass the entire spectrum of classical and contemporary music concerts, from Rachmaninoff to Manilow. After more than forty-five years of constant service, the Symphony Hall's Control Room had earned a major upgrade. WSDG's ground up acoustic treatment solution included splayed perforated wood panels, slotted wood panels, wood diffusion planks and low frequency absorption units. A handsome new custom ceiling cloud was installed to round out the package, along with four new producer workstations and two space-saving rollaway equipment racks.
VSL SYNCHRON STAGE
Vienna, Austria
A leading developer of orchestral sample libraries and music production software, the Vienna Symphonic Library, enlisted WSDG to upgrade its scoring stage into a cutting-edge recording facility. The reconfigured complex now provides enhanced acoustics and technology for recording film music and the full spectrum of orchestral and choral works. The 2,000 sq. m. /21,000 sq. ft. complex is the world's only scoring stage capable of merging proprietary software innovations with traditional technologies and procedures. WSDG engaged original design elements to achieve a world-class acoustical environment by adding specially tuned Micro Perforated Fabric at the sidewalls, and also built in a Concert Hall grade floor. Other amenities include a Producer's Lounge, a Composer's Lounge, a Pre-Production Lounge, and several guest offices.
Presented by The NAMM Foundation, The TEC Awards are bestowed annually in celebration of the pro audio community by recognizing the individuals, companies and technical innovations behind today's sound recordings, live performances, films, television, video games and other media.
"We have been extremely fortunate to attract projects that prompt our peers to nominate them for TEC Awards," remarked John Storyk, co-founder of WSDG, a leading architectural/acoustical firm for over 45 years. "And, we've been privileged to see our work honored in past events. It is great clients that make these awards possible. We have no favorites here, but we are extremely interested to learn how our peers respond to them. May the best project prevail."