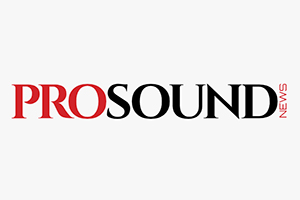 Highland, New York, January 21, 2022 — Global architectural acoustic consulting and design firm WSDG (Walters-Storyk Design Group) announces that two recently completed projects – FAMA Studios and MAD OAK Studios – are finalists for the 2022 NAMM TEC Awards in the category of Outstanding Creative Achievement – Studio Design Projects.  The NAMM TEC Awards is a yearly celebration of achievements in pro audio technology and sound production, as well as the audio professionals behind these achievements. Voting is now open to all eligible members of the NAMM TEC community and runs through March 31, 2022.  The awards will be presented on Saturday, June 4, 2022 as a highlight of The NAMM Show in Anaheim June 3-5. To register and vote in the NAMM TEC Awards, please click here.
"WSDG is especially proud to be nominated for the 33rd time for these prestigious awards," remarked Partner/Director of Business Development, Sergio Molho.  "As usual, this year's nominees are wildly diverse, both in style and location.  One, a showcase South American destination studio, the other a smaller but acoustically flawless Boston-based studio with an exceptional collection of gear and a highly respected pro audio 'maven' as its owner.  We wish both our finalists the very best of luck in the 2022 NAMM TEC Awards."
FAMA is a cutting-edge destination studio in Santo Domingo, Dominican Republic.  Housed in a luxury home in the city's historic Colonial District.  Studio A features spacious Control and Live Rooms, an ISO Booth, Sound Lock and, a charming outdoor patio for client breaks.  The second floor offers two additional control rooms (B & C), with a shared Live Room, ISO booth and CMR.  The third floor is dedicated to a large loft-like living room/kitchen/dining room client lounge with a panoramic view, and an expansive terrace replete with an ornamental lap pool.
Boston's Mad Oak Studios features an airy 500 sq. ft. live room and an equally spacious 500 sq. ft. CR, and its perfectly tuned acoustics make it an ideal space for live band sessions.  Studio owner PK Pandey's vast pro audio experience enabled him to outfit the studio with an API 1608 32 Console, Avid Pro Tools, Burl Audio mothership converters, and large format monitors custom built by Symphonic Acoustics.  Identical to those installed in Paul Epworth's Church Studios in London, and in Ann Mincieli's Jungle City Studios in NYC they are widely considered the most accurate in the industry.  Mad Oak also offers an enviable assemblage of reverbs, vintage mics, ample outboard gear, and a rare Decca compressor.
WSDG Co-Founding Partner John Storyk concludes, "We are always proud and grateful to have our work included in the NAMM TEC Awards.  It is a great honor to participate in this annual adventure, and we fervently hope that we will all gather together in a truly celebratory and MASKLESS event for 2023."
For more information about the NAMM TEC Awards and voting, please visit: https://www.tecawards.org/voting-info
For more information about WSDG, please visit: http://www.wsdg.com/