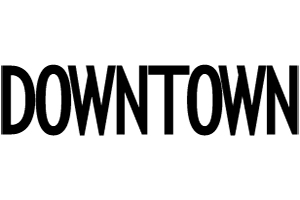 By Dan Metz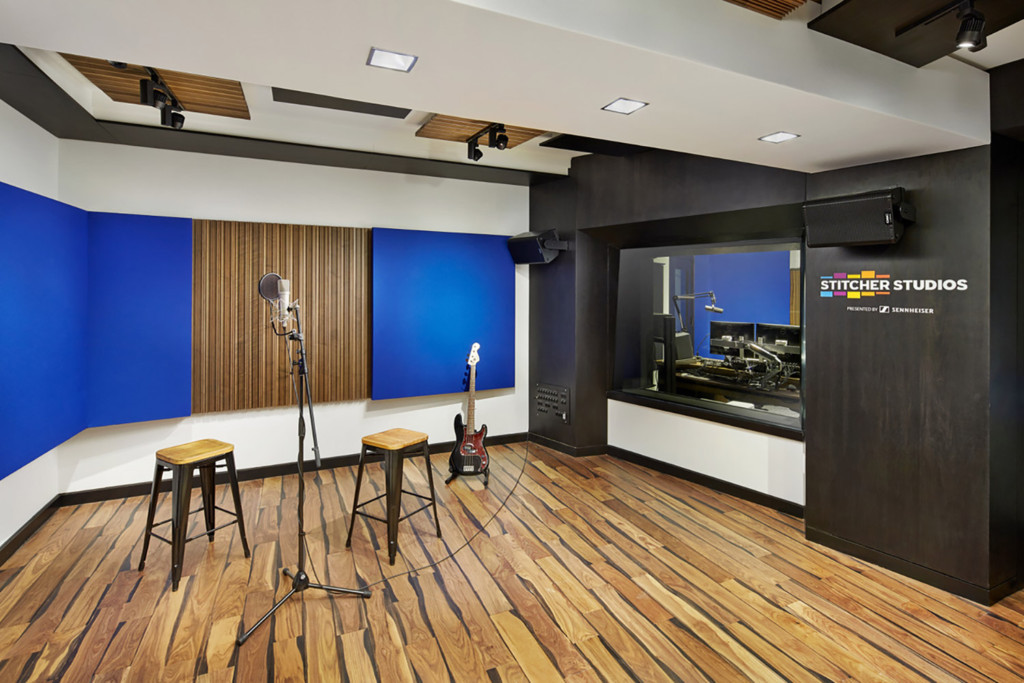 The moment the door closes in one of Stitcher Radio's three new recording studios, the room fills with silence. Real silence; the kind that makes a New Yorker wonder if they've ever heard it before. For a third floor office in midtown Manhattan, the experience is uncanny. It's also a tribute to WSDG, the rock star architecture and audio design company headed by John Storyk, who designed the studio.
People familiar with Stitcher as an app might be surprised to find out that it's also a major content producer. They create new shows, like Levar Burton Reads, as well as acquiring and developing already existing shows, like Freakonomics. Two years ago, Before WSDG, Stitcher was recording all of these shows out of a one-room studio on 8th Avenue. The room wasn't completely isolated, a problem that Senior Audio Engineer John Delore remembers clearly. "Somebody up there had a very nice pair of Italian boots with heels that were built like a hammer. And so when they'd walk we'd all just kind of wait," he pauses for effect, "and then we'd start again." Sound issues aside, Stitcher's production load had expanded to the point that one room just wasn't enough.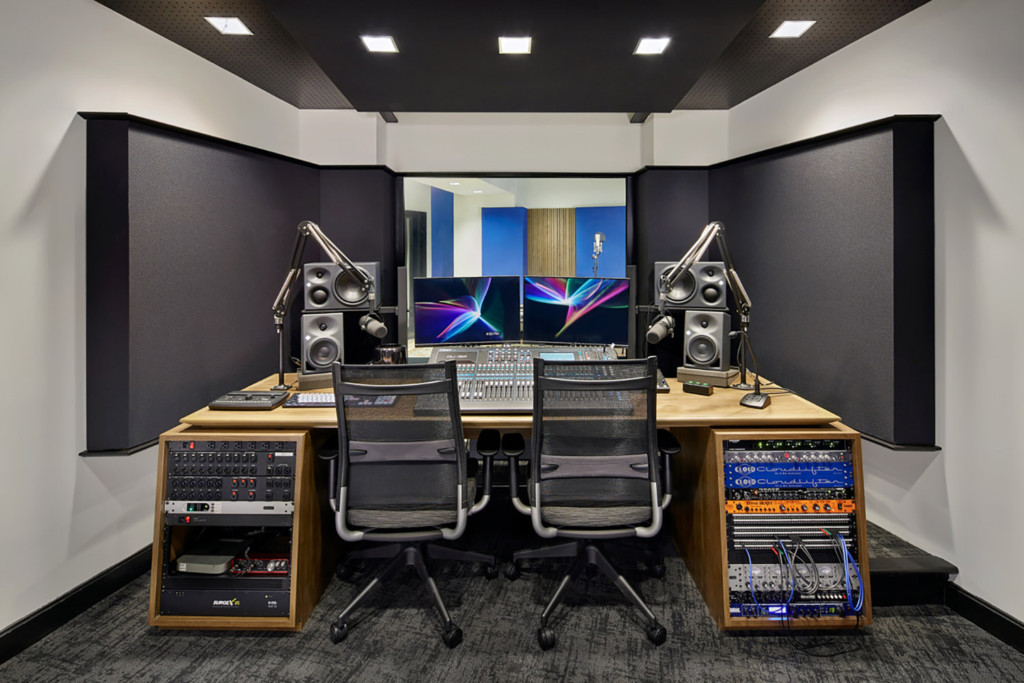 Stitcher's new studios are an upgrade in terms of both capacity and sound isolation. The WSDG-designed space features 5 rooms (3 studios, 2 edit suites). The floor/wall/ceiling system has been designed to be fully de-coupled from the office structure. This was accomplished by using calculated air spacing for the walls and ceiling as well as specific rubber isolation mounts for the floors, a technique sometimes called a "box-within-a-box."
To maximize space, each studio, sound booth, closet, and editing room are designed to serve as additional recording space. For now, a busy day could mean 6-8 recordings, and Delore says Stitcher is bursting with new projects. "There hasn't been a month I've been here in 3.5 years where it hasn't been busier than the previous month," he says.
Storyk's career started with Electric Lady Studios, which he designed for rock legend Jimi Hendrix in 1969, in the basement of a movie theater. Back then, the idea of artists owning their own studio was still new, a revolution in an industry dominated by commercial studios. Storyk says studios like Stitcher are built in that same tradition. "What I like about podcasting studios like Stitcher is that the facility is in fact a private studio for their art – for their content. They're not in the business of renting studio time. They are in fact the new project studio format."