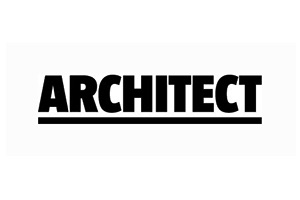 PROJECT DETAILS
PROJECT NAME: 
SRF Radio Station Basel
PROJECT DESCRIPTION
Overview
Switzerland's Schweizer Radio und Fernsehen (SRF) broadcasting company relocated their Basel facilities to a brand-new production facility in the Meret Oppenheim high-rise (MOH) building after more than 70 years in their previous studio. The building, which was constructed by Basel architectural firm Herzog & de Meuron, features three floors of production suites and open-office areas. WSDG's services were retained to tune the acoustics of these rooms and ensure high-quality and acoustically precise working areas for SRF's wide variety of broadcast and recorded programming.
Program
The new MOH studio has two recording rooms, two live radio drama rooms, a control room, auditorium, and more than a dozen radio production rooms. The WSDG team, led by WSDG Project Engineer Robi Hersberg, worked in conjunction with renowned Basel architects Diener & Diener, who handled the interior buildout, and TPC (a division of SRF), which handled the A/V systems integration to accomplish the acoustic goals of the project.
"We wanted to achieve more or less fully absorptive ceilings and floors, and in order to do that we modelled them so that we could plan out our work from there," said Hersberger. "In order to do that we had to determine the specifications for all the rooms in terms of acoustics, measurements, and budget."
Design
Hersberger utilized the CATT-Acoustic simulator and the R&D Team ABEC3 acoustic boundary element calculator to digitally simulate and plan out the different rooms. With that in place he approached the standard production rooms with the same materials, using broadband absorption panels and the RPG Acoustical Systems BAD Panels to achieve the team's acoustic goals.
Studio Basel's two live radio drama rooms required the highest-quality room acoustics and flexibility to suit the breadth of SRF's programming needs. The largest of these two rooms is designed to accommodate a variety of live drama scenarios with multiple numbers of speakers and is capable of playing host to numerous fictional indoor environments. A flexible setup of mobile panels, gobos, and curtains provides a variety of ambiances. The smaller radio drama room is acoustically dry with no reflections whatsoever from the wall or ceiling, allowing it to be used for drama settings that take place in outdoor environments.
As production neared completion SRF's staff moved into the new facility, which allowed WSDG to receive direct feedback from the station's engineering personnel to ensure that the rooms were fine-tuned to meet their ongoing production needs.