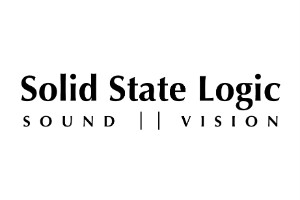 A new Brazilian destination studio, designed by WSDG, opted for an analog SSL console that could handle digital audio production.
Belo Horizonte, Brazil – Brand new Brazilian residential facility Sonastério has opened its doors and promises a special kind of studio – a mountain retreat, a city backdrop, and a haven of creativity. As part of that creative offering, the studio has installed a new SSL AWS 924 δelta SuperAnalogue™ recording console.
Mountain High
Sonastério is located 30 minutes from Belo Horizonte and the Serra do Rola-Moça State Park, in the Brazilian state of Minas Gerais. The whole studio was a ground-up build – a joint design project between João Diniz architects and Renato Cipriano of WSDG – that has taken about two years to complete. It's an impressive, modern, concrete and glass building that is, according to the studio, 'carved into the mountains of Minas Gerais'.
According to Bruno Martins – Sonastério Joint Owner, Producer, and Musician – Belo Horizonte is a musical area – the heavy metal band Sepultura originates locally, and there is a healthy jazz community, supporting an annual jazz festival. The studio itself is located in a mountainous area that allows clients to get away from the bustle of the city and give their creative side some space. "They can just relax here," says Martins. "It's got a great vibe that will attract musicians from all over Brazil and from all over the world." Sonastério has residential facilities available with full catering, so no one needs to leave the mountains if they prefer it that way… I think this is the first studio of its kind in Brazil."
The Road to Sonastério
Martins, himself a long-time musician, spent time in the Musician's Institute in Los Angeles after making a break from his original career in finance to pursue the engineering, production, and business aspects of music. He went on to produce a number of local artists in LA, but then got the opportunity to be part of a four-way partnership to start Sonastério. "I wanted to see the music scene in Brazil become just as professional as the LA scene.. We have a lot of professional musicians but the business side is still growing."
Three of the partners (Including Martins) are music production specialists, while one is focused on developing a video production aspect to the business. Martins: "We think it's very important to unite music and video production – it makes sense for artists."
Technical View
The main live room at Sonastério is about 70 square meters, with an additional three booths including a 12 square metre space that is enough for drums, or a brass section, for example. The control room is a very generous 38 square metres. "It's a very big control room with lots of space," says Martins. "We also have a fantastic kitchen and chill-out area."
The console choice – an SSL AWS 924 – had a number of influencing factors. One was Martins' experience in LA. There he worked with most console types currently in commercial use, but found SSL to be the most practical. "SSL was the easiest to work with, by far," he notes. "Also, we wanted an analogue console, but we needed control of the digital domain – DAW control. I think the best thing I have found so far is the hybrid operation of the console… It's so easy to flip the console to digital and work without touching the mouse or keyboard.
"Also, no other consoles we looked at could offer the local technical support and the wide freelance support. And the AWS is so easy to understand – very practical; any
engineer or producer can step up to it and get working straight away."
SSL's AWS 924 combines classic SSL SuperAnalogue console technology with comprehensive DAW control in a single work surface. It features 24 ultra-clean SSL SuperAnalogue mic pre's, classic SSL dual curve EQ on every channel, two assignable SSL Dynamics channels, the legendary Stereo Bus Compressor, TotalRecall™, and full 5.1 monitoring. In addition, as well as having motorised fader mix automation based on the SSL G and K series Ultimation technology, AWS now incorporates δelta-Control (δ-Ctrl) technology, which allows storage, recall, and editing of console automation inside the δ-Ctrl DAW plug-in.
House of Plenty
Sonastério has been open for a short time and is already bringing a lot of clients to the mountains for inspiration and a focus on creativity. "We wanted to build a studio unlike any other. We want to have the artist escape the city life and relax and focus on the music," says Martins. "Clients who have visited have told me that our city deserves a place like this."