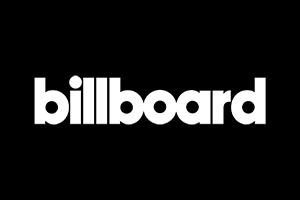 From the Grecian seaside to the Brazilian mountains to the Arctic Circle's edge, musicians have recorded in these far-flung spaces — and changed their creative outlooks in the process.
"There were literally killer whales outside," Sebastian Ingrosso recalls of Swedish House Mafia's stay at Ocean Sound, a recording studio nestled on a tiny island off the northwest coast of Norway. "We had chefs coming with fresh fish every day. The ocean was right there when you opened the door. It's one of the best studios I've been to. It was magical."
A recording studio's setting and vibe can have an immense effect on the artists recording there. And from the Grecian seaside to the Brazilian mountains to the Arctic Circle's edge, these far-flung spaces have hosted countless artists, including ABBA, Queen, Sade, Soundgarden, Justin Bieber, Harry Styles, Fleet Foxes and more.
In addition to our in-depth look at the rebirth of Miraval Studios — a particularly stunning (and historic) recording space in Provence, France that Brad Pitt and producer-engineer Damien Quintard have brought to new life — Billboard is taking a global tour through dozens of gorgeous, state-of-the-art studios. These are the studios that inspired the artists who have created timeless classics and modern radio smashes, and for the most part, they're far from the hustle and bustle of traditional industry hubs.
There's the getaway in the mountains of southern Spain with rooms inspired by the J.R.R. Tolkien's Hobbits (Space Mountain Studios); the luxe studio on Santorini where, says owner Kostas Kalimeris, Björk worked a few years ago as "her birthday present" (Black Rock Studios); the Welsh farm space where the cows still get milked every morning, and where Pixies love to hole up (Rockfield Studios); the rustic Vermont escape where the vibe is as laid-back as a Phish jam (The Barn, built by the band's own Trey Anastasio).
Take a tour of those scenic studio locales — and many more — below.
The Arctic Sweet Spot
Two years ago, Jay Sweet, executive producer of the Newport Jazz and Folk festivals, was approached by his friend Chad Pike, founder of adventure lodging company Eleven Experience, about putting together a festival on a property the company owned in Haganesvik, Iceland, four hours north of Reykjavík.
"Within 10 minutes" of surveying the area, Sweet recalls, it became clear a festival would not be feasible in such a rugged, remote location, where daylight hours vary wildly. (In summer, it receives up to 21 hours of full daylight; in the colder months, as little as five.) But the veteran event producer noticed two dilapidated buildings nearby — one, a former grocery store; the other, an old butcher's shop — and had a thought: "Maybe you could create a 'music hang' area here?"
That idea became Floki Studios, offering all the comforts (and then some) of a top-notch modern recording facility at the Arctic Circle's edge. Chris Funk, lead guitarist for The Decemberists, is currently expanding the space with Sweet.
How did you two start working together on Floki?
Jay Sweet: About two years after I had seen the property, I got a call from Chad [Pike] at Eleven, saying, "We turned those buildings into a pop-up studio [and want to expand it into] a fully functioning, top-of-the-line, best equipment recording studio. Could you help build a list of equipment we should buy?" So I called my friend Chris Funk of The Decemberists — it was just serendipitous because right then, Funk was extricating himself from a studio that he had just finished building out of a unique space [Halfling Studios in Portland, Ore.] and was kind of looking for his next adventure.
Chris Funk: I flew to the north of Iceland with Pike and Jay and caught the vibe of Iceland for the first time. I was like, "Where do I sign up?" They then took me to the "pop-up studio" — there is more gear in there than the other facility that I was working at in Portland. So I got hired to help develop the Floki 2.0 studio, which we're about to break ground on, as well as booking the current studio and helping with other music initiatives surrounding it.
What, to you, sets Floki apart from other destination studios?
Sweet: I get to hear amazing artists record in the most inspiring place. So I'm hearing George Porter lay down a bass riff — he's taking a break? Great, I'm going to go mountain biking for an hour. And when I come back, I can jump in the geothermal hot tub pool, and then I'm going to get up and have this world-class meal by a world-class chef, and then I'm going to go hear the finishing of the session. I've kind of stopped trying to pitch it that hard because it's just that wonderful kind of an experience. It's for those people who want to go see what being on Mars looks like.
Is it difficult coordinating the operations of a studio in Iceland when you don't live there?
Sweet: Not really. I'm in Boston, Funk is in Portland. My flight to Iceland is about four-and-a-half hours, which is about the same difference as going to Funk. It's a weird thing where it's seemingly in the middle of nowhere, and it is, but the actual ease of getting there is pretty amazing.
What about Iceland makes recording music there so inspiring?
Funk: We've made it a point to ingratiate ourselves to