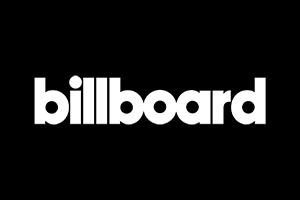 From the Grecian seaside to the Brazilian mountains to the Arctic Circle's edge, musicians have recorded in these far-flung spaces — and changed their creative outlooks in the process.
"There were literally killer whales outside," Sebastian Ingrosso recalls of Swedish House Mafia's stay at Ocean Sound, a recording studio nestled on a tiny island off the northwest coast of Norway. "We had chefs coming with fresh fish every day. The ocean was right there when you opened the door. It's one of the best studios I've been to. It was magical."
A recording studio's setting and vibe can have an immense effect on the artists recording there. And from the Grecian seaside to the Brazilian mountains to the Arctic Circle's edge, these far-flung spaces have hosted countless artists, including ABBA, Queen, Sade, Soundgarden, Justin Bieber, Harry Styles, Fleet Foxes and more.
In addition to our in-depth look at the rebirth of Miraval Studios — a particularly stunning (and historic) recording space in Provence, France that Brad Pitt and producer-engineer Damien Quintard have brought to new life — Billboard is taking a global tour through dozens of gorgeous, state-of-the-art studios. These are the studios that inspired the artists who have created timeless classics and modern radio smashes, and for the most part, they're far from the hustle and bustle of traditional industry hubs.
There's the getaway in the mountains of southern Spain with rooms inspired by the J.R.R. Tolkien's Hobbits (Space Mountain Studios); the luxe studio on Santorini where, says owner Kostas Kalimeris, Björk worked a few years ago as "her birthday present" (Black Rock Studios); the Welsh farm space where the cows still get milked every morning, and where Pixies love to hole up (Rockfield Studios); the rustic Vermont escape where the vibe is as laid-back as a Phish jam (The Barn, built by the band's own Trey Anastasio).
Take a tour of those scenic studio locales — and many more — below.
The Arctic Sweet Spot
Two years ago, Jay Sweet, executive producer of the Newport Jazz and Folk festivals, was approached by his friend Chad Pike, founder of adventure lodging company Eleven Experience, about putting together a festival on a property the company owned in Haganesvik, Iceland, four hours north of Reykjavík.
"Within 10 minutes" of surveying the area, Sweet recalls, it became clear a festival would not be feasible in such a rugged, remote location, where daylight hours vary wildly. (In summer, it receives up to 21 hours of full daylight; in the colder months, as little as five.) But the veteran event producer noticed two dilapidated buildings nearby — one, a former grocery store; the other, an old butcher's shop — and had a thought: "Maybe you could create a 'music hang' area here?"
That idea became Floki Studios, offering all the comforts (and then some) of a top-notch modern recording facility at the Arctic Circle's edge. Chris Funk, lead guitarist for The Decemberists, is currently expanding the space with Sweet.
How did you two start working together on Floki?
Jay Sweet: About two years after I had seen the property, I got a call from Chad [Pike] at Eleven, saying, "We turned those buildings into a pop-up studio [and want to expand it into] a fully functioning, top-of-the-line, best equipment recording studio. Could you help build a list of equipment we should buy?" So I called my friend Chris Funk of The Decemberists — it was just serendipitous because right then, Funk was extricating himself from a studio that he had just finished building out of a unique space [Halfling Studios in Portland, Ore.] and was kind of looking for his next adventure.
Chris Funk: I flew to the north of Iceland with Pike and Jay and caught the vibe of Iceland for the first time. I was like, "Where do I sign up?" They then took me to the "pop-up studio" — there is more gear in there than the other facility that I was working at in Portland. So I got hired to help develop the Floki 2.0 studio, which we're about to break ground on, as well as booking the current studio and helping with other music initiatives surrounding it.
What, to you, sets Floki apart from other destination studios?
Sweet: I get to hear amazing artists record in the most inspiring place. So I'm hearing George Porter lay down a bass riff — he's taking a break? Great, I'm going to go mountain biking for an hour. And when I come back, I can jump in the geothermal hot tub pool, and then I'm going to get up and have this world-class meal by a world-class chef, and then I'm going to go hear the finishing of the session. I've kind of stopped trying to pitch it that hard because it's just that wonderful kind of an experience. It's for those people who want to go see what being on Mars looks like.
Is it difficult coordinating the operations of a studio in Iceland when you don't live there?
Sweet: Not really. I'm in Boston, Funk is in Portland. My flight to Iceland is about four-and-a-half hours, which is about the same difference as going to Funk. It's a weird thing where it's seemingly in the middle of nowhere, and it is, but the actual ease of getting there is pretty amazing.
What about Iceland makes recording music there so inspiring?
Funk: We've made it a point to ingratiate ourselves to the Iceland music community, and we've received full support from them, which has been really amazing. But Iceland also has a very deep connection to their history with mysticism — a solid percentage of the population still believes in elves.
Sweet: Absolutely — even the word "Floki" itself is a reference to a legendary, mythical Viking, and our logo with the ravens has to do with his story.
Funk: I always look at a record or a song as a period of time that you're capturing. In those five weeks or whatever it takes, why not try something new? I don't want to say it's just inspiration — yes, you can walk out the door and feel inspired, but there's so much more to it than that. There's the community, there's the folklore, there's this comfort level and excitement of just getting out, in particular after COVID-19. You get to go somewhere and just feel like you are taking this period of time seriously by making something great in this mythical place and this great country. —STEPHEN DAW
The Well-Appointed Bubble 'At The End Of The World'
On the tiny island of Giske off the northwest coast of Norway, in a region best known for its fishing industry, sits a studio that's one of the most in-demand in Europe — despite being (almost) in the middle of nowhere.
Since opening in 2009, Ocean Sound has become a destination for acts including Arcade Fire, Swedish House Mafia, Sampha, Flume, a-ha, Madeon and Kygo, who come in search of the tranquil mindset that working amid crashing waves, fishing boats, snow-capped mountains and the glowing Northern Lights can inspire.
"Even when you don't look out the window because you're working intense days deep in the computer or your instrument, things are happening around you in a slow, nice way that actually triggers something in your brain," says studio manager Terje Erstad. "That's one of the secrets why Ocean Sound is a really good place for creativity."
The original studio was built in 2005 in a nearby boathouse as a practice space for Norwegian band The Margarets. When big-city friends started asking if they could borrow the facility, a business plan was born on Giske. While the island is home to 700 people (and several ancient Viking monuments) and takes just 20 minutes to walk around, Ocean Sound is surprisingly close to the perks of city life. After a long day in the studio, artists often head to Ålesund — a town just a 15-minute drive from the studio with its own airport, where flights from Oslo and Amsterdam arrive daily — for a great meal and mountain views that, Erstad says, look "like the typical Norwegian postcard."
Still, plenty of musicians visiting Ocean Sound never leave Giske, opting to stay in one of the studio's four cozy bedrooms — and to watch the sun set from the outdoor jacuzzi.
"There were literally killer whales outside," Swedish House Mafia's Sebastian Ingrosso recalls of the electronic trio's stay in a cabin on Giske during a pre-pandemic stint at Ocean Sound. "We had chefs coming with fresh fish every day. The ocean was right there when you opened the door. It's one of the best studios I've been to. It was magical."
The best-of-both-worlds appeal of the area extends to Ocean Sound's two studios, which are stocked with equipment, Erstad says, that would "make an old piano player feel at home but have a young techno artist feel at home, too." One is outfitted with Dolby Atmos, and both hold enough gear that artists, particularly those coming from afar, don't have to travel with their instruments.
"One of our goals when you're at the studio," Erstad says, "is that it's easy to get into a bubble and feel like you're at the end of the world." —KATIE BAIN
The Historic Island Spot Where ABBA Reunited
Riksmixningsverket — better, and more simply, known as RMV Studio — is "an impossible name, also for Swedes," admits co-owner Ludvig Andersson. But there's a good reason for its lengthy, official moniker. Ludvig's father, ABBA's Benny Andersson, who co-owns the Swedish studio, had wanted to use the name (a suggestion by ABBA's former engineer, Michael Tretow) for the group's Polar Studios, but was legally unable to use the word verket, meaning "institution." "At the time in the '70s, you weren't allowed to call anything that wasn't an actual institution or department that. But in this day and age, they don't care anymore," says Ludvig, who helps his dad with myriad aspects of ABBA's business. Thus, the National Institutional Department of Mixing was born. "It's a joke," Ludvig explains, "and it sounds kind of nice."
Housed in a 150-year-old former naval warehouse on the island of Skeppsholmen in the center of Stockholm, RMV overlooks the waters surrounding the city and features a restored Neve 8068 console from 1977, formerly owned by Max Martin. Since opening in 2011, RMV has hosted Coldplay, Cat Stevens (aka Yusuf), Daniel Caesar and many local acts — including ABBA, which recorded Voyage, its first album of new music in 40 years, there. "It's in Stockholm, and I've done a lot of recordings in there with my band," says Benny matter-of-factly. "So it was obvious. Why would we go anywhere else? Besides, the money stays in the family!"
Ludvig Andersson: Benny and I, both being musicians, had been saying for a while that one should really have a studio, shouldn't one? I think we knew that it was going to be difficult to run it as a commercial, profitable operation. But we both love studios, and here was an opportunity to build one and to have our own.
Benny Andersson: To have a studio available when you need it is vital. Before [ABBA] built Polar Studios, we had to go to find time in the studios that existed in Stockholm, and sometimes, there was no availability. Obviously, RMV is open for booking for anyone, as long as they're not Donald Trump fans.
Ludvig: I think our main selling point is that we're not in a basement. We have big windows overlooking the inlet of Stockholm. We have daylight in this building that has a lot of character, and it has a very good soul. I remember when we had just opened, it kind of felt like that studio had been there for 200 years. It hadn't, but it somehow married and matched with the existing building in a way that [gives] it a very welcoming, warm atmosphere.
Benny: It's full of French doors all the way around. Normally, when you go into a studio, it's down in a cellar somewhere. There's no light because of the sound isolation. But we did that anyway, and it works, as long as there's not a bus standing right outside — but then we just wait for a minute until it disappears.
Ludvig: What was fascinating [when ABBA reunited] was that they walked through the door, and from an outsider's perspective, it was as if it was yesterday. There was no, "Oh, wow. How cool is it that we're back together?" It was just like, "OK, hello, let's have a coffee and do our COVID-19 tests and then get to work," which was really lovely to see. [They were there for] a month and had quite reasonable working hours for 75-year-olds.
Benny: Yes, that's absolutely true. Once the ladies came into the studio and we started recording and going through the songs and all that, and they went to their mics, all of us said, "Wow. It's like no time has passed." It's just continuing from when we last met. It was quite amazing, actually, I have to say. And the fact that they can still sing.
Ludvig: Most of the time, not to say all of the time, it works because we're very similar. [Benny and I] share the same sort of morals and values and views on what music and art is. He and I have a very good relationship, and it's nice to see your father often.
Benny: It's wonderful for me, too. Of course it is. And he's right. He knows what I feel and think about everything. If he needs to, he can answer for me whoever asks him a question about what's going on. That feels very comforting. —CHRISTINE WERTHMAN
Interviews conducted separately and condensed.
The English Countryside Eden For Electronic Acts
Tucked into the rolling coastal hills of Exmoor in southwest England, Devon Analogue caters to electronic artists yearning to get out of the club and into nature. Since opening in 2017, the space has hosted acts like Disclosure, Skream, Yaeji, Bicep and Calvin Harris. The lattermost artist brought collaborators including Pharrell Williams, Busta Rhymes, Normani and Tinashe along with him while recording his most recent album, this year's Funk Wav Bounces Vol. 2, at the studio.
"The workflow in there is perfect and really motivated me and [my live engineer Francine Perry] on how we want to build our new studio," says U.K.-based producer HAAi, who recently spent time working with Devon Analogue's vast synthesizer collection and taking in views of the area's expansive fields — and the cows who live in them — from the mixing board. "It's a real slice of heaven."
Tristan Grace, who created and runs the studio with his wife, Elley, shares more on the facility.
We wanted to twist the classic, rural, British residential studio concept, which was peaking between the 1990s and 2000s, particularly with legendary U.K. studios such as Ridge Farm and Rockfield Studio playing major parts in recording everybody from Frankie Goes to Hollywood, Sade, Oasis, EMF and Portishead to The Stone Roses. We wanted to create a similar focused studio and living environment with the same vibe for house, techno and electronic artists.
It was, and definitely is, our continued mission to be an electronic sound-focused facility. When we originally planned the idea — it was conceptualized, as people say, on the back of a beer mat in our local pub — there wasn't much of a commercial plan, just an idea on the space and its use within the scene. Importantly, a key aspect was to create a space accessible to both unsigned artists beginning their journey, those preparing their first record, and then through to the most established electronic artists internationally.
We look at our space as more of a creative room rather than the stereotypical control room. We wanted a workshop flow and vibe. We have a large collection of amazing synthesizers, drum machines and bizarre instruments, all of which are instantly