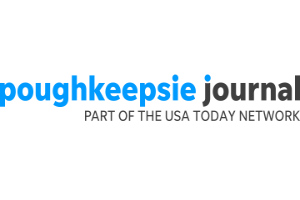 A Farm Hub being created Ulster County will help make the local food system more resilient, train new and existing farmers and combat agricultural challenges, organizers said. Emily Stewart/Poughkeepsie Journal.
Radio Kingston is laying the groundwork for an expansion.
The Ulster County-based AM radio station (WKNY/1490 AM) has a pending application before the Federal Communications Commission for an FM frequency and expects approval in early 2018. Should approval be granted, WKNY programming would be carried simultaneously on AM and FM radio frequencies, as well as www.radiokingston.org.
Also, Radio Kingston is planning to build a new home at 693 Broadway in Kingston. The station has acquired a hexagonal-shaped building that was constructed in 1866 and sits in the midtown section of the city. The radio station is currently at 718 Broadway, Kingston.
RADIO KINGSTON: Jimmy Buff's 'perfect destination'
KINGSTON: David Byrne to play UPAC
WOODSTOCK: 50th anniversary celebration receives state funding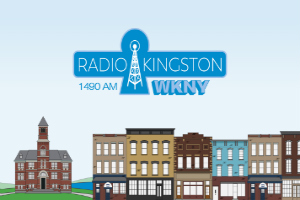 The Walters-Storyk Design Group of Highland is serving as lead architectural and acoustic design team for the project. Founding Partner John Storyk, a member of the Walkway Over the Hudson board of directors, designed Jimi Hendrix's legendary Electric Lady Recording Studios in Manhattan and the Bearsville Theater in Woodstock.
Strengthening Radio Kingston's connection to Dutchess County will be a new radio program debuting Jan. 22.
The "La Voz Radio Show" will be a two-hour Spanish language program airing from 10 a.m. to noon weekdays.
The show will be hosted by Mariel Fiori, managing editor of La Voz Magazine, a monthly Spanish-language publication housed at Bard College in Annandale; and journalist Antonio Flores-Lobos.
Fiori and Flores-Lobos have a weekly version of the radio program that airs on multiple stations, including WVKR (91.3 FM,) which is based at Vassar College.
"The Source with Hillary Harvey" will debut on WKNY on Dec. 29, making it the first addition to the station's existing line-up since Radio Kingston assumed ownership on Nov. 1. The show will focus on civic issues in Kingston.
The station gets its financial support from Community Foundations of the Hudson Valley, through a grant from the NoVo Foundation. NoVo, co-created by Jennifer and Peter Buffett, works in collaboration with the New World Foundation on numerous initiatives, including the Hudson Valley Farm Hub in Ulster County.
Peter Buffett is an Ulster County resident and the son of investor Warren Buffett.