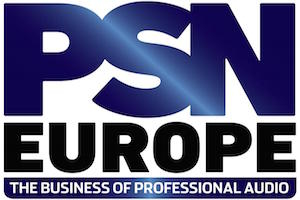 WSDG's Studio Design "The Church Studios / Paul Epworth" was selected as one the 4 nominees for the category "Best Studio" by PSNEurope in their annual contest: "Pro Sounds Awards 2015". Ceremony will be held on September 24th. More information below: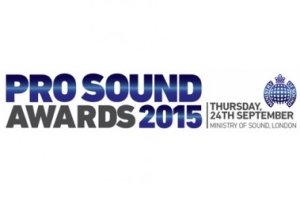 It's that time of year again: After much umm-ing and ahh-ing, the PSNEurope team has chosen the finalists for the third Pro Sound Awards, whittling down the deluge of entries to what we consider the four most worthy in each category.
Recognizing outstanding achievement in professional audio, PSNEurope's Pro Sound Awards return to the Ministry of Sound nightclub in London for the third time on Thursday 24 September.
The shortlist of finalists for each category will now be presented to a 50-strong panel of judges from across the spectrum of the pro-audio industry, who will ultimately choose the winners of each Pro Sound Award (with the exception of the grand prix and lifetime achievement gongs, chosen by the Pro Sound Awards team, and the rising star award, chosen by our sister title, Audio Media International).
So, without further ado, here are those lucky finalists in full:
LIVE/TOURING SOUND
Engineer of the Year
Davide Lombardi (Kate Bush Before the Dawn)
Michael Brennan (Faith No More, Primal Scream)
Tom McShane (The Defiled's Ice Cold Gig)
Martin Walker (Judas Priest)
Best Tour/Production Sound

SSE/L-Acoustics for Clapham Calling Festival 2014
Powersoft for Caparezza's 2015 tour
Flare Audio for Node live at the RCM
Meyer Sound for Ed Sheeran's X Tour (2014–15)

Best Theatre Sound
Mick Potter for Miss Saigon
Laurence Owen for Golem
Gareth Owen for Memphis
Guido Olischlager for 14–18
STUDIO
Engineer of the Year
Wes Maebe
Alexis Smith
Matt Wiggins
Dan Cox
Best Studio
Parr Street Studios
Strongroom
The Pool
Best Sound in Post-Production
The Eichmann Show
Poldark
Sherlock
Whiplash
INSTALLATION

Best Permanent Installation Project
Marquee AV/Bose for The Forum, Kentish Town
SSE/L-Acoustics for the Hammersmith Apollo
NoiseBoys for Leicester Cathedral
Autograph Sales & Installations for the Barbican Centre
Best Temporary Installation Project
Tannoy for The Wind Tunnel Project
Two Big Ears for Björk's Songlines
Merging Technologies for the Imperial War Museum London's WWI galleries
SNK Studios for Talking Statues
Team of the Year
Polar Audio/Renkus-Heinz for Reading University
Sports Technology/d&b audiotechnik for the 2014 Commonwealth Games, Glasgow
NoiseBoys/JBL/VDC Trading for Leicester Cathedral
Genelec/Jutel for Restaurant Nallikari
BROADCAST
Best Facility
Technicolor Sound Services
Warner Bros De Lane Lea
CTV OB11
Jungle Studios
Broadcast Event of the Year
Eastenders Live Week (BBC S&PP)
Winston Churchill's State Funeral – 50 Years On (BBC S&PP)

Volvo Ocean Race (Sunset+Vine)
FIFA World Cup (HBS)
Team of the Year
ENO Screen for Pirates of Penzance
Salzbrenner Stagetec Mediagroup POLARIS evolution development team
BBC S&PP for Strictly Come Dancing
Riedel for the Scottish independence referendum
MARKETING INITIATIVE OF THE YEAR
Roland OHRCA launch
Sennheiser for D1 and Only
Martin Audio CDD launch
Powersoft's 20th anniversary
Leading studio equipment manufacturer Focusrite, which sponsored February's PSNPresents event at the Ham Yard Hotel in Soho (see Rapturous reception for inaugural PSNPresents), is already confirmed as the first event partner, lending its support to the studio category. A range of other sponsorship opportunities – from headline sponsor to category, photo-booth, red-carpet and afterparty sponsorship – are also available; contact PSNEurope ad manager Ryan O'Donnell (rodonnell@nbmedia.com) or account manager Rian Zoll-Khan (rzoll-khan@nbmedia.com) for more details! For ticket information, email Georgia Blake at gblake@nbmedia.com.