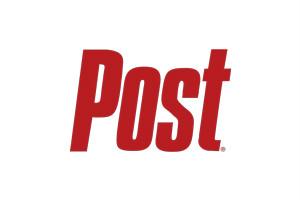 By Marc Loftus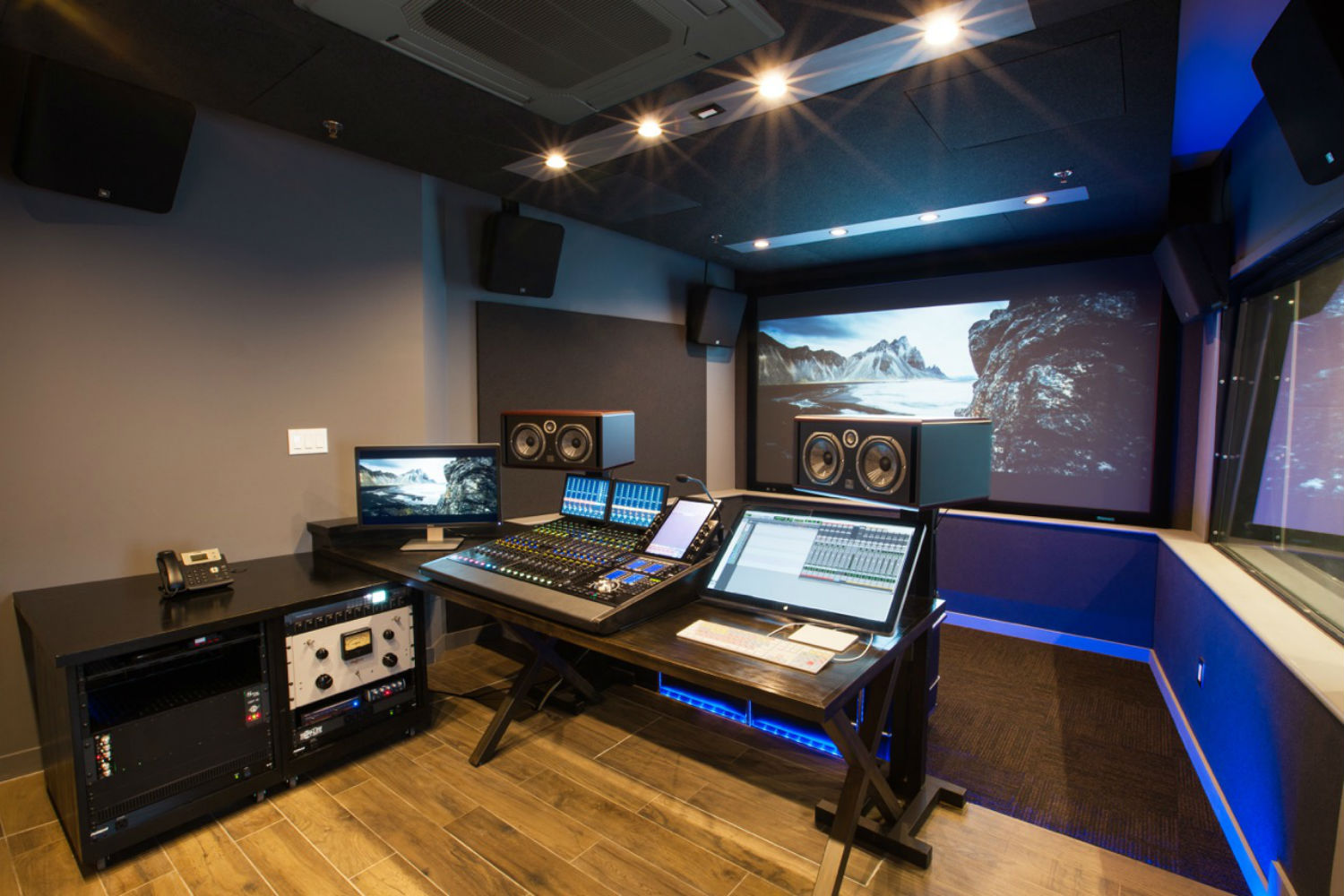 The recent opening of Blue Table Post (www.bluetablepost.com) caps six years of planning, along with three years of construction. Located on Dean Street, just five blocks from bustling Atlantic Terminal in Brooklyn, NY, Blue Table Post is owned by Oliver Lief, a veteran documentary and television series editor.
Lief (pictured) has worked with filmmaker Morgan Spurlock on shows that include Inside Man and 7 Deadly Sins. He's also created original programming for Yahoo. Recently, he completed the CNN special We Will Rise for director Tony Gerber. The project was one of the first to undergo post at the new studio and looks at former First Lady Michelle Obama's mission to educate girls around the world.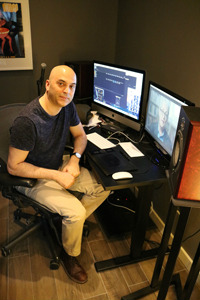 Setting up Blue Table Post was something Lief had on his mind for several years. To handle the redesign of what was once a six-family building, he called on the team at Walters-Storyk Design Group (www.wsdg.com), based in Highland, NY, and Cycle Architecture in Manhattan. The property was completely gutted and an addition was dug out below grade to generate even more space.
"I knew about them," says Lief of WSDG, joking that he initially questioned whether he could afford their services, given their reputation for doing such high-end work, including Jazz at Lincoln Center. His wish list included editorial suites and space for assistants, an isolated audio mixing room, a color grading suite and a color assist room, in addition to client space, a reception area and a kitchen. The building's lower two floors would be dedicated to Blue Table Post, while the top two would be living space.
WSDG's Romina Larregina served as designer and project manager on the build. "There were a lot of challenges from a layout [standpoint] because of how big the apartment was. We could not change the exterior walls."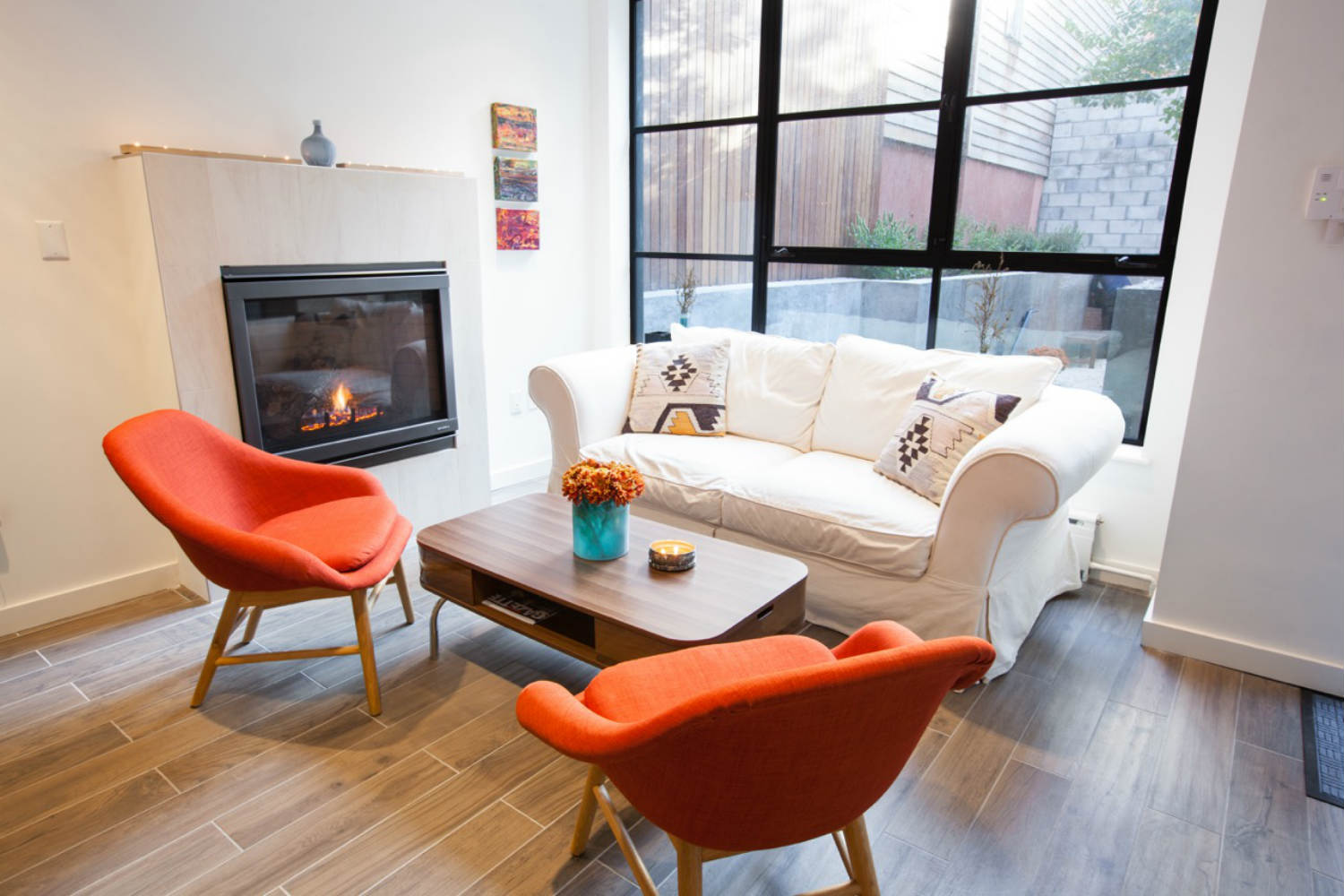 "If you look at the plan carefully, this is a real '110 pounds in a 100-pound sack' situation," adds WSDG founding partner and director of design, John Storyk. "We've had this challenge before, where we've been asked to create an audio environment that meets the Dolby Atmos spec, but we know is not going to get certified because it is too small."
The facility's lower level is home to the audio mix suite, a 250-square-foot studio that features a JVC D-ILA projector, a 9×5-foot screen, JBL surround speakers and Avid Pro Tools 12 running on a Mac Pro workstation. A 50-square-foot voiceover booth is situated to the right side of the room and offers line of sight to the projection screen and mixing desk.
"It's the only place that we could put it, and it's all room-within-room construction," says Storyk of the mix suite. "If you look at the plan, at first glance, it doesn't even look symmetrical. [One might think], 'What an odd shape?' But then when you see how we put the internal walls inside the shell of the building, it's of course like most control rooms — symmetrical around its longitudinal axis, etc."
Actress Meryl Streep and director Tony Gerber relax with Blue Table Post's Lief and project coordinator Maggie Graber.
Special attention was paid to sound isolation within the room. "It was not to disturb anybody upstairs," notes Larregina. "[Oliver] has his own living space on the third floor."
Beyond the cement foundation, the room's interior walls are sheet rock, covered in acoustic materials that help dampen the sound. The ceiling construc¬tion, says Larregina, "is quite intense." There's typical construction, with wood joists and plywood, but the designers incorporated additional layers below the joists to stiffen the structure. An acoustic lid was then added on a decoupled slab, helping to solve sound infiltration to the upstairs floors.
Also on the lowest level is Blue Table Post's color grading suite, which features Blackmagic Design's DaVinci Resolve and a Dolby PRM-4220 professional reference monitor. Nearby is a smaller room for color assist work. And while the studios are six-plus-feet below grade, the color suite features large sliding glass doors that open to an outdoor patio space on the same recessed level. Opaque curtains easily slide to cover the glass during sessions. The suites are all tied together via a small machine room situated underneath a staircase.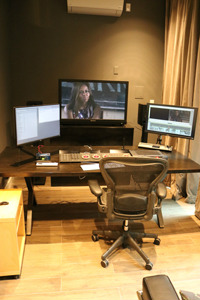 Back on ground level, Blue Table Post features two editorial suites. Lief's personal suite is configured with Avid Media Composer and Adobe Premiere Pro. Focal speakers are used for sound monitoring. A second suite is located just across the hall and is available for rent to external productions in need of editorial space.
The main floor also has a reception area that receives lots of natural light, and a small kitchen, along with common workspace counters and desks for producers or assistant editors.
Larregina says client Lief, was "just great to work with."
"He gave us the latitude to give him a layout that works," adds Storyk. "He trusted us. He believed in our specifications. He didn't flinch when we ran into problems during construction."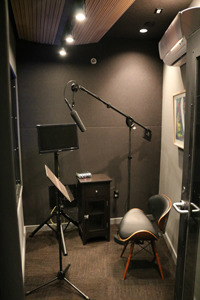 The documentary We Will Rise was one of the first projects to be edited and mixed at the new studio. In it, former First Lady Michelle Obama, actresses Meryl Streep and Freida Pinto and CNN's Isha Sesay visit Morocco and Liberia to meet young women who are overcoming incredible odds to change their lives through education.
According to Lief, the project was shot using a range of cameras, including Canon's 5D and C300, and Sony models. The final piece runs 50 minutes and was delivered in 1080 for broadcast purposes.
Meryl Streep spent nine days at the studio, writing and recording narration for the project. Her vocal performances were among the first captured in the audio suite's isolated VO booth.