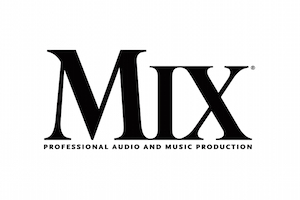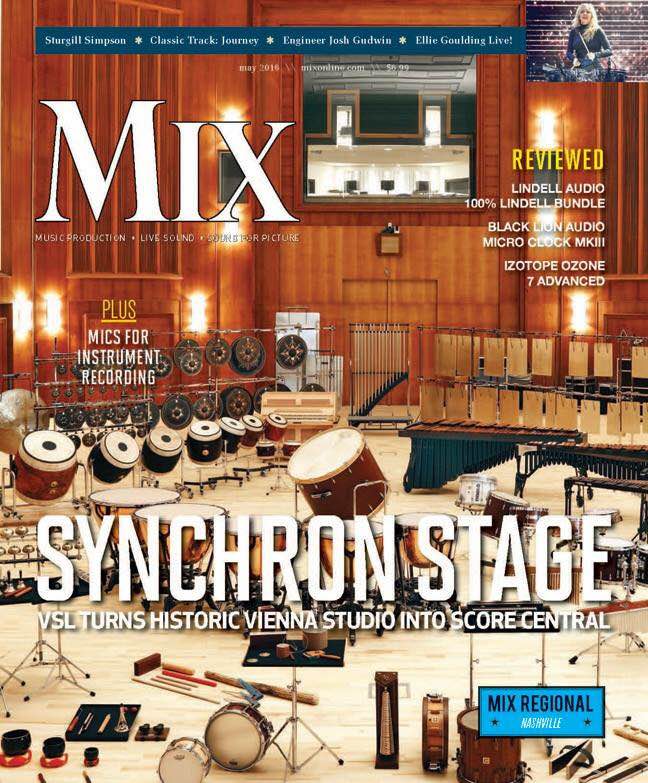 Austrian-based Vienna Symphonic Library GmbH, one of the industry's leading sample library and music production software developers, does not do things by halves. The VSL sample packs, known for their accurate, nuanced sounds, are used in some form by a majority of the top film composers worldwide.
Since no commercial studio could provide the size, isolation and extended availability to accommodate sampling sessions, VSL built their own Silent Stage. Several sample libraries later, VSL wanted to step up the game and find a way to combine sampling and music creation at the highest level.
So it's no surprise to learn that VSL has built a world-class scoring facility and recording studio. Mix popped over to Vienna to spend a couple of days at the brand new Synchron Stage to find out how amazing the future of scoring sounds.
Saved by the Organ
The story of the main hall dates back to the 1940s, when it was built as part of a film production stage complex called Filmstadt Wien. Up until 1955, about 10 scores would be recorded each year. In the 1960s, it was hosting some of the world's most famous classical artists, such as Karl Böhm, Sviatoslav Richter, Yehudi Menuhin and Herbert von Karajan. By the start of the 21st century, the hall was downgraded to a rehearsal stage and had fallen into disrepair.
So what saved the space? A unique cinema organ. Built by Alfred Lenk and Emil Wilck (hence, the name Lenkwil-Orgel), the organ has three manuals and 11 ranks, built in a multiplex system. It offers special registers such as trumpet, saxophone, xylophone, harmonica, harp, drums and effects, including horse gallop, locomotive, car horn, thunder, cow bells, bird song, etc. It's the only one of its kind still housed in its original location, and it had only been used a few times. But at the end of the 1980s, the bellows and the cable harness were removed, making it unplayable. Still, this beast ensured that the building was landmark-protected and saved it from demolition.
Enter VSL Founder Herb Tucmandl and his team, who about four years ago started thinking about having their own scoring stage. Proposals were already being drawn up for a new build when Tucmandl got in touch with friends and colleagues from the Austrian national public service broadcaster, ORF. They told him about the legendary hall with an organ.
In 2013, VSL took possession of the building, and after two years of design and build in collaboration with Walters-Storyk Design Group and Schneider+Schumacher architects, Synchron Stage Vienna came to life.
Acoustic Foundation
Acoustically, the main hall had a head start by a couple of decades compared with the rest of the building. The woodwork looks and actually smells great, and it plays a huge role in the sound of the room. (According to legend, there were 30 carpenters on the job originally, and when World War II came along most of them were sent to the frontlines, leaving only three to complete the job—by hand!)
All recording and control room spaces in the 21,000-square-foot facility are completely decoupled from the building's structural shell, with the gaps between walls wide enough that a person can walk the entire perimeter of the building from the inside. The amount of space between the interior ceiling and the actual outside roof is so great that local realtors nearly faint at the thought of how many loft conversions they could create. Better yet, the gap serves as superior sound insulation.
All of this pre-WWII-era design and construction provided a great starting point.
Soon after the purchase, Tucmandl and his team started talking to various acoustic design companies and chose WSDG, developing a tight working relationship with Dirk Noy, managing director of WSDG Europe. As it is a protected building, Noy explains, they were very much limited to what they were allowed to alter.
In the 1940s, you couldn't really get the thickness of quality window glass that is used today to separate control rooms from recording spaces. The original hall had a small problem with low frequencies resulting in windowpane resonance, which at the time they mitigated by installing a six-ton moveable slab of concrete that could be lowered mechanically. Now, the old windows had to be modified, so three of the original 12mm panes were replaced with new 20mm and 24mm laminated versions. The pane on the live room side had to remain in situ, as per the building heritage department.
The live room floor had been modified several times over the years, and not necessarily for the better. "We had the lightweight concrete floor excavated," Noy says. "Then we designed a concert-hall grade acoustic hardwood floor with a 40mm air gap."
The big hall—which is 30 meters long by 17-19 meters wide by 10.5-12 meters high—had a set of original fabric panels that WSDG carefully replaced with identical-looking micro-perforated foil, smoothing out the low-mid frequencies and reducing a small bump at around 2 kHz. Stage A also contains finely tuned membrane absorbers that move in resonance with the incoming sound waves.
[To editorialize for a just a bit: Don't let the enormity of the nearly 6,000-square-foot space fool you; this hall sounds fantastic. The room has a very controlled sound—its 1.7-second RT60 is the smoothest I've ever heard. The highs and mids decay beautifully, and the low frequencies do not overpower anything else, making it a versatile recording environment for a 130-piece orchestra and a small ensemble alike. Film composer Conrad Pope said, "This is the first room I've heard that will allow me to write for piccolo!"]
A Big Control Room
The Synchron Stage team's main request for Control Room A was that there be no reflected sound at the listening positions, and WSDG delivered that. The greatest challenge WSDG faced in Control Room A, meanwhile, was to create the intimacy and "closeness" of the sound the client desired in a space where 18 people can work comfortably. That's one reason you'll see and smell a lot of wood, with construction provided by local carpentry firm and longstanding WSDG collaborator Hans Loeffler.
Control Room A is situated above the main floor, looking down through the studio glass, with multiple video links available. After looking at various combinations, it was decided that the second floor allowed for more people in the room. By employing stringent reflection control and a relatively low reverberation time, combined with extremely low ambient noise levels, Noise Rating Curves were brought down to 0-5 dB in Hall A, 5-10 dB in the Control Room A, and 10-15 dB in both Control B and Live B.
The console and monitor combination in Control A is slightly unconventional for a large scoring stage. The pièce de résistance is a massive, winged 96-channel Solid State Logic Duality Delta, receiving analog and the converted signal feeds. Input and output distribution/conversion is handled by SSL's NET I/O, Alpha-Link MX and Delta-Link interfaces. Noise floor, a constant concern, came into play. Cranked to +30dB, the Duality delivers an indiscernible -100dB of noise. It also helps that a 70-channel recall takes only 10 minutes, and the Delta-control automation integrates flawlessly with Pro Tools, negating the need for that pesky timecode.
For in-wall monitoring, the team chose an ADAM 5.1 S6X system, developed in conjunction with the German company. Bernd Mazagg, chief audio engineer and technical director of Synchron Stage, was already familiar with the newer ADAM's range, how well they translate recordings and across the board. Being a drummer, he listens to how speakers can handle fast transients. When they held a full-on speaker shootout at VSL's Silent Stage, the ADAM monitors won hands down.
The ADAM 5.1 S6X rig goes all the way down to 20 Hz (12-inch: 20Hz-80Hz, 7-inch: 80-300 Hz, Ribbon Mid: 300 Hz-2.5 kHz, Ribbon Tweeter: 2.5 kHz-top), so the four ADAM Sub 15s were installed purely to add some extra rumble support at -20 dB.
A BSS 806 signal processor provides a couple of tiny (1.5-2dB) notches in the ultra-low end, and because the subs are recessed a little further into the wall, it also handles the system delays and sub speaker management. Once you get above 180-200 Hz, the Stage A control room is pretty much flat.
For near-fields, they opted for Neumann KH 310s supplemented by the Neumann KH 810 subs; the full rig has been augmented to handle the Auro-3D audio format. The BSS 806 accepts a Dante feed and also offers a straightforward remote control to have easy access to preset switching for stereo, 5.1 and sub-mute, and it handles the Auro-3D's 10 outputs. When switching between the Neumanns and the ADAMs, the transition was incredibly smooth. The sweet spot is huge. You can pretty much walk around the room without losing too much perspective.
"When they told me they were committed to the SSL, I did tell them that this console was going to be a conversation. All composers would ask about it," says A-list film score mix engineer Dennis Sands, who serves as facilities/technical consultant and helped with the mic locker selections. "But they were adamant in going for an analog console. The mic pre's in the Duality are SSL's most high-end pre's, like the ones in the 9000 Series, and they sound spectacular. And the monitors are the best-sounding in-wall speakers I've heard in any facility, and they translate so well into other stages and mix rooms."
There are also various mic pre flavors available, including 32 Dante-enabled Millennia HV-3R channels (four pieces, each 8 channels) positioned in the live room. The Control Room has 36 channels of AMS-Neve 88RLB, 12 channels of BAE 312B, two channels of AEA RPQ500 and four channels of Meris 440. All of these preamps line up perfectly with the SSL channel layout, with a clear visual representation of signal path. Other than the nine racks of these 500 Series units, there is no outboard to be seen.
Mazagg's philosophy is: "When you have a recording room that sounds so good, there is no real need for additional outboard. The workflow couldn't be simpler. You have a source, you mike it up, set the gain on the preamp of choice, record into your DAW and listen back on the monitors. This is the first time everything works the way I learned it in school. It lets you focus on the music, and the technical stuff just blends into the background."
Reverb is in the hands of a Lexicon 960 and a TC Electronic System 6000 mk II. Any plug-ins needed are handled by UAD and Waves.
Stages B and C
Stage B, focusing more on popular music production, is now up and ready to go, and it sounds great. The room has been treated to allow for a very flexible acoustic—roomy with a nice 0.7-second blooming reverb on one end and dry and snappy for close-miking on the other. If you could look at a cross-section of the room, it would be half the shape of a violin.
Control Room B and its iso booth are nearly finished and will house a 48-channel SSL Duality Delta, a smaller version of the Stage A console, so everything done in Stage A will translate straight into B for mix and overdub mode. Engineers can start mixing in B while still tracking in A. Control and Live Rooms B are tied into Stage A, with the option to record the rock band in B and track the string arrangement in A simultaneously.
Studio C is actually a relatively smaller pre-production/notation room, also tied into Control A. It has its own booth doubling up as a composer's lounge.
Last but not least, there's the piano room. Currently Synchron has two pianos, a Bösendorfer and a Steinway D, both handpicked. And there are a few others currently being custom-made. Again, it is tied, via Dante, into all control rooms.
The entire studio is linked digitally via a massive Dante network. The longest analog cable run to the preamps is about 100 meters long, and the total amount of analog wiring is 6 kilometers. The network cabling that carries the Dante signals totals a whopping 38 kilometers!
All monitor duties for the players happen in the live room. Routing signals within the Dante network couldn't be easier, and a dedicated monitor engineer is stationed downstairs, near the conductor, with a Solid State Logic L500.
Recording duties are taken care of by three rigs comprising two PCs and a Mac. The whole recording side of the house is clocked by an Antelope 10M, which in turn is distributed to an Antelope Trinity for each control room.
To fill it all out, there's a massive HVAC room in the basement, the original reverb chamber, an instrument storeroom with a huge percussion collection, and all the VSL offices and sample edit suites.
Back to the Future
So what does the business look like for such a historic venue? Vienna has a long musical track record, and Synchron Stage has set out to provide the perfect conditions for their clients and musicians.
Since October 2015, they have been test-driving Stage A, recording scores with Sands and sampling instruments for the library and the VSL Multi-Impulse Response convolution engine.
Client feedback has been stunning. The recordings have all translated well to other mix stages, and when the "Jurassic Park: Main Theme" by John Williams was recorded to showcase the acoustics and the sound of Stage A, it turned out they needed 40 percent fewer performers than usual to create that massive sound.
With a pool of 250-plus musicians, several Audio for Games bookings, education collaborations with Sands and the Hollywood Music Workshop, and continuing VSL sampling, this new venture is well on its way to becoming a world-class facility.
As founder Tucmandl says in summation: "This summer will see the official launch of the studio, and where better to work than in this beautiful part of the world with great food, great wine and beer, fresh water straight from the Alps and a musical heritage to boot!"
VSL now has the world of sampling and recording truly Synchron-ized.