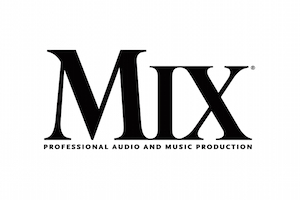 The Style and Substance of Marcella Araica and Danja
By Tom Kenny // Photo Credits: Cheryl Fleming Photography, NYC
She's the extrovert, while he's more cerebral. She's talkative and forward-facing, and he's more quiet and contemplative. She likes to promote and network, and he prefers to mostly stay in. She mixes. He writes and produces. Their identical SSL 9000J control rooms face each other across a common live room in the middle. It's good that they get along famously, even better that they represent each other's music and sound complement.
She is engineer/composer Marcella Araica, and he is producer/writer Nate "Danja" Hills. They have been working on and off together for nearly a decade since meeting in Timbaland's camp back in the early 2000s. In 2008, they formed N.A.R.S. Records. In June 2014 they opened the stunning, world-class Dream Asylum studios north of Miami, in Hallandale, Fla., pictured on this month's cover. Equal partners all the way.
"We are two completely different people," Araica says with a laugh. "He is very calm and quiet, with lots going on inside his head. And he's super-smart. I'm very outgoing, more talkative, and I like going out. But then my control room is like a vision of serenity, a very calm and quiet vibe. Then you go in his room and it's like you're entering a club in Ibiza! There's lasers going everywhere, and smoke machines going off. I told him that he needs a sign on the door that says this room can cause seizures! So he came up with the word Asylum; he's a nice quiet guy, but in his head it's crazy! I'm the one who loves the Dream, and this was a dream of ours."
The dream does indeed go back nearly a decade. Araica's backstory has been chronicled in Mix before. The short version is that she graduated top of her class at Full Sail in 2002, landed a premium internship at Hit Factory Criteria in her hometown Miami and quickly moved to assistant under the tutelage of Trevor Fletcher. She was later mentored by Jimmy Douglass and Demacio "Demo" Castellon, two big influences in her life. Soon she got a break working with Timbaland and Missy Elliot. Living the dream.
Danja, meanwhile, under the Timbaland banner, had a string of hits beginning in the mid 2000s producing the likes of the Game, Justin Timberlake, Keri Hilson, Britney Spears, and Nelly Furtado, among many others. He and Araica crossed paths frequently, working together on a variety of projects and finding that rare simpatico. They started to talk about the changing industry, how they liked to work, the realities of the label model. Before long they were in business together, 50-50.
"We started the label in 2008 and started signing artists," Araica explains. "We found out right away how quickly our budget was being spent at other studios. I learned how record labels would work with producers and artists and engineers. Everything was on the clock. They would ask, 'Well, how long do you need to mix?' Well, sometimes that's a really hard question to answer. I can't say four hours and then I'm eight hours in. That pisses them off!
"So about a year after Danja and I started working together we started talking about how cool it would be to have our own place and not be under the pressure of time," she continues. "A place where we could create freely and mix freely. He wanted his production room, I wanted my mix room, and we wanted a third room for a client or writer or artist to be off on their own. It was really that simple."
It still took a few years to implement. They knew what they wanted, and they came to prioritize what they needed. They bought the 72-in and 40-in SSL 9000Js, brokered by Warren Rhoads out of Nashville, long before they had the building. Priority one? Establish the analog chain. Next, they talked to John Storyk of Walters-Storyk Design Group. Then they began scouting out locations, preferably something close to the I-95 freeway. They found an ideal 4,000-plus square-foot building in north Miami and bought it.
The facility houses Araica's Studio Y (think chromosomes) and Danja's Studio X, along with a smaller production room, all tied together. While going back and forth with Storyk, they decided to forego isolated spaces and create a common live room. "I don't really use the live room as part of my day," Araica says, "but I want to be part of that energy and the process. I'm not with them, but I'm still part of something. And then Danja uses the board a lot, and the amount of instruments he uses on his productions? I have a 72-channel board and sometimes 60 of the inputs are going to him!"
Even by Miami standards, the common areas are unique, reflecting a completely individual sense of style. Two creative minds, with one sense of place. There are swirling murals on the walls, two large aquariums, with one in reception ("the predator tank") and one in the lounge, a kitchen, a back patio and an overall sense of color and vibe—old-school vibe in a thoroughly modern space.
"The work environment doesn't feel typical, and we have such a great staff here. That's what creates the specia