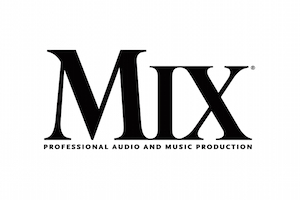 The notion of building elite homes directly over venues devoted to hyper-social commotion may seem incongruous. However, NEO, a trendy after-hours club is thriving in a fashionable Zurich neighborhood
ZURICH, SWITZERLAND: NEO, is a dazzling new club/bar/restaurant located on the ground floor of an upscale high-rise in Zurich's burgeoning Europaallee Sector. Although the rapidly gentrifying area is adjacent to the Swiss Railroad Mainstation, the local residents' chic demographic makes late night clamor particularly objectionable. Sensitive to potential neighborhood backlash, the venue owners resolved to deflect these latent problems before they became an issue. Their solution? Engage Walters-Storyk Design Group-WSDG.
A busy restaurant during the day and evening, NEO transforms after hours to a double height dance club with an interior balcony. Oversized, motorized windows can be fully raised in the summertime, enabling visitors to flow freely into and out of the restaurant, but they remain closed in club mode to contain the sound. As a further enhancement to the ambiance, an artificial lake will soon spring up in front of the building.  On weekend nights, when dinner guests have departed, the windows are lowered, the lighting transforms to heighten the party atmosphere, and a sound absorbing curtain is drawn to protect privacy (and safeguard local resident sleep patterns).  The sound level slips past 11 as the restaurant morphs into a 21st century, DJ-driven dance club and the young and the beautiful boogie the night away.
WSDG performed structural acoustics consulting, environmental sound impact analysis and design studies for the exciting new venue.  The sound isolation challenge was to allow for a club-type frequency range and sound pressure level, while maintaining strict quietness levels for the four office floors and seven apartment floors directly above. Pristine, acoustic isolation was achieved by engaging fully decoupled floor, wall and ceiling structure construction techniques. Additionally, the interior balcony and loudspeaker columns were set on decoupled footplates to minimize sound transmission through the building's concrete structure.  Further complementing the club's aesthetically pleasing ambiance, a series of overlapping elliptical acoustic ceiling treatments were strategically positioned over the "floating lounge" to absorb potential reflective sounds.
Dirk Noy, GM, WSDG Europe reports that the system performs precisely as designed, permitting no hint of intrusive sound into the neighboring apartments. Considering the residences (crowned by a double height penthouse), are among Zurich's most coveted, this was a critical prerequisite. The notion of building elite homes directly over venues devoted to hyper-social commotion may seem incongruous. However, it underscores the need for (acoustic) isolation in today's commingled world of business, pleasure, seclusion and exhibitionism. Effective (sound) barriers make receptive (and happy) neighbors.