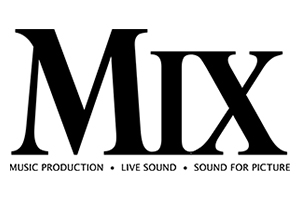 Boston has always been both a baseball town and a music town—now the past-times have teamed up at MGM Music Hall at Fenway.
Boston, MA (January 17, 2023)—Boston has always been a baseball town, ever since Fenway Park, home of the Red Sox, opened its doors there in 1912. However, Boston has always been a music town, too, serving as the launchpad for countless legendary acts over the years. With that in mind, perhaps it was inevitable that the two past-times would eventually come together, as they did in late August, 2022, when the new, 5,009-seat MGM Music Hall at Fenway opened its doors.
Operated by Fenway Music Company, a collaboration between Fenway Sports Group (the Red Sox ownership group) and Live Nation, the new venue was built on a triangular parking lot that previously housed broadcast trucks behind the ballpark's right-field wall. Now that space is a 91,500-square-foot, four-level, multi-purpose performing arts center, and thanks to its angular shape, there's little in the way of slapback and no seat is more than 110 feet from the stage.
Uniquely, the new facility isn't merely next to Fenway Park; it's actually attached to the revered stadium and is designed to look like it's always been there. Steve Kelley, Director, Corporate Partnerships for Fenway Sports Management, noted, "The brick is the same, it all blends in well, and that's a point of pride for us. Also, the MGM Music Hall at Fenway fits into our approach as an ownership group, which is to keep this Fenway neighborhood bustling. We've got Red Sox baseball and an incredible, rich history of music in Kenmore Square, so how are we driving people to the Fenway neighborhood year-round? This fits in perfectly with that mission."
After the new addition was first announced in the fall of 2018, DAIQ Architects(Somerville, Mass.) began envisioning the venue, and Walters-Storyk Design Group(New York, N.Y.) became involved as acoustic consultants and AV systems designers, weighing in on both internal room acoustics and electroacoustic design, creating a full A/V design of the facility, handling distributed audio and video systems, sightline review and acoustic isolation.
Within WSDG, Joshua Morris was the PM for the project, working with systems engineer Judy Elliot-Brown, who specified the site's Dante and video-over-IP infrastructure, and Gabriel Hauser from WSDG's Swiss office, who handled most of the acoustic calculations. One of the biggest priorities that WSDG faced was isolation acoustics, as the triangular venue is attached to the ballpark on one side, faces House of Blues Boston across the street on another side, and has the Boston Arts Academy, the city's only public high school for visual and performing arts, across another street on the third side. Numerous residences and hotels dot the surrounding area as well.
"MGM Music Hall at Fenway didn't want any issues; they wanted to be a good neighbor, operate with impunity and not have people upset with them, so isolation acoustics were really important," said Morris. "We also dealt with internal room acoustics—how the venue sounds, electro acoustics, the speaker system—and then AV systems and distributed audio speakers, such as speakers in the bathrooms and all of those circulation paths."
A groundbreaking ceremony was held in November, 2019, but the pandemic swept in just months later. Nonetheless, work on the new venue continued with design and construction handled by general contractor Gilbane, Inc., while project management was tackled by Jones Lang LaSalle.
"The contractors did a great job of managing [the pandemic]," confirmed Morris. "We worked with DAIQ, gave them the information for isolation that was required on their drawings and worked all the way through construction. When we did our final testing back in August, 2022, the isolation checked out even though it wasn't completely finished; even though there were still some Ts to cross and Is to dot, we still hit our marks, which is great. It's not a guarantee, but they're not bothering the neighbors and they've had a lot of concerts now. There's been very good feedback in terms of how the venue sounds, and on the Clair-installed system as well—really good, and really high marks."
That system is a Clair Global Cohesion PA covering the house, supported by an extensive installed Clair CC-8 under balcony PA and CP- 218 subs. Meanwhile, the venue also sports sizable FOH and Monitorworld setups, all based around Avid Venue systems. For its mobile FOH area, the MGM Music Hall has a S6L-48D control surface with an EL6-144 Engine, while the stage left monitor position has a S6L-32D surface and the same engine; a pair of Stage 64 stage racks are also on-hand. Located in Burlington, Mass., just outside Boston, Avid Technologies is a founding partner of the MGM Music Hall, and is regularly involved with the Boston Arts Academy across the street as well. The Academy and the new venue are also partnering going forward.
Despite the pandemic, the project stayed on schedule and opened in late August with a pair of James Taylor shows; more than 140 concerts are expected to be held there annually. "The timing worked out really well," said Morris, "because arguably we're getting out of the pandemic now, and they've got this wonderful new place where Boston can assemble again. It was never planned that way, of course, but they used