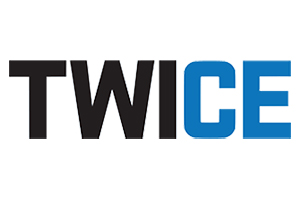 Cold Spring, NY, July 13, 2021 — For the past four years, the Hudson Valley-based  Magazzino Italian Art foundation has hosted a series of successful screenings as part of its Cinema in Piazza program. The series – which showcases both classic and contemporary Italian films to an appreciative audience of local art and film lovers – has become a fixture of Hudson Valley summer attractions and has also  served as a springboard for the foundation to explore a variety of multimedia presentation formats within its programs. A key element in the growth of these efforts has been Magazzino's partnership with their Hudson Valley neighbors WSDG (Walters-Storyk Design Group), a global architectural acoustic consulting and A/V integration firm who have provided their expertise in these areas to enhance the performance quality of these programs.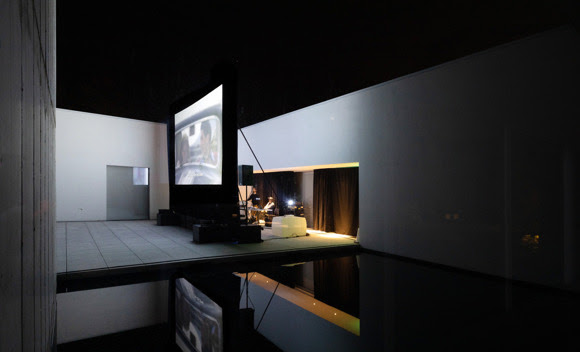 Bringing Italian art and film to the people
From the very beginning, Magazzino's mission has been focused on exploring different ways that it can share its peerless collection of Italian art with community-driven programming. Cinema in Piazza was envisioned almost immediately after the gallery opened in 2017 as a way to help foster a greater understanding of the art and artists showcased within its walls. "Film is a wonderful artistic language to communicate with because it allows us to give context to the situations in which this art was created, and also educate our community on where it originates," explained Magazzino Director Vittorio Calabrese. "We knew right away that we wanted to turn our backyard into a movie theater for these types of events, which led us to  WSDG."
Although perhaps best known for its internationally renowned recording studios and performance venues, WSDG has also regularly taken on projects for local Hudson Valley businesses and organizations to maintain connectivity with the community. "It's always been important for us to utilize our knowledge and expertise to help local partners," said WSDG Founding Partner John Storyk. "We share many of the same passions Magazzino does in regard to art and film, so it was natural for us to partner with them on fine-tuning the technology for  these events."
Sharing multimedia moments
WSDG's services were initially utilized to perfect the acoustics and A/V systems of Magazzino's courtyard screening area,  to provide the foundation with an optimal location for their film programming. The success of the events led the foundation to expand its programming with  additional multimedia efforts. "We were emboldened by WSDG's work on the courtyard because it raised the standards of what we could do with audio and video in these programs," said Calabrese. "Not only did they give us the ability to operate at a much higher level of quality, but they have educated us on how to make the most of the technology so that we can do even more with it."
The expansion of programs — with the assistance of WSDG Partner/Project Engineer Jonathan Bickoff and Project Manager Pietro Gennenzi —  allowed Magazzino to explore other multimedia formats and art presentations they have showcased outside the museum – including a recent  New York City event that was projected on the exterior of the Italian Consulate Building. This eagerness to adapt to new formats and possibilities also served the foundation when Cinema in Piazza was at risk of being cancelled in 2020 during the height of the COVID-19 pandemic, which the foundation solved by creating a drive-in theater. "One of many things that Magazzino and WSDG have in common is a passion for adapting different spaces for artistic purposes," explained Calabrese. "We brainstormed the idea for the drive-in together and were able to put together something that was really memorable and special for our visitors without compromising their safety."
Magazzino's latest Cinema in Piazza was held once again in the museum's courtyard with reduced capacity, as part of a ramp up back to regular in-person programming. Calabrese says  the foundation has many more events planned now that restrictions are lifting. "There's nothing like being together and sharing a moment with art," he said. "You can't replicate that experience digitally. We're proud to have been able to keep holding these in-person events and sharing our passion with the community. WSDG really helped us to achieve that at the level we wanted, and we couldn't have done it without them."
"We're honored to support the arts locally and abroad with our work," concluded Storyk. "Magazzino has created something truly special here for the Hudson Valley community and we're pleased to be a part of it."
Photo credit: Cinema in Piazza at Magazzino Italian Art, 2021. Photos by Alexa Hoyer. Courtesy Magazzino Italian Art.
For more information about Magazzino Italian Art, please visit: http://www.magazzino.art/