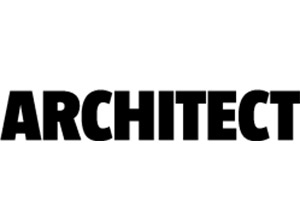 SURFSIDE, FLA: When Real Estate Developer Morris J. Kaplan decided to create a small, elegant restaurant for Miami's culinary cognoscenti, he had three primary goals: There would be sushi. It would be kosher. And, the diners would be able to converse in normal tones rather than struggling to communicate over an inescapable restaurant din.
26 Sushi & Tapas represents a tasteful collaboration between Kaplan, and his longtime friend, Master Chef, Fernando Chang. With over a decade of creating and serving outstanding kosher sushi and Japanese cuisine—with a touch of Tapas, Chang and Kaplan were convinced that Miami would relish the kosher sushi option.
Kaplan had grown acutely aware of the importance patron-friendly acoustics over years of dining in trendy but uncomfortably noisy restaurants. Simultaneously involved in the restoration of two Miami-area synagogues, he had been impressed with the quality of the acoustic modeling imagery and auralization reports developed by Walters-Storyk Design Group-WSDG a leading architecture/acoustical design firm for both temples, Kaplan was introduced to WSDG, Partner/ Director of International Relations, Sergio Molho.
With extensive experience in developing pristine acoustical environments for projects ranging from Jazz At Lincoln Center and Berklee College of Music Boston to Electric Lady Studios, WSDG has created over 3500 unimpeachable acoustic environments worldwide. Company co-founder John Storyk has long championed the concept of tempering restaurant noise, and he has written widely on the subject.
"Chef Chang has been doing kosher sushi for 15 years," Kaplan says. "When the opportunity arose to develop a restaurant in the heart of Surfside, my wife suggested I partner with him. Our goal was to create a superb kosher culinary experience in a setting conducive to quiet conversation. The noise levels in most restaurants are so unbearable that this basic human requirement becomes virtually impossible. My experience in developing two Miami area Synagogues with WSDG convinced me that they could collaborate with our architects Telesco Associates to make 26 Sushi's environment as tasteful as its food."
"Acoustics is a science," WSDG Co-principal Sergio Molho emphasizes. "We have contributed to its body of knowledge by pioneering processes to inhibit noise and substantially improve speech intelligibility. These innovations run the gamut from computer-assisted acoustic simulations at the outset of a project to controlling an existing environment's ambient quality with a combination of absorptive and diffusive elements. For 26 Sushi & Tapas, we also recommended custom banquet seats with built-in broad- band frequency treatments that enable the seats to serve as acoustic absorption elements." Molho concludes. "Morris Kaplan reports that his diners have been complimenting the quality of 26's atmosphere as well as excellence of its food. WSDG is pleased to have contributed our 'special acoustic sauce' to his new restaurant's recipe for success."
Photos by: Dale Stein