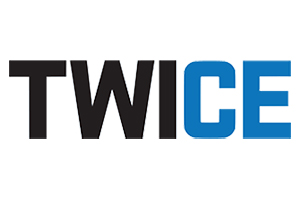 Studio Designer, Architect and Acoustician John Storyk Featured On Latest Episode of One & Dunn™ Podcast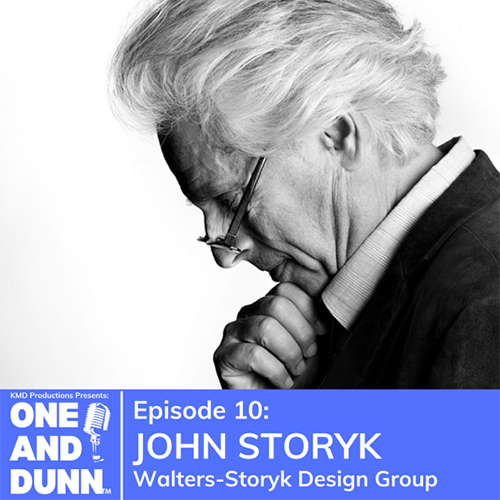 Premieres September 23rd across Apple Podcasts, Spotify and YouTube.
KMD Productions founder, (and increasingly popular) One And Dunn™ Podcast Host, Karen Dunn welcomes recording studio architect/acoustician/scuba diver/baseball fanatic and co-founding partner of WSDG Walters-Storyk Design Group, John Storyk to a revelatory conversation. The far-ranging interview begins streaming on Apple, Spotify and YouTube this Thursday, September 23rd.
"When I attend an AES or NAMM event it's obvious that everyone in the room has a deep passion for music," Storyk says. "As an amateur pianist and sax player, I spent my college years in bands. And, as I meet old friends at conferences and conventions we all have stories about gigs. Some of them were debacles, and some of them were fantastic, but all of them were unforgettable. That musical brotherhood and sisterhood remains the 'instrumental and unifying' force in all our lives,"
Recognized as a doyen of the studio design world, John Storyk's fifty+ year career began with a serendipitous 1968 commission from Jimi Hendrix to create Electric Lady Studios. That debut led to his co-founding WSDG Walters-Storyk Design Group and to the firm's nearly 4000 recording, broadcast and film studio production facilities, performance and sports venues, corporate, home theater and educational complexes around the globe. Credits range from Ann Mincieli's Jungle City Studios in NYC to London's Church Studios for Paul (Adele) Epworth, Jazz At Lincoln Center, Herb Alpert's Lani Hall Theater for UCLA and Harlem School For The Arts 'Renaissance Project.
This One And Dunn™ Podcast episode runs the topic gamut from learning his craft to evolving into an adjunct professor of Architectural Acoustics for the Berklee College of Music (Boston). It delves into Storyk's commitment to "Making dreams happen for other people" and explores his personal passions for Italian opera, flying small planes, scuba diving, and baseball. The discussion also expands into his love of family, his business (and life) partner Beth Walters' contribution to WSDG's success, and the abiding connection to the art of music, which he shares with virtually every member of the pro audio universe.
Podcast available from Thursday, September 23rd.