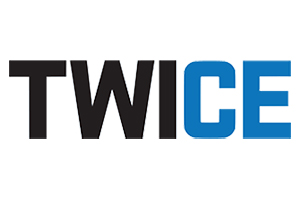 Jackson Browne And Friends Record Benefit Album In WSDG-Designed Studios At Haiti's Artists Institute
Jacmel, Haiti, March 19, 2020 — In collaboration with the creative community and students of Haiti's Artists Institute, songwriters Jackson Browne, Jenny Lewis, Jonathan Wilson, Jonathan Russell, Habib Koite, Raul Rodriguez and Paul Beaubrun recorded eleven original songs for Let the Rhythm Lead, a new benefit album celebrating the work of Artists for Peace and Justice APJ in Haiti. The project, conceived of as an international songwriters summit in Haiti, was recorded in local studios designed by WSDG Walters-Storyk Design Group
"Following the 2010 earthquake in Haiti, we brought international and local artists together to help rebuild the Institute" explains David Belle, founder of the Artists Institute and an APJ Board Member who conceived of the plan to build a local audio engineering school with Academy Award-winning filmmaker Paul Haggis, and Arcade Fire bandmates, Regine Chassagne and Win Butler.  "Our beautiful WSDG designed facilities and studios have produced a ground swell of  local creativity and exciting international collaborations. Let the Rhythm Lead is part of an ever evolving collaboration with Jackson [Browne] and Jonathan [Wilson] in Haiti." Belle added.
Founding capital to create the Artists Institute's We are the World School for Audio Engineering  came via Quincy Jones and Lionel Richie, co-founders of the not-for-profit We Are The World Foundation established to support Haitian earthquake relief with a star-studded 25th anniversary edition of Michael Jackson's We Are The World anthem.
"In researching studio designers for the new school, we reached out to Regine and Win who recommended friends at Electric Lady Studios in NYC," Belle said. "Regine is Haitian and she's deeply committed to her motherland. They asked ELS studio manager/partner, Lee Foster to recommend an architect/acoustician, and WSDG was his only choice.  With WSDG we created world class facilities fused with local aesthetics and materials: our live room A is a thatched roof recording studio set on the ocean made with handmade local ingredients everywhere! I don't think there is a studio like it in the world and the new album with Jackson exudes this deep soul and uniqueness and the highest technical standards," Belle concludes.
Let The Rhythm Lead is distributed worldwide via Arts Music, a division of Warner Music. Since its release on January 31 2020 it has garnered over 290k album streams (and counting), a growing number of radio plays, CD sales, YouTube views and press attention including articles in Rolling Stone , Entertainment Weekly, NPR and ABC News Radio interviews.