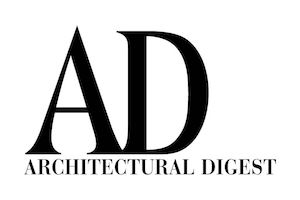 A $9.5 million renovation has taken Harlem School of the Arts—where Lenny Kravitz, Zazie Beetz, and more stars honed their crafts—into the future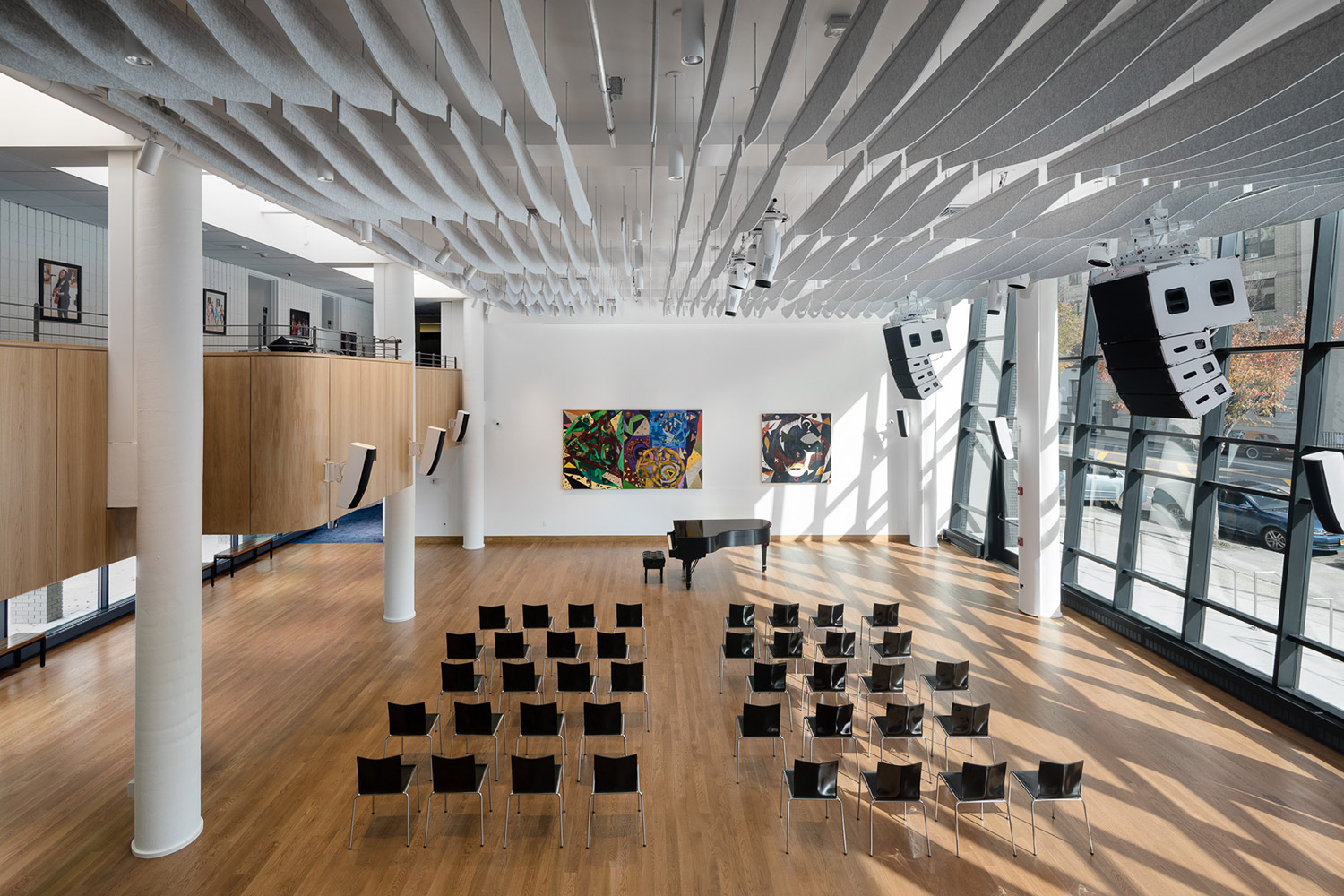 One evening at an August 2017 party in Martha's Vineyard, Harlem School of the Arts president and CEO Eric Pryor shared his vision with Imrey Studio founder Celia Imrey to make the building more welcoming to the community. She visited campus a few weeks later and suggested to Pryor they wrangle together an ensemble of architects and designers with artistic and performance backgrounds to help give the school for young creatives a full makeover.
Four years later, the Harlem School of the Arts (which students attend in addition to traditional school) fully unveiled its state-of-the-art $9.5 million redesign. The front entrance's former exterior brick wall was converted into a split level, energy efficient slanted glass façade. A new staircase, backed by a large photo mural of the school's founder, soprano Dorothy Maynor, overlooks the new 3,500-square-foot multipurpose lobby and performance atrium. There's also a café and an outdoor courtyard decorated with cherry blossoms, Japanese maple trees, and a waterfall.
"Because of the way it looks on the outside, people assumed it was a charter school," says Pryor, the former executive director of both the Center for Arts Education and the New Jersey State Museum. "They didn't see it as an arts center, and that identity crisis was ever present. It made it difficult for people to imagine how they could utilize the space."
In 1964, Maynor founded Harlem School of the Arts in the basement of her husband's church, St. James Presbyterian Church, with 20 piano students. The first African American to sing at a presidential inauguration in 1953 and to join the board of the Metropolitan Opera House in 1975, she created the school as a safe space for low-income Black youth to express themselves through music, dance, theater, and visual art.
By 1977, the Harlem School of the Arts officially moved into its own 45,600-square-foot brutalist brick-and-mortar, designed by German architect Ulrich Franzen, with 1,000 students. The institution produced distinguished alumni like musician Lenny Kravitz, actor Giancarlo Esposito, and actress Zazie Beetz, but by 2010, the school was on the brink of financial ruin and closing its doors for good.
Then, Grammy-winning trumpeter and A&M Records cofounder Herb Alpert and his wife, singer Lani Hall, read a New York Times article about the Harlem School of the Arts' financial problems and immediately stepped in to help. Alpert remembered the first time he picked up a trumpet as an eight-year-old third grader in a music appreciation class, so the artist and philanthropist's nonprofit, the Herb Alpert Foundation, presented its first financial gift to the school.
Now the school's largest benefactor, the Harlem School of the Arts added Herb Alpert Center to its name in March 2013. "I had a knee-jerk reaction and wondered how could that happen in Harlem," Alpert, 86, says. "I just did what my instincts told me. It just couldn't happen in a place with a history of so many great artists that lived and performed there. The world has been a recipient of wonderful things that came out of Harlem creatively, and it didn't make sense for that to happen."
Alpert called on the Walters-Storyk Design Group (WSDG), cofounded by notable acoustician John Storyk, to give the Harlem School of the Arts top-quality sound design. Storyk has spent over five decades designing high-level recording studios for Jimi Hendrix, Bruce Springsteen, Whitney Houston, Bob Marley, and Alicia Keys. Responsible for Alpert's jazz club in Los Angeles, Vibrato, and the UCLA Herb Alpert School of Music, Storyk and his team had the school's old staircase removed and built a glass curtain wall to resemble his work on the Jazz at Lincoln Center's Appel Room.
"John understands the mechanics of getting good sound and creating an environment that feels good and fun to walk into," Alpert says. "His ideas come naturally. He's a straight shooter, but his work is beautiful and well thought-out."
Storyk, along with his company's project manager and chief operating officer, Joshua Morris (himself a Suzuki method-trained violinist), installed drop-down curtains on two sides, blackout curtains over the glass façade, a projector and curved baffles between lighting fixtures, and speakers in the ceiling. Storyk and Morris also had micro-perforated wood panels backed by fiberglass with additional mounted speakers attached on the balcony.
"This was not an easy project to build," Storyk says. "Herb also demands excellence. The sound is amazing, if I must say so. It was incredible. The place is doing exactly what we thought it was supposed to do, and we had a lot of fun doing it too."
Imrey, the project's lead designer, brought in architect-of-record Eric K. Daniels, a playwright and former member of the Guerilla Rep Theater Company. Daniels's company, Ekdnyc, contributed its design thinking approach to the renovation project by chatting extensively with faculty and staff members to get their feedback on how they'll use and maintain the upgraded facility.
"It was a team discussion, but one of the questions I remember asking is why assume that everything is going to happen at one end of the space?" Daniels says. "You get ownership of the people that are going to use the space and be involved in the process. If you facilitate conversation and ask the questions, much more comes out of it."
Construction on the Harlem School of the Arts occurred while the students engaged in virtual learning. Since reopening, groups like the Harlem Opera Theater, the Los Angeles Opera, and Harlem Chamber Players have held recitals and presentations there.
The Harlem School of the Arts' design teams collectively agree that the project was a collaborative effort that is now sure to attract diverse communities to experience the talent and host events and programs there.
"It feels new," Pryor said. "It had to be a vision that we all could buy into, be excited about, and create together. "I saw a guy walking by who grew up here who thought it was a new building. The best-kept secret is no longer a secret."