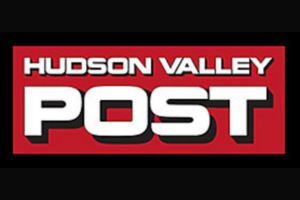 Dutchess County SPCA is breaking ground on a much-needed construction upgrade project!
The folks at the Dutchess County SPCA are preparing to break ground on a new construction project that will include numerous upgrades to the Hyde Park pet facility.
Groundbreaking Ceremony at Dutchess SPCA
The ceremonial groundbreaking will occur on Friday, May 12th at the Dutchess County SPCA, 636 Violet Avenue, Hyde Park, New York. The ceremony will begin at 3 p.m. and will be attended by numerous Hudson Valley and Dutchess County politicians and board members. Confirmed attendees include DCSPCA Executive Director Lynne Meloccaro, DCSPCA Board Members Anthony Pagano, and Sue Serino, as well as New York State Senators Michelle Hinchey and Robert G. Rolison.
Dutchess SPCA New Facilities
The ceremony will mark the beginning of the Dutchess County SPCA's long-awaited construction project that will expand and upgrade the shelter's ability to house and care for Dutchess County animals. The new facilities will include a renovation of the current clinic and the building of a brand-new wing that will house state-of-the-art dog kennels. The project will also include the demolition of the SPCA's current dog kennel, which was built in 1961, and replace it with a brand new wing according to an DCSPCA press release.
The upgrades and new wing (Designed by Walters-Storyk Design Group) are all part of the Dutchess County SPCA's commitment to offering the best care possible to the pets of Dutchess County. Once the project is completed the Hyde Park location will allow for significantly improved care and increased capacity for area animals.
Links