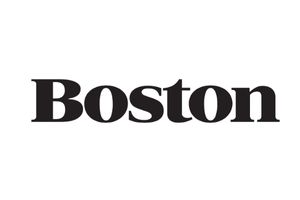 In aftermath of the pandemic's concert-killing shutdown, Boston redefines itself as the city that rocks, all over again.
by WYNDHAM LEWIS·
On March 11, 2020, burgeoning Dublin post-punk band the Murder Capital burst onto Once Somerville's stage, riding the tailwinds of rave reviews from the U.K.'s famously fickle music press. Brimming with confidence, lead singer James McGovern gleefully announced, "This is our first-ever U.S. show!" By the end of that month, both the Murder Capital's American tour and the Highland Avenue club were shut down permanently, thus beginning a dreary year and a half without live music.
When the curtains rose on some of the area's first post-COVID shows a couple of years later, it was like Christmas morning for music fans. Though Once Somerville and a few other beloved spots had sadly become pandemic casualties, a handful of shiny new venues representing nothing less than a once-in-a-generation live-music renaissance in Boston began opening their doors just as seemingly every act in the world was back on tour.
Even better, these new venues were built by music lovers for music lovers. There were considerations made for artists and guests that many will not recognize even after multiple visits, but suffice it to say that sound, lighting, and sightlines are good, while the petty aggravations that once plagued some venues—like drink and bathroom lines that took you out of the show and bottlenecked entry—have all been solved by design.
Sadly, it was the little guy that took the biggest hit from COVID, and it's no secret that most of Boston's new venues are owned by large corporations, and all of the clubs that the lockdown killed were independently owned. But while we remember fondly the 1980s music heyday that birthed Pixies, Mission of Burma, Lyres, and so many other great bands through locally owned venues like the Rat, the Channel, Nightstage, and the semi-legal Thayer Street lofts, we won't miss the filthy bathrooms, the dance-floor brawls, and the occasional rodent.
Speaking of change, the 18-month musical drought didn't just bring a glut of new places to listen to live music; it also brought significant changes to the experience itself, as the industry continues to look for ways to increase revenues. A much larger number of artists are now offering VIP access to themselves via exclusive pre-show mini sets and Q&A sessions. Meanwhile, controversial measures like dynamic pricing, a practice by which ticket sellers are able to raise prices algorithmically based on demand, appear to be here to stay. And broadened tiered ticketing now offers access to perks like premium seats, table service, expedited entry, and exclusive merchandise. Bottom line, live music may be getting more expensive, but for the most part, you're paying more for more.
With that said, let's check out Boston's new breed of concert venues.
MGM Music Hall at Fenway
They got it right part two—the Live Nation Entertainment/Fenway Sports Group edition. Referred to in-house as the "anti-amphitheater," the modern, multitiered 5,000-capacity event space feels half its size thanks to the ingenuity of the building- and sound-design teams. To the great benefit of the paying customer, no seat in the house is more than 110 feet away from the stage, the furthest being the top-right seat on the balcony level. Most nights, the floor is general admission, and if every jackass in the place isn't holding up their iPhone to prove they were there, even the most vertically challenged of patrons have good sightlines. Wide, well-staffed bars and standing room are available on each level and on the venue's outdoor roof deck, allowing attendees to grab a drink and take in a breath of fresh air before, during, and after each show.
Built on the triangle-shaped lot that had historically been a Fenway service yard, the venue also offers one of the hallmarks of its baseball-shrine neighbor: ubiquitous advertising and branding placement. But once you register that this will likely be the case in clubs going forward, they soon fade into the background. The venue also offers premium-priced tickets to hang in the Jim Beam Distillers VIP room—a swanky private bar with couches for when you've consumed too much of the title sponsor.
2 Lansdowne St, Boston, crossroadspresents.com.