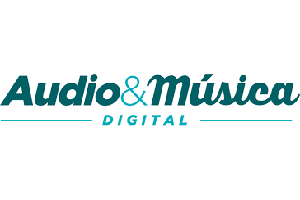 The Director of Business Development and Marketing Manager at WSDG (Walters-Storyk Design Group) told us about his early phase in the music world, how he met John Storyk and the future of the industry.
A: Hello, Sergio! How are you doing?
S: Very well, thanks. Working hard, as always.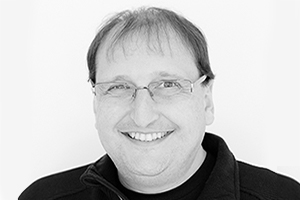 A: Well, I would like to ask you about your early stages in the audio field…
S: I'm 52 years old and I've been a musician as long as I can remember. My earliest encounters with music were from when I was around 6 years old playing the piano at my grandma's house. I'm a musician from the outset and self-taught regarding everything else, that is, everything related to music and technology. I was born in Buenos Aires, Argentina, and spent most of my life there. I began with different bands and music styles: Folk, Folk-Pop, then drifted to Pop, later to Funk. I used to have my own band named Cash. We were in the top 40 in Argentina and our album was released by the record label that belonged to Sandro. So, I spent some time with him. It was quite odd since we weren't a traditional Latin American or Argentinean style band, but rather an African-American band, like Funk and Soul style. However, he was the record label behind us.
Since the beginning of my career as a musician, I've always been interested in technology, always wanting to buy new gadgets. Imagine how hard it was to get something like that during the '80s in Argentina. And above all, it was very difficult to get any information. I remember being on the corner of Corrientes and Florida, at the only newsstand which once every two or three months received one or two MIX magazines. And there I was, waiting for them to arrive. Those were our bibles; I grew up and learned by reading every line and looking at every picture of those magazines.
I participate in several recording studio projects, radio stations, etc., in which I applied my non-formal knowledge about technology, only basing on my experiences. And well, you know, just trying materials, and whatever was available. So, you can imagine the things we built to create acoustic panels. Imagine the crazy things we did.
But it was in 1994 when my life changed. One of my dearest friends, Chris "Fingers" Adams, organized with me The First Annual South American Pro Audio Expo. I think it was in May and all the big professional audio brands and local distributors met at the Costa Salguero convention centre in Argentina. It was the first one in the country and one of the first Audio Pro meetings in Latin America. John Storyk and Beth Walters were among those who were going to make a presentation at the Expo, and we had the following problem: the organization was supposed to bring a television and speakers, because they had prepared an audio-visual presentation, but the rental company never brought them. Since I was very close to Chris, who was really busy with the whole organization, he asked if we could handle the issue. So, my wife Silvia went home, picked both our tv and audio equipment from our bedroom and the problem was fixed. John and Beth asked which the issue was and how was it solved. That's when we met and when they found out that the whole equipment came from our home. They were surprised, they couldn't believe it. The word of English origin, is serendipity, related to destiny, means something like "when people meet each other" or "when stars line up", it is a serendipitous moment and that was the first…
The second serendipitous moment was that same night, a few hours later. John would perform the event's main presentation since he was going to display an Acoustic Master Class. The room was full, with about three hundred people. Also, simultaneous interpretation was going to be provided, for which an interpreter was hired. John is a typical New Yorker and he speaks very quickly. Besides, the difficulty of acoustic and architectural terminology made the task even harder. He started talking and I could understand him, but most people were waiting for the translation. Suddenly, the interpreter stopped talking and left! She apologized for not being able to continue and abandoned the room. My friend Chris, the event organizer, went up on stage and asked for someone who could speak English because he had to go somewhere else, he looked at me and asked me to come up. In those days I wasn't familiar with architectural terminology, I just knew a little about acoustic terminology. Then I walked to the stage, sat next to John and he said, "you again? Are you going to save the day again?" to which I replied, "Just warming up, we are Argentinians." I told him that I couldn't translate his words simultaneously, but if he would speak more slowly, I could translate it consecutively. There was an instant magnetic attraction between us, and we even started making jokes together. In the end, it all turned out fantastic. The talk, that was supposed to last an hour, lasted three and a half hours. People connected a lot with us, asked questions and one could sense the positive reaction from viewers and from John too, who witnessed how involved the audience was. This, as well as the general knowledge that the audience showed, left him very surprised.
At the end of the day, we ended up having a barbecue in Costanera (typical Argentine meeting place), and he asked what I did for a living. I began to tell him that I was a musician and that I had my own recording studio, that actually was a home studio. I mentioned that we were about to move since my wife and I had bought our home, in which we were going to build my recording studio. He asked me to show him the studio drawings and I started sketching on a napkin. The next day, I showed him the real designs, and here comes the third serendipitous moment. I explained to him the different problems, what we wanted to do, etc., and he immediately said that he would like to design my studio. I thanked him for his offer, but I couldn't afford it, it was out of my league. He replied that if I built what he designed; it would be for free. So, I talked to my wife and told her that I didn't know how much it would cost, but that it would be the very first one in Argentina since WSDG at the time wasn't global, and that we were looking at a great opportunity. Then, on the third day, I told him that I agreed, that he would design it and we would build it. And that's where it all started. We are connected from that moment as brothers, and Silvia with Beth Walters, as sisters.
The fourth serendipitous moment was on July 27 of the same year, my birthday. John sent me the design plans by FedEx since at that time there was no internet or digital transfer technologies. And on that very day, John also sent me a fax offering me the position of WSDG representative in Argentina. I called him on the phone and told him that he had just given me the best birthday present I could have and that this was something that would change my life. He was absolutely silent, to the point where I thought I had lost communication or said something wrong. I asked him if he was there if he was listening to me, and I heard him swallow. He replied that it was incredible, that July 27 was also his brother's birthday, who had passed away a few years ago. As you can see, my story with the WSDG family is very interesting. This was meant to be. The story was already written.
So, from that moment I started to provide WSDG services to Argentina. Since the first studio was mine, the second studio was then built, the Sound Designer, a Mastering studio for Mario Breuer, which was set up inside El Pie Records. Then we designed Sound Rec, Circo Beat and studios for Palito Ortega, Los Auténticos Decadentes, Los Fabulosos Cadillacs and others. Later, we continued in Chile, South America and after that in Latin America. Then I became CEO of what we call WSDG Latin and afterward, Director of Global Business Development and Marketing Manager. Now I live in Miami, where the Latin America office is, and from here, I'm in charge of business development for the entire organization
I would like to add that, for me, Mario Breuer was also a very important person in my career as a musician and engineer. Moreover, his studio was the first one that we designed in Argentina. Mario is a close friend who, throughout my phase as a musician, also recorded some of my music in Panda and in my own studio. A special mention for Mario, who is the godfather of professional audio in Argentina.
SONASTERIO STUDIOS – BELO HORIZONTE, BRAZIL
A: After the company's last projects in Latin America such as Mix2Go and Sonasterio, which is the next project in the region?
S: The next thing the community is going to hear about is three large educational projects. We just finished three studios in the Mexico City campus for the Monterrey TEC that were destroyed by the 2017 earthquake and now are relocated and in operating conditions. We are also working on large projects in Colombia, one in Cali for ICESI University. It is a complete four-story building with 32 acoustic spaces, for research, individual practice rooms, ensembles, and 3 large recording studios. The other is in the design process and is a large Music Box building for the Universidad de Los Andes in Bogotá.
MIX2GO – SAO PAULO, BRAZIL