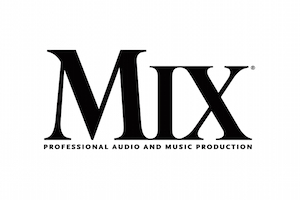 SOUTH FLORIDA: Two of the contemporary music scene's most prolific hit producers, Nate 'Danja' Hills and partner, Marcella Araica have added a cutting edge, Walters-Storyk Design Group-WSDG recording studio  to their N.A.R.S. (New Age Rock Stars) label.  Recognized for their work with artists ranging from Britney Spears and Madonna to Justin Timberlake, Mary J. Blige and Jay-Z, Danja and Araica will  now have the luxury of working in a studio ideally suited to their creative needs.
 Dream Asylum's 600 ft2 Live Room/Iso Booth is linked to two primary Control Rooms via below-floor wiring channels, to provide flawless connectivity throughout the complex.  The elegant 360 ft2 Control A features handsome, custom-designed wooden wall mounted equipment cabinets which bookend an oversized client couch set on a raised platform beneath a dropped ceiling.  A custom designed rear wall wooden resonator, and a dramatic geometrical ceiling cloud distinguish the 269 ft2 Control B. Both control rooms are outfitted with identical (SSL9000 consoles) and WSDG/ Augspurger Monitor Systems. Thanks to impeccable room-within-room isolation, Dream Asylum enables Danja and/or Araica to record live sessions via either control room while a second engineer/producer simultaneously mixes another project. Distinguished by a striking oversized "fan" inspired ceiling cloud; a 192 ft2 mixing/writing room has been created for guest artists.
WSDG Project Manager Romina Larregina reports, "We worked closely with Marcella to find the most appropriate site for the studio, and formal design work on Dream Asylum Studio began in 2011. She is extremely savvy about design and acoustical issues, and having knowledgeable clients who can articulate their design and technical goals is always a plus."
Carved out of a nearly 4000 ft2 former warehouse in one of the South Florida's most beautiful cities, Dream Asylum is a sophisticated amalgamation of first tier technology, impeccable acoustics, and inspirational accouterments.  The complex includes a comfortable lounge/screening room, and a solarium to provide a relaxing respite. Two oversized in-wall tropical fish tanks offer additional creative inspiration.
"Danja and I have worked in many great studios, from Electric Lady to Jay –Z's Roc The Mic," Araica says.  "I started out as an intern at The Hit Factory, and their Studio E Live Room was one of the best sounding rooms ever.  John Storyk's design and acoustical skills contributed to the success of all those rooms.  When we decided to build our own studio we were committed to going with the best. I called John to bring WSDG on board. They worked with us on every level, and we love what they've done for Dream Asylum. It was a great collaboration. We are extremely proud to have a studio that looks and sounds this great."