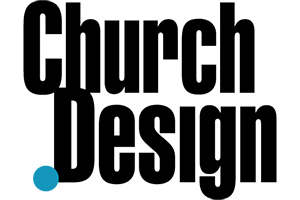 by James Careless, Church.Design
Photography by Kevin Rogers. Concordia University Irvine's new Borland-Manske Center Music, Worship & Theology Building in Irvine, CA.
On October 13, 2019, nearly 800 people helped dedicate Concordia University Irvine's (CUI's) three-floor Borland-Manske Center (BMC) in Irvine, Calif. It is the new home of CUI's Music Department and Christ College School of Theology and Church Vocations.
Funded by private donations to the tune of $35 million, the BMC's middle floor (aka, the Music, Worship & Theology Building) music wing contains a 2,250-square-foot orchestral rehearsal hall, a 1,900-square-foot choral rehearsal hall, and dedicated rooms for piano instruction and percussion.
"The whole building is a strong statement to anyone who enters that Concordia Irvine is serious about educating musicians. It is one of the finest music buildings at a small university…."
Jeff Held, Assistant Dean, School of Arts and Sciences, Concordia University Irvine, Irvine, CA
The first floor below these spaces is home to the BMC's state-of-the-art 1,750-square-foot recording studio, complete with an 830-square-foot live recording studio. Its 290-square-foot control room is remotely connected to the orchestral and choir rehearsal halls to support multi-ensemble recording. In addition, the recording studio is home to three isolation (ISO) booths, a studio office, and an AV rack room. There is also an event/rehearsal space (the Live Room), classrooms, offices, and breakout/conference rooms.
Meanwhile, the BMC's top floor contains faculty instructional/practice studios and student practice rooms. All told, the result is a highly integrated, supremely functional musical training/recording facility.
End objective
"Our goal was to create a premium music learning center. This building has been in use seven days per week, and we want the flow of students and faculty to be effective for learning," explains Jeff Held, assistant dean of CUI's School of Arts and Sciences. "The whole building is a strong statement to anyone who enters that Concordia Irvine is serious about educating musicians. It is one of the finest music buildings at a small university, and it is a hub for premiere music education amidst the community of excellence and cooperation that we work and study in."
The entire 37,500-square-foot facility was designed by Bauer Architects of Newport Beach, Calif. They laid out the BMC as two buildings connected by a breezeway, labelled as the Music wing and the Christ College wing.
"We knew the campus architect at Concordia and on a professional courtesy basis provided some ideas for the expansion and renovation of the Concordia University Center (CUC) – the main campus chapel and performance venue," reports Jay Bauer, founding principal atBauer Architects. "When visiting the CUC with the campus architect to review our ideas, the then-university president and assistant provost happened by and we took the opportunity to share our concepts with them. The president was quite excited by the possibilities as he had asked several architects previously about expansion and renovation potentials, and all had suggested that it was not possible or recommended."
Bauer Architects proved that it was indeed possible, winning contracts to program, plan, and design the BMC and the CUC Expansion/Renovation Project. (The BMC is now complete. The CUC project has yet to be started as of May 2020.)
A standout recording studio
Built to the standards of the nearby Los Angeles professional music industry, the BMC's recording studio is a multi-room facility neatly packed into a single space. The control room and the Live Room serve as the facility's hub, with the ISO booths and other rooms clustered around their perimeters.
New York architectural acoustic consulting firm Walters-Storyk Design Group (WSDG) designed BMC's recording studio, with critical input from CUI Director of Commercial Music Steve Young and other music faculty. AV integration was done by Kevin Page, COO of Pro Craft Media in San Diego.
"Steve Young wanted to provide the best possible training ground for his students in the new recording curriculum," says Joshua Morris, WSDG's COO and lead designer/project manager on the BMC recording studio. "He worked hard to get find the right console, the right speakers, and the right ISO booth count. We took his vision, ideas, and energy and Bauer's overall design and reverse-engineered a studio that would meet those needs."
The BMC's Rupert Neve Designs 5088 analog audio mixer is central to achieving Steve Young's vision. "The recording studio was designed for pristine audio quality and for flexibility," Young reports. "In an educational environment like ours, we need to use the studio for a variety of purposes: In addition to recording, we use the space for rehearsals, as a classroom and for master classes with guest artists. So the equipment was selected to allow students to learn, create and grow in an environment featuring world class tools that they wouldn't normally have access to."
"This is why the Rupert Neve Designs 5088 was a perfect fit for us due to its vintage heritage, modern capabilities and superior sound," he continues. The result of choosing a top-end mixer – and building a visually pleasing recording environment — is that "the studio is a true game-changer for us. It allows us to record and mix at an extremely high level of quality, but it's also aesthetically gorgeous and an inspiring environment in which to create."
"We decided that an analog console was the best choice for the types of music Concordia students would be recording," says WSDG Systems Designer Judy Elliott-Brown. "That choice drove a lot of the equipment choices, including an extensive patchbay system and outboard gear. The main monitors are JBL M2, with Focal Twin6Be nearfields and a Genelec 5.1 system. The Live Room has Martin Audio CDD 15 speakers, and its own A&H QuPac console for rehearsal use."
Overcoming Challenges
CUI's Borland-Manske Center faced two major challenges on its journey from dream to reality. One of these challenges was money. $35 million doesn't go that far when one is building a multi-function, multi-story building like the BMC.
"There were several 'value engineering' moments throughout the process which impacted on the ultimate design, but, we did save some valuable items that we felt strongly about, in particular the corner window of the Live Room," says Morris. "Our design positioned it there because past experience proved its value in tours for prospective students and faculty talent. When its cost factor became an issue for removal (wrap-around glass is objectively an expensive detail to accommodate), we emphasized its importance to the CUI team, reminding them of why it was there. Ultimately it stayed in and has proven its worth as a major attraction on tours, setting CUI's program apart."
"As is the case with many institutions, balancing the wide range of 'wants' vs. 'needs' within a very tight budget was an important set of priorities," Bauer notes. "This included balancing the functional and technical – particularly acoustic – requirements of the program with the systems, operational, and cost expectations of the various constituencies."
The second major challenge was time, namely "that the process required us to commit to specific equipment and technology two years before the actual installation. That's not much of a problem when you're talking about timeless microphones like the Shure SM57. It's a whole different situation, however, when you're choosing computers, A/D converters, studio monitors or other technology that is constantly being updated."
Steve Young, Director of Commercial Music, Concordia University Irvine, Irvine, CA
The Borland-Manske Center as it stands today proves that these challenges were surmountable, and that the CUI's new music building is indeed a professional-grade facility.
"We wanted to build a creative hub for our music students and faculty with beautiful acoustic spaces integrated with world class technology,"  Young closes, noting that clearly, Concordia University Irvine, WSDG, and Bauer Architects succeeded.