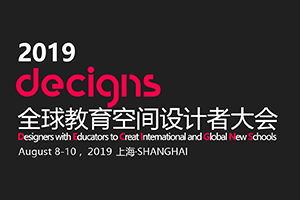 Thursday to Saturday – August 8-10, 2019 – All Day
Attending: Victor Cañellas "Weike", Representative, WSDG
Language: Chinese / English
Designers with Educators to Create International and Global New Schools
前言 FOREWORD
Modern schooling has transformed dramatically over the last two decades.
The pressure for greater student outcomes has lead to innovation in both teaching and the learning environment it occurs in.
However planning, designing and refurbishing learning spaces can be a long and often expensive journey for schools and Universities.
How to carry the ideal of education with space, and enrich the connotation of space with education?
Let the design meet the learning of the 21st century!
在过去的二十年里,教育发生了翻天覆地的变化。
随着这样的变化,也迫使着教育环境需要不断创新变革。
然而,对学校来说,规划、设计和改建是一段需要投入大量时间和成本的旅程。
如何用空间承载教育理想,用教育丰富空间内涵?
让设计真正去实现21世纪的学习