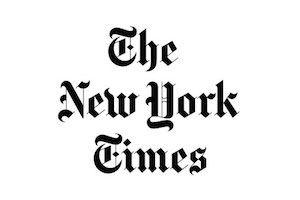 By BEN SISARIO
The promoter Seth Hurwitz has succeeded by creating high-quality venues and catering to artists' needs. His latest undertaking is no exception.
WASHINGTON — On a recent tour of the Anthem, his $60 million concert hall under construction, Seth Hurwitz excitedly pointed out the room's features as they took shape. A movable stage. Angled balconies. An outside terrace with a striking waterfront vista.
"This was designed for people to go and have the best time they can possibly have," Mr. Hurwitz said, "and for the performers to enjoy playing here more than anywhere else."
For Mr. Hurwitz, long this city's leading concert promoter, it was a characteristic remark: confident and aggressive, and a defiant survival strategy for one of the last major independent operators in a heavily consolidated business.
The Anthem, which can hold up to 6,000 people, is set to open on Oct. 12 with a Foo Fighters concert. Part of a $2.5 billion waterfront development called the Wharf, the concert hall is the most ambitious addition to the portfolio of Mr. Hurwitz and his company, I.M.P., joining the Lincoln Theater and the renowned 9:30 Club here and the Merriweather Post Pavilion in Columbia, Md.
But the concert business has become increasingly dominated by two giant conglomerates, Live Nation and AEG. Each has bought a string of smaller players in recent years, tightening its share of the $7 billion North American touring market. Live Nation has acquired the Lollapalooza, Bonnaroo and Governors Ball festivals, and this year AEG took over the Bowery Presents in New York.
In a move that can squeeze out independents like I.M.P., these companies often sign top artists to national touring contracts. The annual lineup at Merriweather, Mr. Hurwitz said, consists mostly of artists not tied to such deals; this summer, for example, OneRepublic, Chris Stapleton, Lauryn Hill and Nas were all on tours produced by Live Nation and booked at Jiffy Lube Live, Merriweather's rival amphitheater in Bristow, Va. (Still, Merriweather didn't do too badly, with a lineup that included Dave Matthews, Paul Simon, the XX and the Vans Warped Tour.)
To compete, Mr. Hurwitz said, he must operate the best venues and cultivate artists' loyalty by pampering them once they arrive. That may be the mantra of every promoter. But Mr. Hurwitz, who is 58 and started booking concerts as a teenager, has developed a reputation for catering to artists' needs on the road and employing some clever branding along the way. (The 9:30's signature cupcakes inevitably end up on artists' Instagram feeds.)
"We have to win the hearts and minds of performers," Mr. Hurwitz said. "I have no choice but to be different. That's my only chance at survival."
Merriweather, which opened 50 years ago with a design by Frank Gehry, is one example of this strategy. I.M.P. began putting on concerts there in 2004, after a community effort saved the amphitheater from being shut down. It is now in the midst of a $55 million renovation that has vastly expanded the backstage area, adding amenities like two swimming pools and massage cabanas for artists and their entourages.
"We can play dives and have a great show," said Britt Daniel of the band Spoon, which passed through Merriweather last month and has had a long history with I.M.P. "But it's nice to go somewhere where someone has put some thought into the band's experience. That makes a difference."
Compared with most large venues around the country, Merriweather also has a minimum of corporate brands on display. Aside from some beer logos by the bars and a few tiny Geico geckos peering out from the trees, almost no corporate signs are visible, and Mr. Hurwitz said he had turned down big offers for naming rights on the theater.
"I just don't want to remind people that we're here to take their money," he said. "I mean, we are, but we don't need to remind them of that."
The renovations to Merriweather, which is owned by the Downtown Columbia Arts and Culture Commission, a nonprofit organization, are being financed by government grants in Maryland and a $16 million loan by I.M.P. Late last year the company renewed its deal to operate Merriweather for 40 more years.
The Anthem, Mr. Hurwitz's new venue, does not have any swimming pools. But it does have enough room to accommodate arena-size productions, and balconies that are wedged toward the stage to offer the best views. The goal was to make a 57,000-square-foot room — far bigger than most clubs, but with most fans standing on the floor — still feel small, said David Rockwell, the hall's design architect.
"One of the things that Seth really drilled down on was creating a sense of intimacy — little communities inside the venue," said Mr. Rockwell, best known as an architect and theater set designer. "There are seven bars around the space, and the angled balconies create a series of rooms within a room."
As a promoter, Mr. Hurwitz is one of the standout characters of the business, known for being a pugnacious negotiator, a skilled talent spotter and an oddball comedian who names food items after employees and even talent agents he has sparred with.
"He is a throwback to the generation before him, the guys who created this business — the Ron Delseners, the Bill Grahams, the Larry Magids," said Jim Glancy of the Bowery Presents.
Only a few other major independent promoters are left, among them Another Planet Entertainment in the San Francisco area and Jam Productions in Chicago.
Mr. Hurwitz is among the industry's loudest critics of the 2010 merger of Live Nation and Ticketmaster, which he told regulators would further curtail competition and hurt independent operators. But the Department of Justice approved the merger, with conditions, and he lost a lawsuit in which he accused Live Nation of antitrust violations.
A Live Nation spokeswoman declined to comment on Mr. Hurwitz.
Still, he has lasted. When asked how, Mr. Hurwitz said he had no choice but to do the best job he could.
"I've come to accept the idea that when an act gets to a certain level, they become a brand name, and they're gone," he said. "I don't think it's right."
But later, Mr. Hurwitz followed up with an email saying that while he continues to disapprove of that merger, he focuses instead on booking bands for his own venues. And with that he excused himself to get to work.
"I got shows to work on," he wrote.