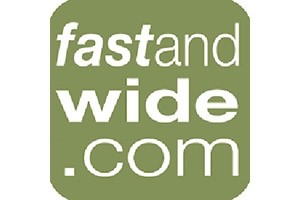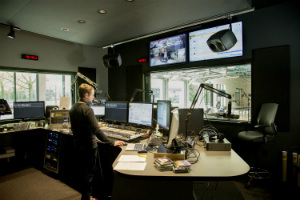 The culmination of six years of fundraising, an intensive location search, and an extensive design and build programme, KEXP 90.3 FM Radio now occupies a 25,0000sq-ft, US$15m broadcast/live production complex in the shadow of Seattle Center's iconic Space Needle.
The station is now set to build on its role in the important Seattle music scene, and Public Radio's stature within the local, national and global radio/internet community.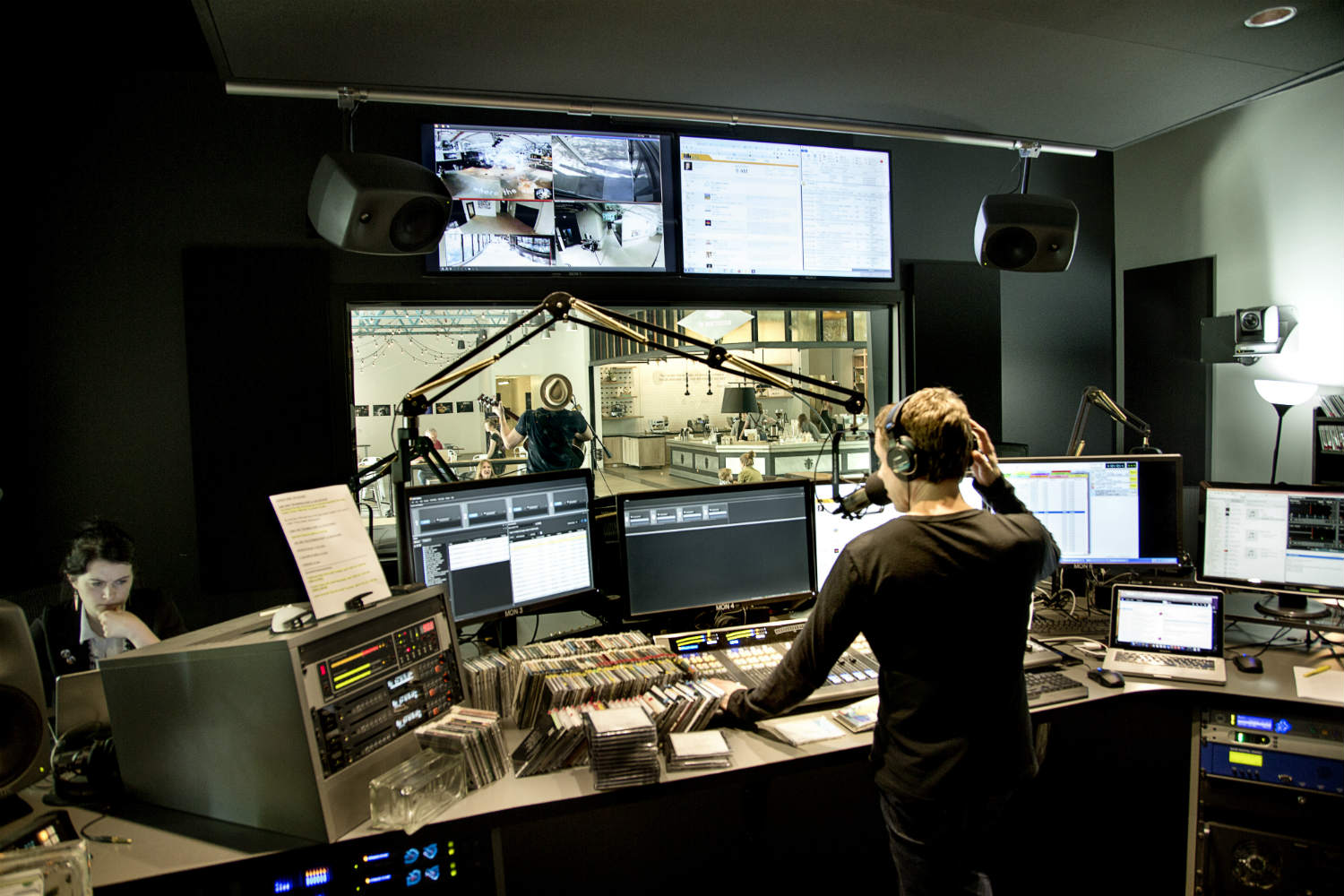 A collaboration between lead designers SkB Architects, and WSDG-Walters-Storyk Design Group, the new complex features a 400-sq-ft on-air DJ Booth, a 1,090-sq-ft Live Room, two production studios, two audio and two video edit rooms, a video control room two DJ Iso rooms, a Green Room, Production/ Mastering, open office space, a library and conference rooms. Future plans include an additional DJ Booth for back-up and educational outreach.
'KEXP's audio/video broadcast systems integration design is based on a Wheatstone audio for radio and TV system,' says WSDG A/V Engineer, Federico Petrone. 'Proprietary WSDG mode calculation software was engaged during the design process, and Wheatstone Glasse software and Blade routing system greatly enhanced networked connectivity. The station's extensive equipment arsenal includes Avid S6 Surface and Pro Tools/HDX DAW, 32-channel Yamaha LS-9 console, Nexo PS 15-R2 15-inch, two-way speakers with PS Sub subwoofers, and a substantial collection of outboard equipment ranging from Grace Designs, Millennia, Neve mic preamps, compressor modules from API, Great River, Neve and LaChapell, 500 series EQ and kit from Eventide, Empirical Labs, SPL and Bricasti.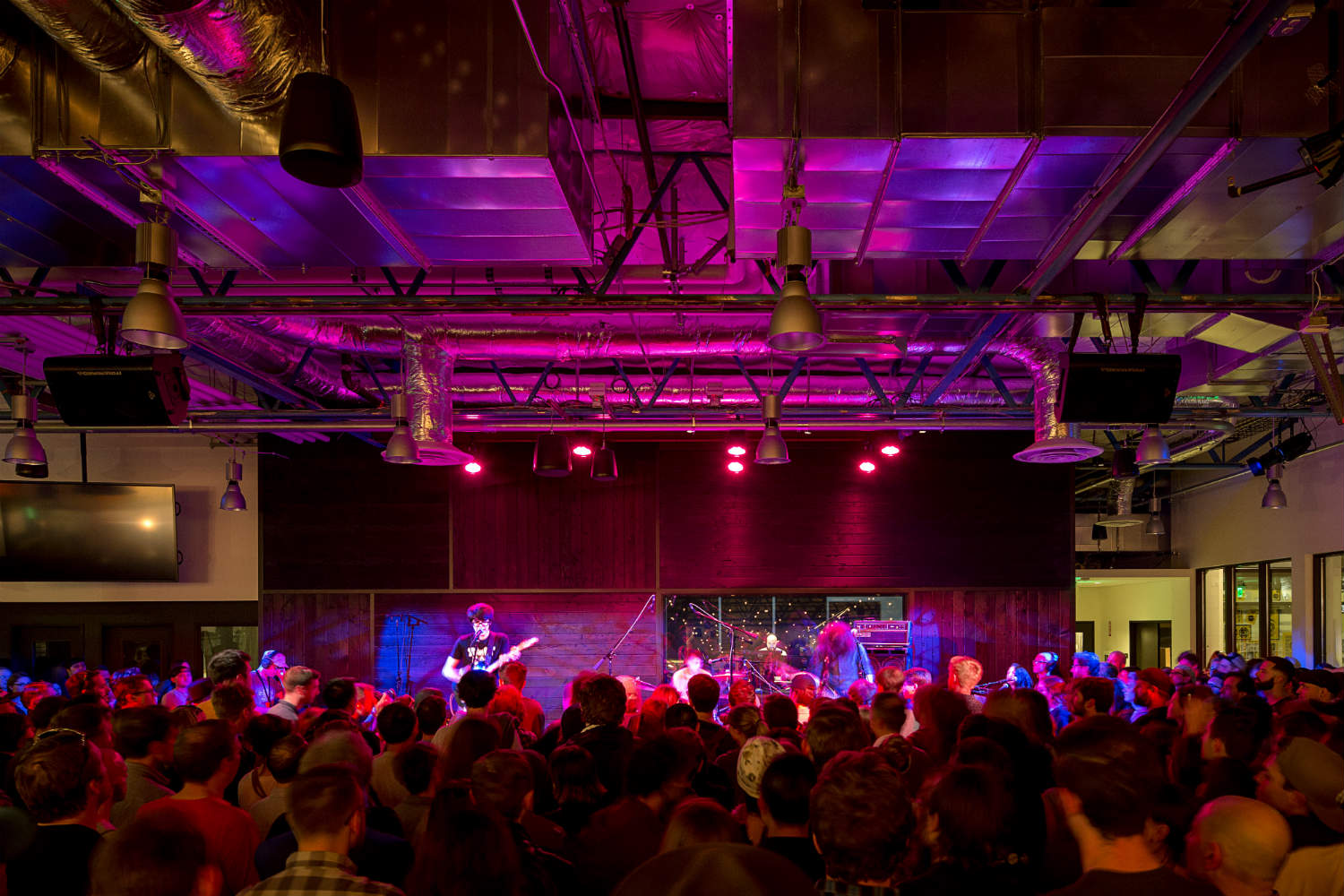 To support the station's commitment to airing live performances, a 4,500-sq-ft reception area was created adjacent to the record/retail store and café. It features stage, and space for up to 75 fans. Additionally, an 1,100-sq-ft live room was created to support the station's broad live streaming/video production mandate.
WSDG Project Manager Joshua Morris reports that the design mandate was, 'to enhance the synergy between the studio's function and aesthetics by making it accessible to the public, while concurrently maintaining budget conscious comfort and security for the station's personnel and guest artists. We also focused on the need to enable bands of every conceivable format to set up and breakdown quickly between 30-minute sets,' Morris adds. 'Because the original structure served as exhibit space for the 1962 World's Fair, we were fortunate to have sufficient room for an extensive station wish list.'
'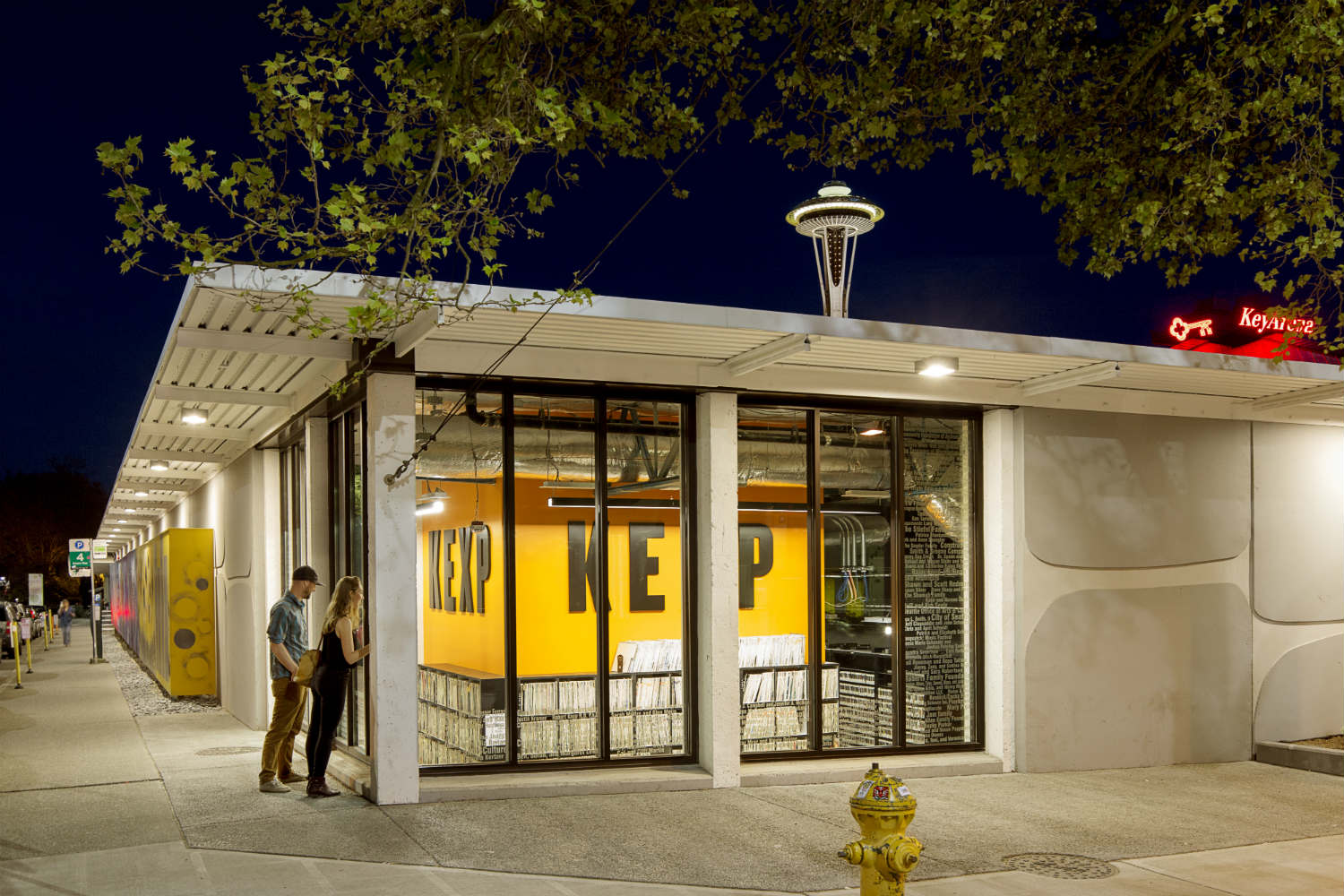 Our collaboration with SkB Architects' co-lead designers/co-founders Kyle and Shannon Gaffney, and Steve Olson was smooth, efficient and totally supportive,' says WSDG Co-founder John Storyk. 'The station's production facilities represent nearly 60 per cent of the overall footprint of this broadcast complex. SkB's level of understanding of, and appreciation for, acoustic requirements, and the myriad of related concerns was outstanding.
'The project team was comprised of extraordinary professionals, from general contractor, Sellen Construction, to Project Management by Costigan Integrated. This team defined the term 'first tier, and has already aired and streamed live performances by artists ranging from Ben Harper and Bob Mold to Andrew Bird, Wussy and Dengue Fever.
'In KEXP we had an extraordinary client and a cadre of outstanding broadcast professionals,' Storyk concludes. 'KEXP CFO Denise Burnside served as project manager for the station, CTO Jamie Alls, Operations Manager Chris Kellogg, and broadcast services GM Ethan Raup – all shared the goal of making KEXP's new home as attractive, efficient and future-proofed as possible. The station has thrived for 40-plus years, and established an extraordinary reputation as a Public Broadcaster. We are pleased to have played a role in helping to fashion a new complex for an equally exciting future.'