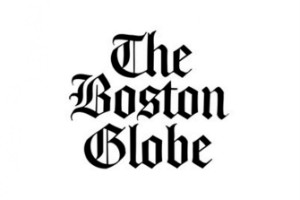 Boston Symphony Orchestra music director Andris Nelsons and others worked on a recording of Symphony No. 8 by Shostakovich in the state-of-the-art control room.
By Malcolm Gay
With two performances of Dmitri Shostakovich's emotionally demanding Symphony No. 8 left to go, one might imagine that Boston Symphony Orchestra music director Andris Nelsons would rest up after a recent matinee performance.
Alas, no. A master recording of the symphony was due to the German label Deutsche Grammophon in less than two weeks. So Nelsons spent the next few hours studying the performance in the BSO's recently renovated control room.
The orchestra is betting that its refurbished control room — among the most advanced such in-house facilities in the country — will help catapult its sound across the globe, and cement Nelsons's legacy in Boston."It's about creating some real recognition of what's going on here," said BSO managing director Mark Volpe.
Early investment has paid off. In February, Nelsons and the orchestra won a Grammy for "Shostakovich: Under Stalin's Shadow." Last summer the BSO inked a deal with Google Play Music, a novel arrangement to release select performances for streaming or download. And it continues to release recordings on its in-house label.
Significantly, the sleek control room represents a critical shift in the BSO's infrastructure. Whereas previously recording companies would descend on Symphony Hall with a truckload of recording gear, capture a performance, and then decamp for far-flung studios, now the BSO can keep most of the postproduction work in-house. The orchestra continues to use an outside studio to master its recordings, but has also hired Nick Squire as its first on-staff recording engineer in recent memory.
"We're creating a bit of a standard," said Shawn Murphy, an Oscar-winning sound engineer who has been working with the BSO for decades. "It streamlines the process, and allows people who are making the artistic choices to be immediately at hand and react fluidly."
Murphy, who works with several US orchestras, said the BSO's control room is rivaled only by that of the Chicago Symphony Orchestra, which renovated its own studio a few years back.
"The fact is that orchestras are now their own record companies," said Murphy, who noted that many major orchestras produce recordings on their own in-house labels. "The forward-thinking orchestras are going to all go down this path."
Nevertheless, Volpe cautioned that the renewed efforts should be taken in context: a transformed media economy has meant that recordings play a smaller role in the BSO's overall budget, and the current push is "more about branding."
"Thirty years ago you could make real money in media," he said. "Those days are long over."
The room was designed by a firm whose client list includes Jay-Z, Alicia Keys, and the Chicago Symphony.
He added that while the orchestra's combined media earnings once equaled between 15 and 20 percent of the BSO's annual income, the orchestra's combined media activities now generate about $200,000 on an annual budget of roughly $94 million.
"I don't want to oversell it," he said. "If this were a pure commercial play, it would be much smarter to just have another concert."
Built more than 40 years ago, the BSO's control room has been used variously over the decades: for broadcasting and recording principally, but not exclusively. "It was used as a dressing room, a storage room — all kind of things," said Chris Ruigomez, the BSO's director of concert operations.
The new room, which boasts split-wood panelling, Bowers & Wilkins speakers, and other cutting-edge accoutrements, was designed by Walters-Storyk Design Group, whose client list includes Jay-Z, Alicia Keys, and the Chicago Symphony. The BSO estimates the total cost of the studio at $250,000, although much of the gear was donated by equipment companies and WSDG provided the design pro bono.
"You turn the corner and go through a funky door, and now you're in a state-of-the-art, 21st-century control room," said WSDG cofounder John Storyk, who also designed the original Electric Lady Studios for Jimi Hendrix. "A lot of the solutions are designed for the equipment to be portable, because most of the gear moves to the Berkshires in the summer."
The timing of this upgrade is fortuitous. During a visit to Boston in March, Deutsche Grammophon president Clemens Trautmann said his company hopes to expand its relationship with Nelsons and the BSO beyond the Shostakovich cycle.
"Generally, we want a deep collaboration that also extends to digital projects and educational projects, possibly," said Trautmann, noting that the German label is known for partnerships that span decades. "I can see the relationship with Andris also going in this direction — being long-term and very close, if not exclusive."
Attending to the here and now, Nelsons settled into the control room to analyze the just-completed matinee rendition of Shostakovich's Eighth, a daunting exploration of loss and hope in the aftermath of war.
"I personally prefer yesterday — subjectively," said the maestro, who had traded his shawl-collar tuxedo jacket for a dark gray hoodie. "Today was too slow, the first two bars."
Perhaps. But as Shostakovich's opening strains filled the lustrous new studio, Nelsons seemed swayed by this new account. He marked his dog-eared score with a blue grease pencil. Then, faintly conducting, he formed a fist as drums and horns culminated in a series of crescendos.
"It almost could be like after the battle, you see the field is disastrous," he said, reflecting on the work a few days later. "These horrors, not literally but philosophically — everything is destroyed. And then starts a section that is more expressive."
That, Nelsons said, was what he hoped to convey with each performance, regardless of whether it makes the final cut for the two-disc set due for release on May 27.
"We can capture a lot with this great team and this great technique," he added. "But of course, it's not an alternative to going to a concert."