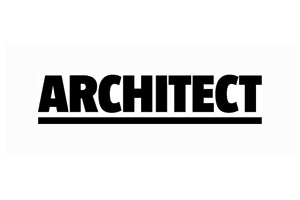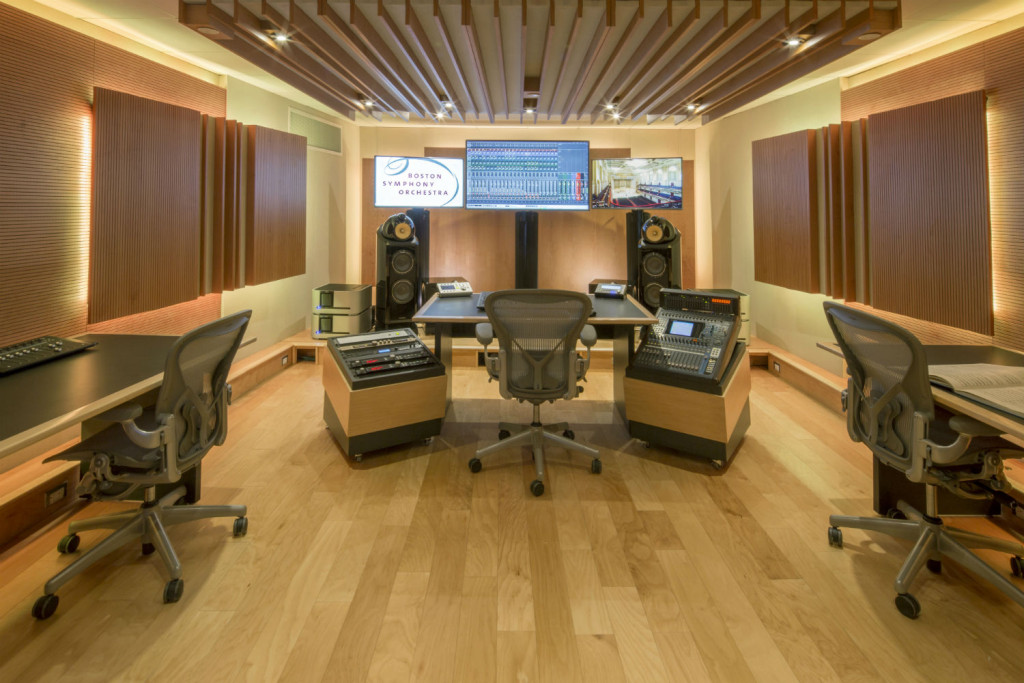 BOSTON, MA: A cultural icon for 134 years, the Boston Symphony Orchestra is world-renowned for the excellence and diversity of its performances. Broadcast from Symphony Hall, via radio, TV and the Internet, the BSO's symphonic performances and the 'Boston Pops' concerts encompass the entire spectrum of classical and contemporary music, from Rachmaninoff and Beethoven to Aerosmith and Barry Manilow. After more than forty- five years of service in the broadcast and recording of thousands of concerts, the Symphony Hall's Deutsche Grammophon Gesellschaft Control Room has earned a major upgrade.
In 2014, BSO Director of Concert Operations Christopher W. Ruigomez, Recording Engineer Nick Squire and Grammy Award-winning, Sr. Engineer/Technical Director for BSO's Tanglewood Festival, Tim Martyn convened to discuss the Control Room overhaul. The critical re-design assignment was awarded to WSDG-Walters-Storyk Design Group.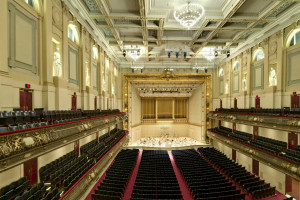 "The BSO's 400 sq. ft. Control Room had been in constant service since 1970," reports WSDG Project Manager Matthew Ballos. "During our initial site visit, our team performed extensive measurements, and acoustic tests and began to devise a program that both enhances the CR's functionality, and future-proofs it to meet the rapidly shifting 21st Century technology requirements."
The WSDG and BSO team were in agreement that the existing Yamaha DM2000 console still offered years of active service. Thanks to a generous contribution by Bowers and Wilkins, the CR now features a 5.2 surround system, consisting of 802S mains and 805D surrounds, a time tested recording industry standard. However in terms of the acoustic and aesthetic conditions, there was a clear need for improvement. A ground up acoustic treatment solution was developed, which included splayed perforated wood panels, slotted wood panels, wood diffusion planks and low frequency absorption units. A handsome new custom ceiling cloud was installed to round out the package. With the room's acoustics and aesthetics tackled the WSDG team next set it sites on the furniture, designing four new producer work stations and two up-facing equipment racks which can be rolled out of the way when not in use.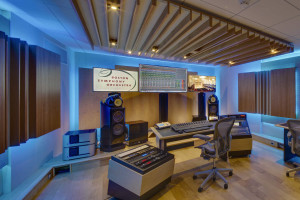 "The space was stripped to the bare walls, and the entire room experience was refreshed and modernized while fully respecting the BSO and Deutsche Grammophon legacy. This room is now equipped to provide many more years of service," Ballos says.
Tim Martyn, engineer and BSO TD, remarked, "After engaging WSDG for my own Classic Sound and home project studios, in NY, and having recommended them for their successful Chicago Symphony Orchestra Control Room upgrade in 2013, I knew they were the best possible choice for the BSO. All the surprises we experienced during this upgrade were pleasant ones," he said.
WSDG co-founder/architect/acoustician, John Storyk, comments, "We have worked on a number of venerable performance venues. In addition to planning, supervising and commissioning the sound reinforcement upgrade of Switzerland's KKL Luzern Concert Hall, and major projects for NYC's Le Poisson Rouge, Maryland's Merriweather Post Symphony Woods Complex, and Argentina's La Rioja Provincial Theater, we also played an integral role in the acoustics consultation and design for Jazz At Lincoln Center. Each of our assignments is unique. The only identifiable WSDG signature in any of these venues is purity and clarity," Storyk, concludes.