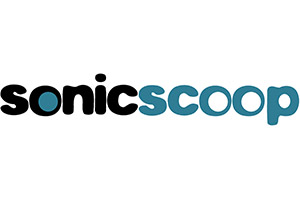 By David Weiss
It's not easy to construct a creative sanctuary in Brooklyn. In fact, it can be downright torturous.
But Oliver Lief, founder of Blue Table Post in the borough's bucolic Boerum Hill neighborhood, is living proof of any number of inspirational clichés: Where there's a will there's a way? If you can dream it you can do it? Hang in there? Take your pick — they all apply to the determination that was required to make this artisan video/audio post production complex a reality.
Within a five-story building that Lief, a three-time Emmy Award-winning editor, purchased in 1996, Blue Table Post is hard to spot at first. The facility is nestled among a row of 19th and early 20th century homes on a quiet block, a decidedly non-standard setting that's just the first sign of something different awaiting inside. Get buzzed into the walled courtyard, and a terraced garden lays in wait. Suddenly, the creative sanctuary Lief envisioned seems possible.
An All-In-One-Boutique
Editing, color grading, graphics and VFX — for film, TV, advertising, documentary, VR and more — are all at hand at Blue Table Post. But Lief, whose credits include Showtime's Seven Deadly Sins and CNN's "Inside Man," knew not to stop there.
Audio stands at equal footing with all things visual via a 3-D Dolby Atmos Mix Room, designed by WSDG (Walters-Storyk Design Group) and helmed by Emmy Award-nominated recording mixer/sound designer Rich Cutler. The 250-square foot space is outfitted with an Avid S6 M-40 console and 20 speakers, including two Focal Twin Be-6 Nearfield Monitors and six ceiling-mounted JBL 8350's, a 5' x 9' screen, and comprehensive analog outboard for VO recording in the 50 sq. ft. iso booth. All Avid systems are linked through Ardis Technologies' DDP SAN.
Asked for the impetus behind starting Blue Table Post, Lief — who lives with his family higher up in the building and frequently roughed it with showers at the local YMCA during construction — laughingly cites "insanity" before getting serious. "As an editor, sometimes I found myself getting more and more disconnected from a project," he says. "Having the ability in one place to do everything meant a lot to me, and I thought it would appeal to other people. Cut, mix, color grade in the same place and for everyone to be able to communicate face-to-face, which gets lost sometimes these days."
There's a constant debate in the production and post world over which is better — the focused one-service shop or the all-under-one-roof facility. "Ultimately what matters is the end result," points out Lief. "If you try to do it all and you don't do it well, it's a failure. Between the two choices of a place that does it all and not well, and between places that just do one thing really well, of course I'd rather have (the latter). So maybe it's ambitious, but it helps being an editor because I know what I like. I have an opinion about what works, and that's where I'm coming from."
"The difference is not so much whether you're a one-stop shop or a place that only focuses on one thing, but I think the real difference is being a boutique versus being a factory," Cutler adds. "Whenever you go to any kind of a boutique for something, you're probably going to get better quality than when you go to a factory because boutique is more interested. Anybody can go and buy the equipment, but at the end of the day, it's the carpenter swinging the hammer that makes a difference."
Garden Start
Serenity is really within reach at Blue Table Post, where the welcoming feng shui springs from the landscape just outside.
"I always had a fantasy of building around a garden," says Lief. "Years ago I did some work at Spot Welders where I did a PSA, and my edit room was right off a garden there and I loved it. I worked long hours and it felt like nothing, and I also grew up gardening, so I always had this image like, 'Oh I could have a building around a courtyard.' I'm really happy to see people's reaction when they come into the space and then into the yard and how comfortable they seem to feel right away."
Picking which petunias to plant was the easy part for Blue Table ­­– converting Lief's classic building into a multi-dimensional post facility was something else entirely. Working in a collaboration with architects Craig Shillito, Bob Kellner and Chris Ithurburn, WSDG served as the architectural/acoustic consultant on the project.
Led by WSDG Founding Partner John Storyk and Partner/Project manager Romina Larregina, the acoustic design proved to be a challenge that called for heavy construction. To insure a fully soundproof environment for the 3-D Dolby Atmos Mix Room, the building's original shallow cellar was excavated six feet to establish the comfortable 250 sq. ft. screening space. The result of the excavation was an extremely effective isolation environment, bolstered by room-within-room construction throughout the complex that allows Cutler to mix at high volumes without disturbing any of the edit rooms. Crossley Acoustics' Systems installation specialists provided connectivity, complemented by wide visual sightlines between the VO Booth and the Mixing/Screening Room.
It was trial by fire for Blue Table Post: Their very first project upon opening in 2016 was Michelle Obama's "We Will Rise" documentary for CNN, directed by Tony Gerber. The facility handled all of the editing, sound-mixing, color grading, graphics and VFX, with no less than narrator Meryl Streep in-house for nine days of intensive writing and VO.
"I work a lot with sound as an editor, it's really important, but I'm not a mixer," Lief notes. "Right from the beginning, I knew that audio was going to be a big part of it. WSDG did a great job, and they educated me along the way."
Linked by Audio
Cutler is a veteran sound mixer/designer with 30+ years of feature film, TV series and commercial credits including "Mad Men," "Iconoclasts," and Like Sunday Like Rain. His path to Blue Table came not from a common project or a cocktail mixer, but via social media.
"Oliver and I met on LinkedIn," he recalls. "I just sent him an invitation a few years ago and he accepted it, and then I responded to that. I sent him something like, 'Hey, this is who I am, this is what I do, I'd love to get together and talk to you about your audio post needs,' and he responded with, 'Yeah, let's get some coffee,' and we went and sat in Bryant Park.
"Oliver pulls out his MacBook Air and he's like, 'Well, this may be more than you were thinking about, but I'm doing this thing and I thought you might be interested.' He pulls out blueprints of his five-story brownstone being renovated in Boerum Hill, Brooklyn. I'm looking at this and thinking, 'Wow, this is really cool.'"
Lief saw Cutler's mixing versatility and took a leap of faith, asking him to lead Blue Table's audio department. "What I saw was his varied background," says Lief. "He mixed a pilot for 'Mad Men,' he'd done features, he'd done dramatic stuff, he'd done a lot of documentaries.
"The variety was important because I wanted to have a place where we could do docs and features and commercials and have the dialogue between different people. It's been a huge relief, because Rich has been an incredible pleasure to work with: He's a great mixer, very flexible, very easy to collaborate with on my end and easy to work with the clients."
The Effort of Excavation
Experiencing the room's sonics together with the sights on the 45 square-foot screen make this Brooklyn audio post facility a truly pleasurable experience. But Cutler needed more than sweet sounds and a pretty picture to pull his advanced moves on deadline.
"The workflow is unbelievable, phenomenal," he says. "Our shared storage is Dynamic Drive Pool (DDP), so everybody can access all the drives for the workspace. If Oliver does some quick edits and exports the picture, it's immediately available to me on the drive. It's not cumbersome getting things back and forth between us, which is really nice so it doesn't stop the creative flow.
"The other side of it, too, was that the room sounds so good. It's so true and so accurate between WSDG's design, the equipment selection and the speaker selection, and then Dolby tuning the room. We can mix these docs on the large speakers behind the projection screen film style, and then I go into my bedroom and watch it on my flat panel Samsung TV, and the mix translated perfectly. At the end of the day, that's the goal."
"What Oliver was attempting to do – a place where he's living and working – was very exciting to us," says WSDG's Larregina. "Isolation was a big topic, in terms of keeping these rooms fully decoupled, so they could mix uninhibited while editing and color grading is taking place elsewhere. That was very challenging, and we explored many different solutions, finally deciding that the basement had to be excavated to achieve the greatest possible height for the studio."
All the better to meet the accelerating demands of Cutler's clien