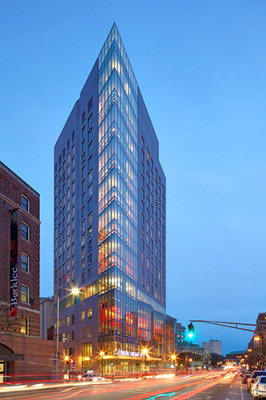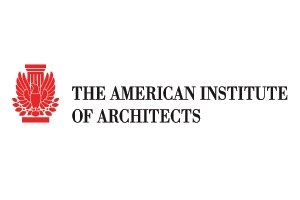 Boston, MA, August 11, 2015 – The multi-purpose tower at Berklee College of Music, designed by William Rawn Associates, Architects, Inc. of Boston, has received the 2015 National Education Facility Design Award from the American Institute of Architects (AIA). A jury of five professionals selected the project as one of only four buildings nationally to receive this design excellence award. In their comments, the AIA Education Facility Design jury described the project as, "an electrifying space cleverly conceived and beautifully executed. This project succeeds on every level. From its innovative two-story dining hall/concert venue and its state-of-the-art and technologically inter-connected subterranean recording studios, to its inclusive housing venues and its invitational posture in the community, the Berklee Tower is, as promised, a center of gravity for the school."
The jury also drew a parallel to a New York City musical landmark, "The exterior pictures of the tower as well as the interior pictures of the two-story, acoustically-tuned anchor space, are reminiscent of the Jazz at Lincoln Center venue. A multi-use space—replete with varied seating, a stage and somewhat circular three-sided balcony, the dining hall— the 400-seat performance venue is as inviting as they come. Flooded with light by day and enlivened by performance at night, it invites users to stay and enjoy.  This is a great urban typology for a creative mix of programs, and it activates the street where no campus spaces exist."
"Everything from the planning process, which involved students, the community and the city, to the tasteful use of lighting and color, to the taller-versus-wider approach, to the inclusion of exercise space, to the light-filled social spaces make this a winner," concluded the comments.
The 16-story, 167,000 square foot building is a new landmark for Boston. Above the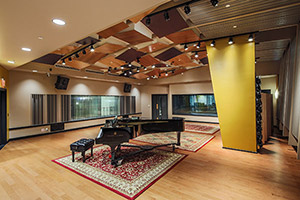 two-story dining hall and performance venue, 12 residential floors house 370 students, and six, double-height lounges wrapped in floor-to-ceiling windows build community for students who enter them from two adjoining floors. In support of Berklee's expanding programs in recording and production, a 14,000 square foot music technology space two floors below grade, designed with Walters-Storyk Design Group, houses 10 facilities that add to what is the largest music-recording complex in the United States. The project is the college's first free-standing, purpose-built building.
In addition to this award, the Berklee tower received a 2015 national American Institute of Architects (AIA) Housing Design Award, a joint 2015 national AIA/Society for College and University Planning award and a 2014 Housing Design Award from the Boston Society of Architects.
ABOUT WILLIAM RAWN ASSOCIATES, ARCHITECTS, INC.:
In addition to its college and university work, William Rawn Associates is best known for its music, theatre and dance projects (e.g. Seiji Ozawa Hall at Tanglewood) and its civic projects (including the Cambridge Public Library and Boston Public Library, Johnson Building Improvements.)
ABOUT WALTERS-STORYK DESIGN GROUP:
Walters-Storyk Design Group is internationally acclaimed for its music studio and acoustical engineering design. The firm also designed the award-winning studio at Berklee's Valencia campus. John Storyk is a Berklee visiting professor and lectures frequently to the college's production and engineering students.