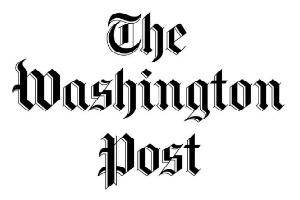 By Michele Lerner
Washington and its suburbs are well known as a setting for spies, clandestine meetings and hidden safe rooms for the powerful, and now a new secret has been revealed: Undisclosed Location Studios, a state-of-the-art recording studio, is hiding in an Arlington basement.
"We can't claim to have invented the joke about being in an undisclosed location, but we like the tongue-in-cheek reference to being near D.C. and the Pentagon and at the same time to refer to the fact that no one can drive by our house and know that it has a recording studio inside," says Matt MacPhail, who owns News at Eleven Productions, an audio-production business in Arlington, with his wife, Ann MacPhail.
The MacPhails' Queen Anne-style Victorian home, designed to fit in with the neighborhood and reminiscent of nearby Victorian homes in Falls Church, includes a home theater for professional and personal use as well as a recording studio with a control room and three isolation booths, all completely invisible to outsiders. While that invisibility is intentional, it deprives local residents of being able to point to the new cool thing in the Lyon Village neighborhood: a studio designed by the architect who designed Jimi Hendrix's Electric Lady Studios in Greenwich Village, which was pioneering as a musician-owned recording studio.
"Recording studios in homes have become pretty common since digitalization allows equipment to be less expensive and smaller," says John Storyk, founding partner of WSDG-Walters-Storyk Design Group in Highland, N.Y. "While there are thousands of them across the country now, very few are at the professional level of the MacPhails' studio."
Storyk says the acoustical accuracy of the MacPhails' studio is exceptional.
The couple have always had some type of recording system in their home and have been producing music and voice-overs for nearly 20 years.
"Matt and I met in 1996 as founding members of the SoCal VoCals, a rock a cappella group at the University of Southern California," Ann MacPhail says. "They are the only four-time champions of the ICCA [International Collegiate Championship of A Cappella]. The experience of recording an album with the SoCal VoCals sparked our interest in audio production."
Among the MacPhails' clients are IBM, MasterCard, Boeing and Bank of the West.
"A big part of our business now is audio for video, so it helps to have the home theater connected to the recording studio when we work on sound design for a documentary or narrate an employee safety video for Boeing," Ann MacPhail says.
While none of that sounds quite as cool as recording Hendrix or jamming with the Rolling Stones, some of the essential elements of the recording-studio design are the same for Hendrix and the MacPhails, including fully decoupled, room-within-a-room construction and a custom-designed ceiling with varied heights. One of the innovations of Electric Lady Studios was the use of lighting for mood in keeping with the psychedelia in which Hendrix was interested and to make the studio feel less sterile and closer to the live experience for performers. That recording studio, like the MacPhails' and most other studios today, was intended to encourage creativity and artistry.
"The democratization of recording studios means that artists have more control over their own work," Matt MacPhail says. "Hendrix was one of the first artists to own his own creative space, but there are challenges in designing a recording studio. Acoustic isolation requires a tight seal, so you can't always get the ventilation you need. Now we have ventilation, and even if we turn on the air conditioning, it's quiet enough that we don't pick up any sound on our recordings."
The MacPhails' neighborhood is in a flight path for Reagan National Airport, which makes acoustic isolation even more essential.
The sub-basement includes a studio reception room for clients, the isolation booths and control room, along with an elevator and stairs to the basement level, which has a separate entry for clients, a full bathroom and the theater.
"Because this is our house as well as our workspace, we worked with the designer to have two entrances into the theater, so that clients never have to walk through the residential part of the house," Ann says.
In addition to the theater, the basement level has family spaces, including a recreation room, access to the garage, storage closets and another full bathroom.
The entire house has approximately 5,400 finished square feet, with purely residential functions on the first and second floors.
Mixing sound, work and family life
Matt MacPhail attended Georgetown University and worked at WETA-FM for a few years and always intended to return to the D.C. area after graduate school in California. The couple decided to relocate to the region a few years ago to be close to friends and to raise their children, Gabriel, 12, and Lucas, 10, here. Their friends recommended Lyon Village, and the couple spent seven months searching for an appropriate site for their home. They have lived in it for about four years but only recently have rededicated their time to their recording business.
"Our focus was first on the residential aspect of our home and second on the studio, but from the very beginning, we worked with the recording-studio designers and our architects to make sure everything worked together," Matt says.
In their previous home, Ann says, clients had to step over the toys and walk through the kitchen to get to the professional area, so the couple planned for a dedicated entrance for when clients occasionally came to the studio.
"We wanted a theater but weren't sure whether it was family space or professional space," Ann says. "It's actually worked out to be both. We use it for work, but we also had 'Downton Abbey' watch parties and [watched] the Olympics with our sons. It's a fun social space."
The MacPhails enjoy playing music and singing with friends in their great room, which has space for a grand piano. The great room has been designed for enhanced acoustics and has microphone and data lines linked to the recording studio in case the MacPhails want to record the spontaneity.
"We've enjoyed entertaining in the house because the open floor plan makes it so easy," Ann says. "We held a '70s-themed fundraiser for our kids' school and even set up a 'Not-So-Newlywed' game with Matt dressed up like Bob Eubanks, and [had] a disco ball and laser lights. The next year, we had an '80s fundraiser, and Matt built a console with working buttons to replicate 'Family Feud.' He dressed up like Richard Dawson for that one."
The MacPhail boys enjoy using the recording studio equipment for karaoke, and the couple donated a two-hour recording studio session as an auction item for a fundraiser.
"We love using our space for community-building events and love that this is such a socially active neighborhood," Ann says.
Architects in step
The MacPhails' residential architects, John and Marilyn Burroughs, principals of New Leaf Collaborative Architecture and Design in Ashburn, Va., collaborated closely with Storyk and his team from the very beginning of the project.
"Getting in on the master planning level helped make this a success," Storyk says. "We did the architectural design for the basement and sub-basement, but the challenge here was that it's a very tight site. We had to piggyback the studio and the home theater and the multipurpose space on top of each other."
The MacPhails wanted three small isolation booths, so that was another challenge, says Storyk, who says it's easier to control sound in a bigger room than in the series of smaller rooms.
Storyk says that while being underground helps maintain acoustic isolation, not all recording studios are in basements.
"People want privacy, but they also want sunlight, and we can easily use glass to create sound isolation," Storyk says. "But daylight isn't an asset for a professional theater, so it was easier to design that underground."
Storyk says Matt is an expert in lighting design, so he created a low-voltage LED lighting system that can be adjusted and programmed. The lighting can be set to automatically mimic the time of day.
"We deliberately designed the architecture of the studio and home theater to be different from the rest of the house, to be more neutral, since these are professional work spaces," Storyk says.
Ann had photos and ideas of what she wanted, with a definite desire for a Victorian house with a front porch on the outside but a modern feel inside, Marilyn Burroughs says.
"The exposed beam ceiling, arches and traditional cabinets in the kitchen warm up the contemporary open floor plan," she says.
The most dramatic feature of the residential portion of the building is the great room, which the Burroughses designed with a 22-foot-high vaulted ceiling similar to a church nave.
"I literally drew what I wanted on a napkin for the great room, and it came out even better than expected," Ann says. "I wanted to be able to see everyone from the kitchen, but I also wanted the space to be both elegant and warm."
The ceiling has exposed timber trusses, and the room has a sliding glass "NanaWall" partition to separate it from the kitchen, which is open to a dining alcove in a bay window. Outside the kitchen and dining area is a screened porch.
"Ann wanted the great room to be capable for making recordings, but she still wanted the open floor plan for entertaining, so the NanaWall was perfect for that," Marilyn Burroughs says.
Washington a