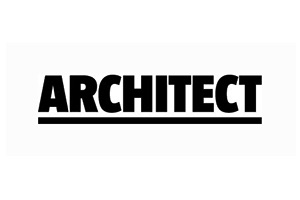 PROJECT DETAILS
PROJECT NAME: Sonic Den
LOCATION: Ciudad Obregon, MEXICO
CLIENT/OWNER: Max Arnold and Francisco Oroz
PROJECT TYPES: Commercial , Cultural
PROJECT SCOPE: Interiors , New Construction
SIZE: 1,500 sq. feet
YEAR COMPLETED: 2022
SHARED BY: Steve Bailey
TEAM: Silvia Molho, Partner, Art Designer
Sergio Molho, Partner
Leandro Kirjner, Director of Production
Mariana Varon, Senior Project Manager
Federico Paez, Senior Systems Designer
David Molho, Sound Engineer
PROJECT STATUS: Built
ROOM OR SPACE: Other
STYLE: Modern
PROJECT DESCRIPTION
Sonic Den is the brainchild of producer/engineers Max Arnold and Francisco Oroz. Looking to invest in the music scene of their hometown of Ciudad Obregon, Oroz and Arnold decided to build a haven where local artists and performers could record at the professional level in a world-class recording and production space. To ensure that their clients would have access to the best facility possible, Oroz and Arnold sought out WSDG to design their dream studio.
The WSDG Team was tasked with designing a full-featured recording studio from the ground up with an inspiring layout and interior design, excellent acoustics, and peerless systems design and integration for the ultimate 'home-away-from-home' for Ciudad Obregon's local talent. As ambitions for the space increased, the scope of the project expanded to include the design of the entire property.
The completed facility is 1,500 Ft2 and features a spacious live room, two iso booths, post-production suite, a pair of offices, and a control room. The control room has a Rayden Console, ATC monitors, and a full Dolby ATMOS setup by Genelec, making it ideal not only for live tracking, but also for audio post-production, mixing, and mastering.
Sonic Den reflects the warmth and creativity of its owners with a futuristic feel designed to be both practical and comfortable for a wide variety of musicians and performers. Each area features a striking color scheme of royal blue offsetting wood paneling, with modern wall art to disguise the acoustic paneling and diffusers. Each room has a Phillips Hue System which provides variable lighting for complete control of the mood while tracking, recording, or playback. The live room also features a striking mural painted by Mexican American artist Teddy Kelly.