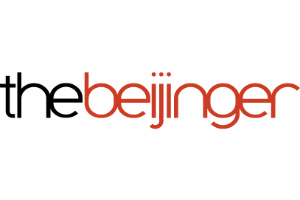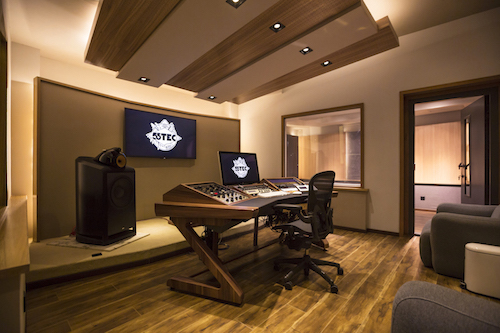 55TEC and Audiophile Heaven: A Tour of China's First World-Class Recording Studio in Beijing
While the words "rock" and "pop" might make many of us think of thunderous rhythms and decibel-busting melodies as we crank the volume higher, the most inspiring sound from which all that glorious noise stems is one you might not expect – that of pure, complete silence. At least that's the case for the world's top acts, who enjoy the technical wonders of a professionally built recording studio that silences all background disruptions so that artists can have a blank sonic canvas for their work. That level of studio quality remained elusive for many Chinese musicians until the recent opening of the 55TEC facility in Beijing, which finally offers Mainland bands the chance to make world-class recordings.
Situated in a nondescript residential building near Sanlitun, the 55TEC facility has two control rooms, each neighboring tracking spaces where the musicians can play and record – one that's snug enough for a lone singer with his guitar, and the other big enough to house a full-on band. During a recent tour, I was shocked by the degree of quiet in those live rooms where musicians perform for recording purposes – I felt a slight bit of pressure on ears after stepping inside and shutting the door, and relished a sonic stillness that I hadn't quite experienced before, because even though 55TEC's other rooms seemed quiet enough, air conditioning and other background noises that I had taken for granted still took up a surprising amount of auditory real estate.
My guide was Mills Xu, an avid audiophile and one of the masterminds behind the project, along with Bei Bei (Wu Yongheng, a renowned drummer who has worked with pioneering Chinese rock star Cui Jian and numerous other top Mainland acts) and Li You, a recording and mixing engineer who has won the prestigious Golden Melody Award. WSDG partner and art director Silvia Molho collaborated with 55TEC on the interior technical and non-technical area designs.
They, along with burgeoning audio executive Lizzy Zhou, teamed with Walters-Storyk Design Group (WSDG), a leading acoustician, studio, and systems designing firm with all but unprecedented pedigree – they've built everything from the Electric Lady studio where Jimi Hendrix worked, to custom studios for Jay-Z, Bruce Springsteen, Green Day, Alicia Keys, and London's The Church Studios for Paul Epworth (the producer who has worked with such diverse acts as Adele, Paul McCartney, and Thurston Moore, among many others).
"Before, many Chinese studio operators would focus on getting as much high-end equipment as possible, which is good, but not so helpful if the studio isn't designed properly," Xu told me, as we stood in the recording booth at 55TEC, about the comparatively sub-par conditions at other Beijing recording studios that are state-run, located at universities, or privately owned. He then pinched his nose so that his voice became squeaky, and said: "Everything sounds a little bit like this, a bit muffled or off, in those studios that don't have the proper design and sound reflection."
That's not to say the 55TEC team hasn't sought out top-notch equipment – the bigger Control A room has an API 3208 console, Quested Q412D, QSB118 and Barefoot MM35 monitors, Burl B80 Mothership, Pro Tools HDX, along with a range of outboard gear fitted into a custom-built producers desk. The smaller Control B room, where mixing and mastering take place, also has plenty of high-tech toys like an Apogee Symphony 64, Grace Design M905, Meyer Sound HD-1, and B&W Nautilus 801 loudspeakers, as well as a high-end Jeff Rowland power amplifier. But the design takes precedence above all that, from the sections of paneling meticulously adjusted to jut out or sink into the walls and ceiling at different depths that are able to absorb, reflect and diffuse the sound optimally; to the exquisite perforated wood and slotted metal used to make those panels.
These features have lead Cui Jian – fondly known as "The Father of Chinese Rock" – to mix master his new music there. And Bruce Liang (梁博) the famed first-ever winner of The Voice of China, recorded his entire new album at 55TEC. Xu played one of the young pop star's forthcoming songs in the Control B room, and its 80s synths, along with Liang's melancholy crooning about a wayward evening in Los Angeles, sounded impeccably pure through the facility's speakers.
As we walked from one control room to the other, Xu pointed out both the cutting-edge digital hardware and the vintage analog consoles, which he says will give musicians the best of both worlds in terms of detailed, warmer, and more retro sounds.
Xu has relished the chance to watch Cui Jian work with those studio dials, or sit on the other side of the glass as Liang belted out his freshest lyrics. But above all, Xu is excited for more Chinese musicians to use the studio and release more pristinely recorded music, in the hopes of reaching a wider audience abroad.
"When you see these artists on stage they seem larger than life, so I've enjoyed being here in the studio with them," he says. "I've enjoyed seeing their human qualities up close, and feeling their passion for the music right next to me."
Photos: Mills Xu