NEW YORK:  In supporting the growing international movement towards environmentally friendly business practices, the Walters-Storyk Design Group has initiated a number of policies designed to make their domestic and international offices more energy efficient and ecologically responsive.  Working under the direction of company co-principals John Storyk and Beth Walters, WSDG project manager Kathlyn Boland has spearheaded the far-ranging initiative.

"We have been recycling, streamlining our processes, eliminating excessive paper waste and following other established Green programs for some time," Boland said, "but now we are aggressively pursuing emerging options that will help us and our clients ease the burdens which design and construction add to the environment."   

These new green practices include replacing standard building materials with more sustainable ones. For example, WSDG now specifies that plywood used in their projects be Forest Stewardship Council Certified. This insures that the wood comes from sustainable forests that are responsibly managed to meet the social, economic and ecological needs of present and future generations. 

The firm assists contractors in purchasing less environmentally invasive building and construction materials, (particularly those which contain recycled content), by adding an Environmental Goals Sheet to all drawings. WSDG also aids contractors in identifying materials and following methods to obtain acceptable Indoor Air Quality (IAQ), which helps minimize the environmental impacts of construction and operation. 

  "The Internet has been a boon to the operation of all our offices, from New York to San Francisco, Miami, Mexico, Argentina, Brazil, Beijing, and Switzerland," John Storyk says. "It has enabled us to dramatically curtail non-essential travel, and to save on extraneous printing and overnight shipping. Video conference connectivity has literally changed the way we meet and the way we co-share our design and engineering responsibilities," Storyk adds.  "Not only have we realized substantial savings in time and travel expenses, we are able to virtually be on all of our construction sites on a daily basis."

"Cumulatively, these and other emerging 21st Century design and construction practices will greatly improve the health, prosperity and life expectancy of our planet," Beth Walters adds.  "They will enable us to achieve the goal of doing well by doing good."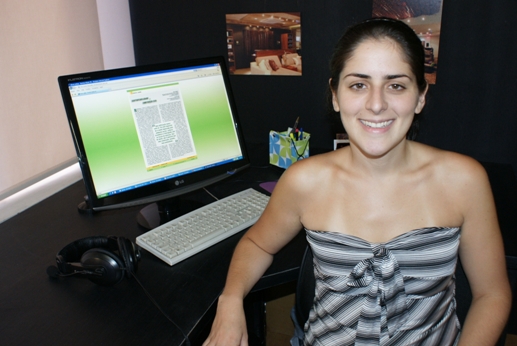 Pictured above, Fernanda Coelho of the WSDG Brasil office. She was the catalyst for the company's international green initiative.