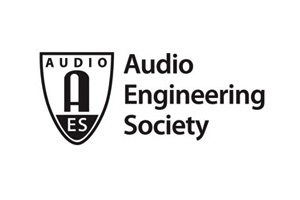 Thursday through Sunday – September 29 to October 2, 2016, All day, 141st AES Convention – LA 2016
Los Angeles Convention Center, 1201 S Figueroa St, Los Angeles, CA 90015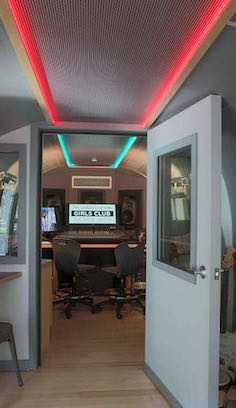 Thursday – September 29, 2016 – 9:00am – 10:30pm
PANEL – Immersive Audio… Absorbing Radio & TV Audiences in 2016 & Beyond
http://www.aes.org/events/141/broadcast/?ID=5104
Room: B1
Chair: John Storyk, Principal and Founder of WSDG (Walters-Storyk Design Group)
Panelists:
Robert Margouleff, Legendary Recording Engineer
Matt Marrin, Grammy Winning Recording Engineer
Chris Pelonis, Studio Designer, Founder of Pelonis Speakers
Brian Long, Recording Engineer at Skywalker Sound
In an industry deluged by acronyms, Immersive Audio appears to have leapfrogged the trend (although I.A. or 3D Audio, may suffice). As with Surround Sound, Quad Sound and their various 3.1 – 5.1 – 7.1… etc., iterations, much of the noise made by these new innovations is focused on hype rather than on specific real world listener/viewer needs or actual desires. That said, I.A. systems for producing, distributing and receiving this new sound experience do exist, they work and they are proliferating.
This Panel Discussion will feature four experts in radio and TV broadcast technology, systems development /integration, and studio design. The discussion will explore studio and gear design issues both acoustic and technological. Areas to be covered will include: What needs to be done to equip, upgrade and future proof existing studios for the production, broadcast and streaming of Immersive Audio? What creative and/or technical issues differentiate traditional speaker performance from headphone/earbud reception for I.A. Loudness issues to be addressed include: Noise and quietness, Internal room responsiveness, Speech vs. music, Reflection and Absorption.
________________________________________________________________________________________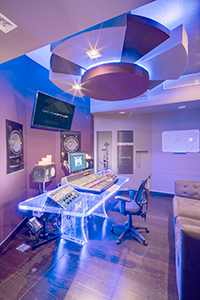 Thursday – September 29, 2016 – 4:30pm – 6:00pm
EXPO – Living The Dream… Project Studios at Both Ends of the $pectrum
WHY We Still Want Them And WHY We Still Need Them
Room: TBD
Presented By: John Storyk, Principal and Founder of WSDG (Walters-Storyk Design Group) and Renato Cipriano, Partner and Director of Design of WSDG
Synthesizers, laptops, iPhones, Plug-Ins, VR, AR, 3D Audio… Where will this all end up? One thing appears certain – the Project Studio continues to be in demand; continues to be re-defined; and continues to be the Studio of Choice for a large percentage of the audio creation community. The need for small, comfortable, acoustically flexible audio production environments has not diminished in the face of proliferating digital/laptop recording options. But certain basics and certain concerns are still with us and we want to be reminded of them.
This 90-minute presentation will address:
Studio Acoustic Basics for small rooms. This quick refresher will have an eye on isolation, internal room treatments and monitor tuning. Large or small, 2 speakers or 22 speakers – these principles apply.
Construction guidelines – the most important concerns in planning and execution.
What does all of this cost?
Survey of Project Studio case studies, including studios of a wide variety of sizes (and budgets). And, studios that have distinct recording rooms vs. "all in one" mix/recording rooms – some large, some small – one built inside a 140 sq. ft. Airstream Trailer (circa 1958), another built inside a luxurious log cabin deep in a Minnesota forest; another 22 feet below a luxurious new suburban home; and many more.
________________________________________________________________________________________
To Download the Presentation Please Go To:
www.wsdg-ftp.com
user: aes2016
pass: aes2016
________________________________________________________________________________________